Republican Congressman Wants Undocumented Immigrants Arrested and Deported At The State of the Union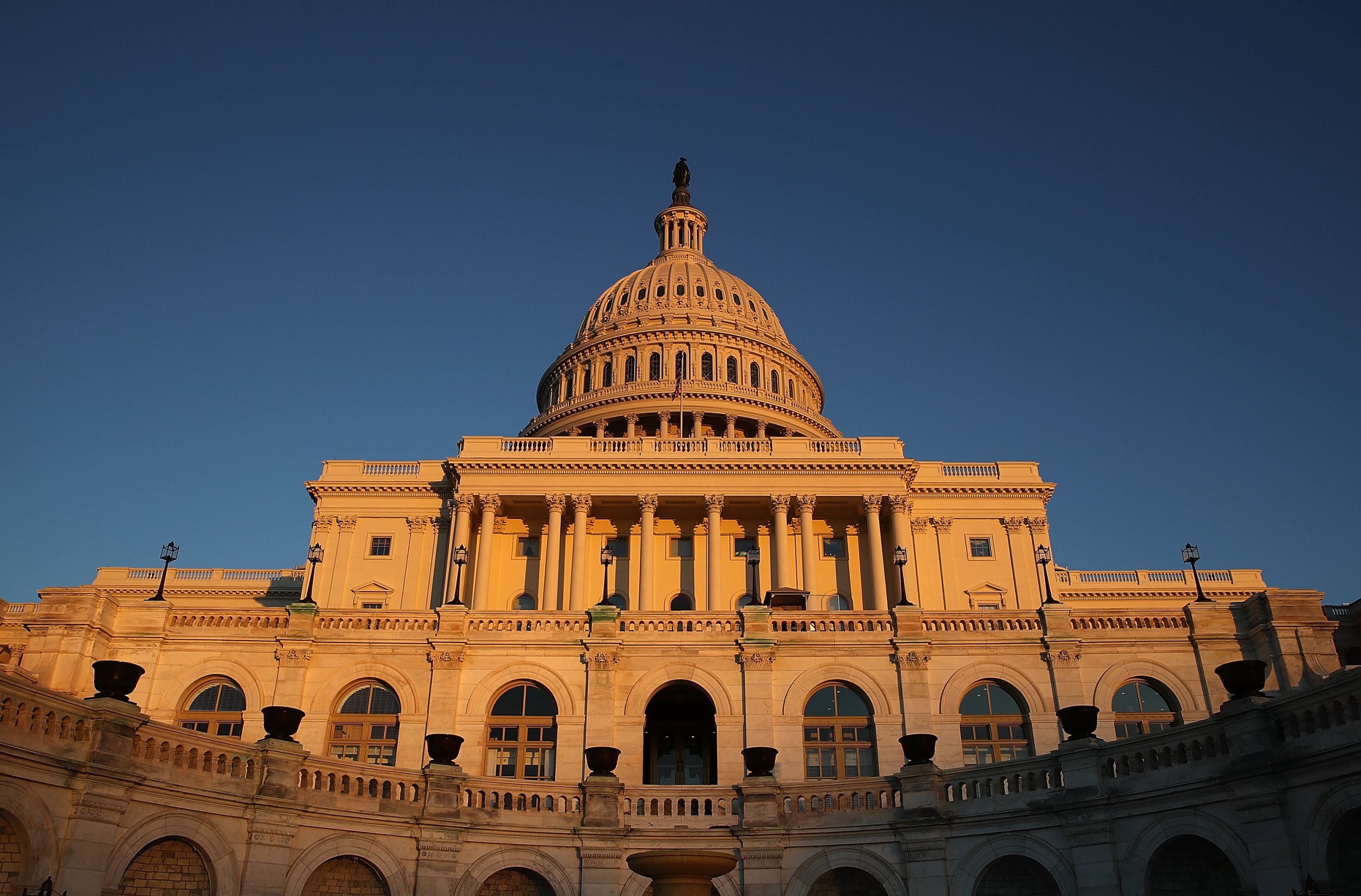 Local and federal cops should arrest and deport undocumented immigrants who are attending Tuesday night's State of the Union address in Washington, D.C., an Arizona Republican is demanding.
Representative Paul Gosar tweeted on Tuesday a statement saying that he "contacted the U.S. Capitol Police, as well as Attorney General Jeff Sessions, asking they consider checking identification of all attending the State of the Union address and arresting any illegal aliens in attendance."
Gosar also wants officers to arrest anyone "using fraudulent Social Security numbers and identification to pass through security."
"Of all the places where the rule of law needs to be enforced, it should be in the hallowed halls of Congress. Any illegal aliens attempting to go through security, under any pretext of invitation or otherwise, should be arrested and deported," Gosar warned.
Capitol Police and the Justice Department did not return Newsweek's requests for comment.
Gosar, a Republican, opposes providing a path to citizenship for the so-called Dreamers—young immigrants previously protected from deportation under the Obama-era Deferred Action from Childhood Arrivals (DACA) program.
President Donald Trump announced the end of program in September. Earlier this month, a U.S. District judge ruled that the Trump administration cannot end the DACA program until various legal challenges have been fully litigated.
On Monday, Gosar posted misleading statistics on his official Facebook page that purportedly showed how "DACA-aged illegals" commit a disproportionate number of kidnappings, manslaughters and other crimes.
At last count, 24 DACA recipients will attend Trump's State of the Union as the guests of senators and representatives.
It is unclear whether Gosar's warning was directed at the Dreamers, who are registered with the government. Gosar's office did not return Newsweek's request for comment.
A spokesperson for House Speaker Paul Ryan said the Wisconsin Republican "does not agree" with Gosar's demands," according to CNN White House reporter Jim Acosta.
Gosar's comments sparked immediate unrest among the immigrant community and its advocates.
Cristina Jiménez, executive director and co-founder of United We Dream, an immigrant advocacy group, wrote on Twitter that Congress needs to legalize Dreamers soon "so immigrant youth are permanently protected from men like Paul Gosar."
"What's wrong with you?" Representative Joe Crowley (D-N.Y.) tweeted at Gosar.
The American Civil Liberties Union, which advocates for immigrant rights, also denounced Gosar's comments. "Yet another attempt to silence Dreamers who are speaking out. Capitol police should denounce this, strongly," the ALCU tweeted.
In addition to being a member of Congress, first elected in 2010, Gosar is a dentist. Gosar touts having perfect "ratings" from several right-wing think tanks and advocacy groups, such as the Federation for American Immigration Reform and the Christian Coalition of America.