Stateless: The Ultimate Legal Limbo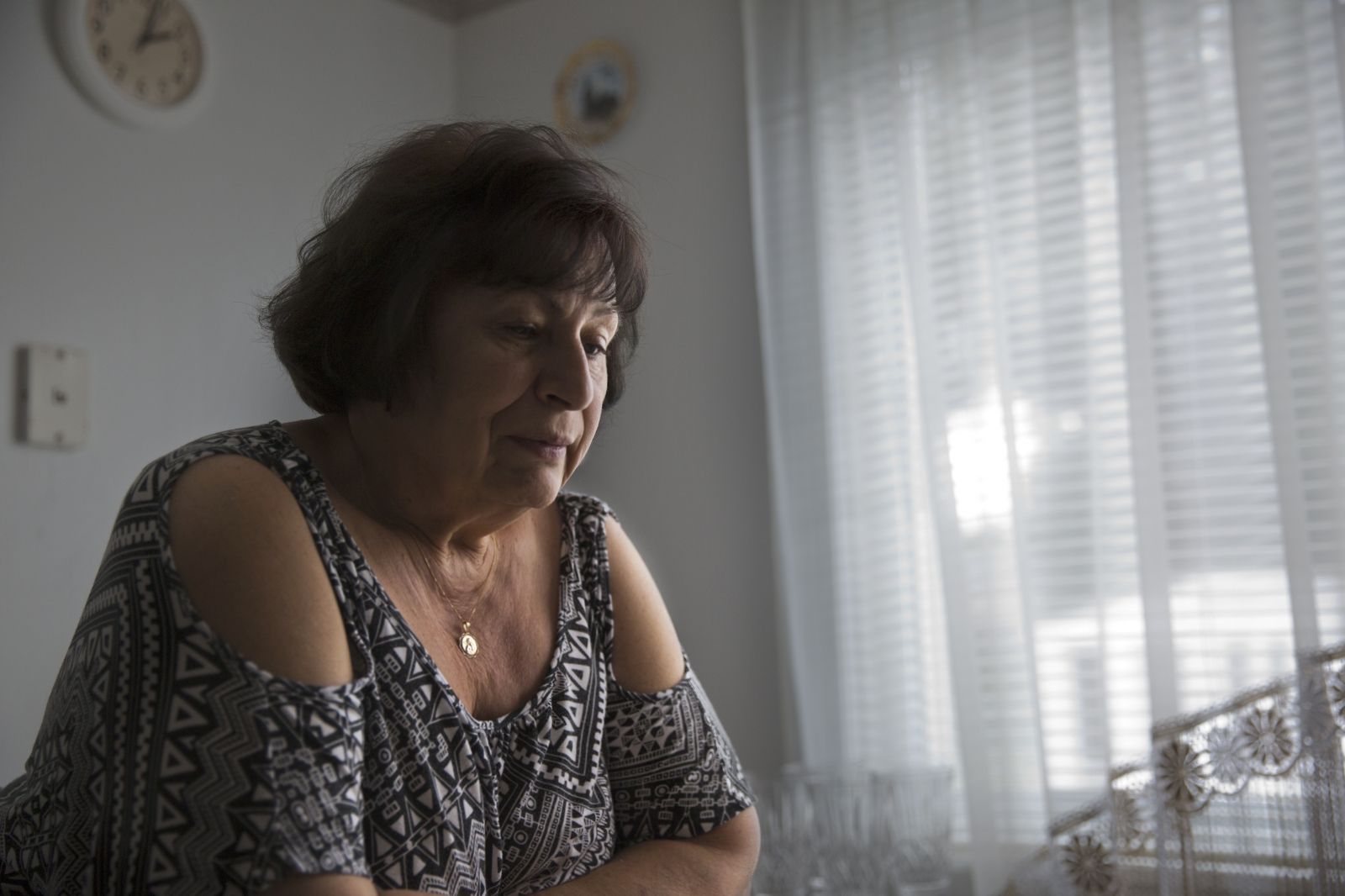 In 1992, when Tatianna Lesnikova's son, David, was 15, she feared for his life. The Soviet government had already taken her eldest son in 1989 when he was 16 and committed him to a mental hospital for speaking out in school against the government. Now she was afraid that the new Ukrainian government—controlled by many of the same people who had been in charge under the Soviets—was trying to do the same.
"The same people were still in power, just their names or titles changed," Tatianna says. "There were many stories of people being taken."
It was only a matter of time, she believed, before officials would come for her younger boy.
With $132 in their pockets and old Soviet passports in hand, Tatianna and David landed in the international terminal at JFK Airport in New York City on September 29, 1992, relieved that they had found a new home. But their moment of salvation was short-lived. American authorities denied Tatianna's petition for asylum, arguing that her fears of oppression weren't credible. A decade of appeals followed while she tried to establish a life in Springfield, Massachusetts, where a special work permit renewed once a year allowed her to earn a living as a piano teacher and certified nursing assistant. She and her son regularly checked in with immigration officers by phone and were periodically summoned in person, never knowing what would happen.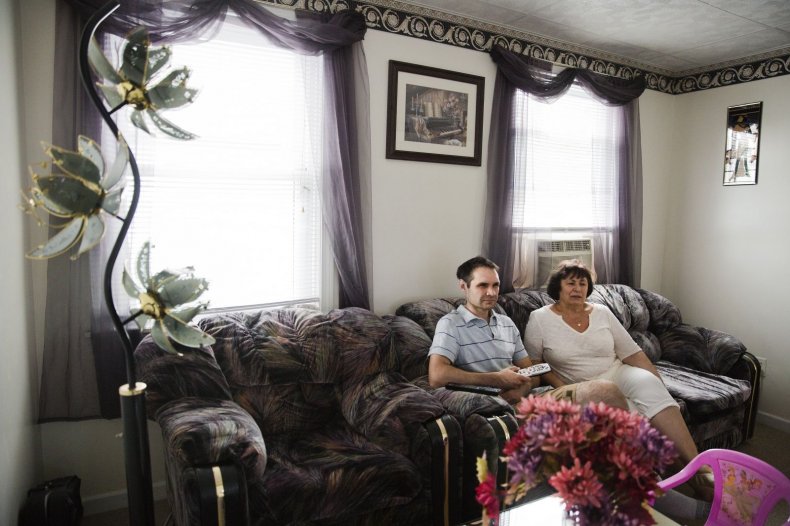 In 2002, after Tatianna's final appeal failed, the U.S. ordered David, by then 25, and his mother to leave the country. Federal agents knocked on his door, told him to get dressed and marched him out to a van, where he watched them shackle his mother to the floor. The pair had escaped subjection in a newly independent Ukraine only to land in an American jail.
"That was one of the worst days," David says, recalling the incident while having lunch with his mother last summer at her apartment in Springfield. "They came in…shackles. That was it. They just took us."
Weeks confined to a detention center turned into months as the U.S. tried to deport mother and son. The only issue was that they were citizens of nowhere.
After the fall of the iron curtain, the former USSR had dissolved. New territories brought new rules for citizenship, and Tatianna and her son were rendered stateless, rejected for citizenship by Ukraine, the new Russia and their adopted America.
Tatianna and David had fallen through a little-known loophole in U.S. immigration law that treats the stateless as if they were in the country illegally and offers no clear way to adjudicate their claims to stay if their asylum claims are rejected. At this point, even federal officials acknowledge that the current regime for dealing with the stateless is legally fraught. After declining several requests for interviews, the Department of Homeland Security (DHS) provided a written statement stating that it is "aware of and concerned about the difficult situation stateless individuals face, both here and abroad…. But there is currently no form of protection or relief under U.S. immigration law for which eligibility is based solely on a person's stateless status."
After nearly three months in an immigration detention facility in Bristol County, Massachusetts, where the Lesnikovas spent Thanksgiving and Christmas, they were released on January 29, 2003, but kept under heavy supervision while attempts for deportation continued. Under U.S. law, they couldn't be kept in detention any longer than six months if there were no immediate plans for deportation.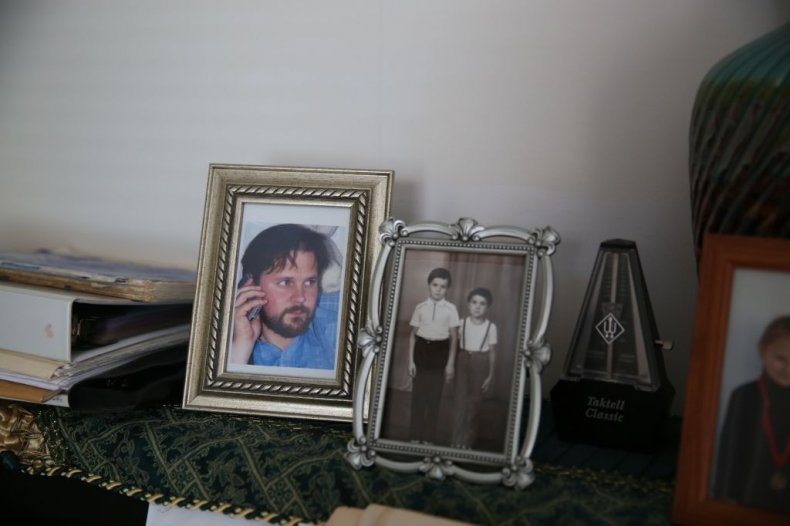 With no prospects for where to send Tatianna and David, DHS decided to release them early, but they were hardly safe. They still had to cope with the threat of arrest or attempted deportation. They had to live under strict supervision. The Lesnikovas were ordered to check in once a day, be home at designated times for random check-ins by government agents and report any travel plans out of the state. The U.S. requires costly yearly permits for work and driver's licenses, and the fear of police scrutiny keeps many of America's stateless in the shadows, often at the cost of stolen wages by employers and threats to personal safety.
Eventually, David found peace of mind—after marrying his fiancée, a U.S. citizen, a few months following his release in 2003. For nearly 10 years, he endured a long legal battle, all the while raising two children born in the U.S. and establishing roots in Massachusetts with his wife, never knowing if the next day would bring another knock on his door from DHS. Over the summer of 2013, he managed to adjust his status and became a U.S. citizen—a rare feat for a stateless person who the government has tried to deport. But his mother is still waiting.
"That is my fear, for her," David says. "That one day they can take her."
No Country Will Recognize Them
Across the U.S., thousands of stateless people are stuck in legal limbo, unlike refugees or illegal immigrants who have clear procedural pathways though our legal system and, more key to the issue, have a tie to another country. If the government chooses, asylum seekers or illegal immigrants can be removed from the U.S. and sent back to a country of origin, but stateless people cannot be sent anywhere because no country will recognize them as their citizen.
The stateless, those without nationality or citizenship of any nation, live without any rights, protection from governments or a path to citizenship. Without the citizenship of any country, they often cannot work, vote, seek Social Security or health care, or turn to the law for protection out of fear of being prosecuted themselves.
"It may have been that their country ceased to exist or perhaps there are discriminatory laws that have been put in place, that have stripped them of their nationality," says Lindsay Jenkins, an assistant protection officer with the United Nations High Commissioner for Refugees (UNHCR). "You don't become stateless purposefully."
Accurate numbers are hard to come by, given the lack of a legal definition for statelessness under U.S. immigration law and the fact that many of those affected are living in hiding. The government does not keep statistics for how many stateless are within the U.S., but according to UNHCR, the U.S. has no more than 10,000, a fraction of 1 percent of the U.S. population.
"Why should Americans care about this? One [reason] is because we generally care about helping people who are suffering," says Anne Richard, U.S. assistant secretary of state for population, refugees and migration. "Second is this is so right in line with our core values that all people are created equal, and the third is that it's a very solvable problem."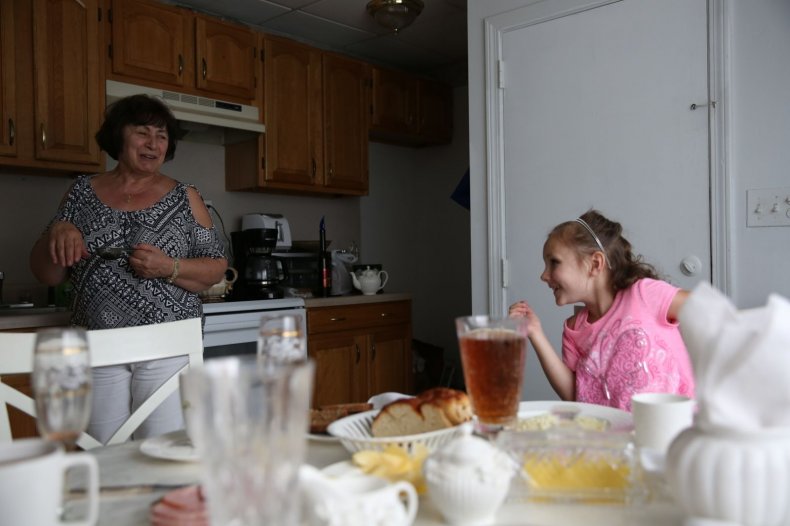 Even though the American laws relating to stateless persons are less than friendly, the U.S. is the leading supporter of eradicating statelessness—giving $1.2 billion in the last fiscal year to UNHCR's global efforts to encourage nations to adopt legislation to naturalize its stateless populations, strike down discriminatory laws, advocate for the right for women to pass down citizenship and encourage governments to issue and track birth certificates for migrant populations within their borders. In addition to pledging funds in support, Richard's team at the State Department is very active internationally.
Since 2011, the State Department has advocated for citizenship rights for stateless populations in Burma, Thailand and Kuwait, but while the U.S. has been one of the loudest voices calling for the abolition of statelessness in other countries, it has allowed it to fester in its own backyard.
"I think Americans are less familiar with the phenomenon," says Richard. "But when you explain, and you think about how it could haunt a person throughout their life, so that they never travel, never have a passport and can't have a driver's license, so everything they're doing is kind of off the books, and they're living an underground life—that's quite shocking, that makes you realize that's a much more serious problem."
A New Hope
The problem of statelessness has been intimately tied to the larger politics of immigration. As both parties recognize the importance of the Hispanic vote, they've also been at loggerheads to find a deal. Alas, without comprehensive immigration reform, getting relief for the stateless is very, very difficult. Privately, U.S. lawmakers interviewed for this story say immigration as a larger issue will always overshadow the concern for the stateless, because for a law to be worth the fight, it has to be major and comprehensive, affecting a large number of people. The stateless, unfortunately, don't have the numbers, certainly not enough to risk anger from the public or from across the aisle over something that does not conern voters or lobbyists.
"Statelessness will always be tied to immigration [in the U.S.]," says Jenkins, who has been working with a small group of advocates and politicians to attempt a legislative solution. The challenge for stateless advocates has been the question of how to get decision makers to take notice of the issue.
Representative Zoe Lofgren of California echoes the sentiment. "They get lost because there are bigger, more visible refugee issues, which provide a point of focus," says Lofgren. "In the case of stateless refugees, it's not like they're only from one place, so it's not as if there's going to be advocacy that focuses on one group that pulls at the heartstrings."
The bipartisan immigration bill that passed the Senate in 2013—but died in the House—has a provision to, for the first time, define the stateless in a way that would allow at least some of them to gain conditional residency and other benefits.
Immigration reform has continued to wallow, and any number of factors have set it back, including the Republican primary defeat in 2014 of House Majority Leader Eric Cantor, who had been favorably inclined toward immigration reform. President Obama's executive orders in late 2014 helped millions of the undocumented escape deportation but stole what little life was left for immigration reform's prospects. Obama's November executive action only angered Republicans further when the president introduced sweeping changes to immigration law, allowing nearly 5 million illegal immigrants to legally remain in the U.S. But the stateless were overlooked.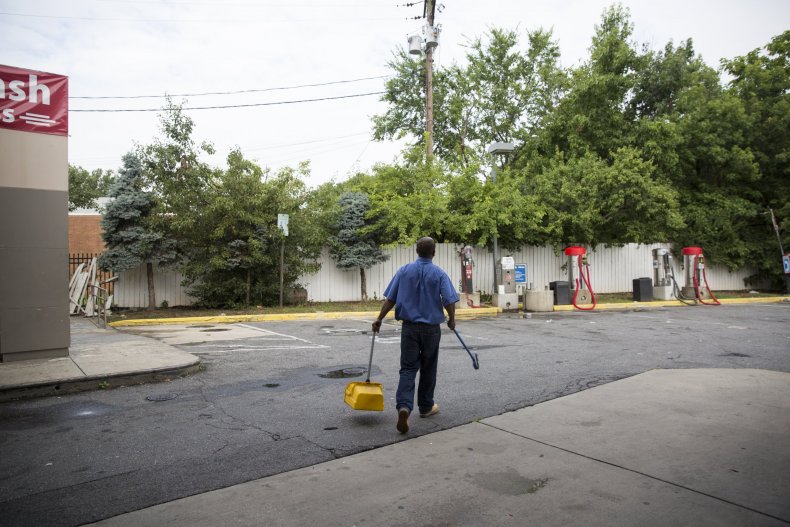 In the Shadow of the City on the Hill
Not far from the den of U.S. legislative power, in the shadow of the nation's capital, Miliyon (who asked that his last name not be used for his protection) sits in a sparsely furnished room with the windows shut, seeking refuge from the August heat and the gazes of strangers. He takes a long sip from a tall glass and gets up with a slight wheeze.
He's between two 12-hour shifts at a local gas station.
"This is my uniform, I take it off at night and put it on in the morning," Miliyon says as he neatly lays his gas station work shirt over the back of a sofa.
Miliyon works illegally seven days a week while living in a local flophouse with other immigrants trying to scrape by, some illegal and some legal.
His homeland of Ethiopia has been engaged in a protracted armed struggle with Eritrea since 1998. The fallout between the neighboring nations has resulted in billions of dollars lost and over 100,000 casualties, and despite the signing of a peace treaty in 2000, disputes of where to draw the border lines and legislative skirmishes have created a covert war of arming and funding rebel movements and militias.
Ethiopia has also stripped thousands of its own citizens of their nationality, particularly anyone of Eritrean ancestry, regardless of where they were born or for how many generations they've resided in Ethiopia. His father, a former Ethiopian government official, was deported and separated from his mother in Ethiopia.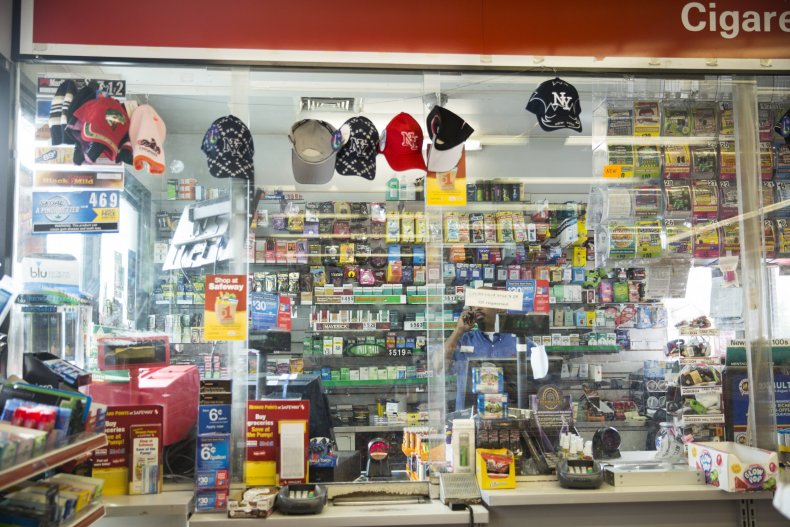 Caught in the middle of the brutal conflict, Miliyon lost his Ethiopian citizenship because of his Eritrean ethnicity and political activity in Ethiopia, but he has no connection to Eritrea, which now views him as a foreigner.
"I protested and they arrested me and beat me…. They treated my father very badly and my mother begged me to go," says Miliyon. "I haven't seen them [since]…. My father died, and I couldn't go to his funeral. My brother took his own life." Miliyon still tries to support his mother in Ethiopia by sending her money.
After securing a fake passport, he paid a smuggler to bring him to the U.S. He thought he was leaving danger for a life in a better place, but he now fears he may have made his situation much worse.
"You can't trust everyone here. There are lots of bad people," he says on a drive to work. When pressed to continue, he talks about extortion—demands for payment lest he be exposed.
He's lonely. He thinks about meeting people or going out to a club to dance, but the fear of being questioned by police or revealing too much to the wrong person keeps him on a strict regimen of a short drive to work and a short drive home, repeated ad nauseam.
The U.S. has denied his asylum requests, and Miliyon remains in stateless limbo.
Ironically, his small team of attorneys at Washington and Lee University think that the only way for Miliyon to get legal permission to work would be for the DOH to detain him. Under U.S. law, he'd have to be released from detention within six months when officials realize they can't deport him anywhere, and like the Lesnikovas, he would be subject to DHS monitoring as the government continued efforts to get any country to accept him as a citizen. He would gain the ability to apply for a temporary work permit, and the fear of police and threats of extortion would be removed, but the process would also mean Miliyon loses his job, six months of his life, his place to live and everything he has.
I'm afraid of that," Miliyon says. "But I'm also exhausted—I'm just so tired right now."
In the meantime, Miliyon dreams of a country to call his own.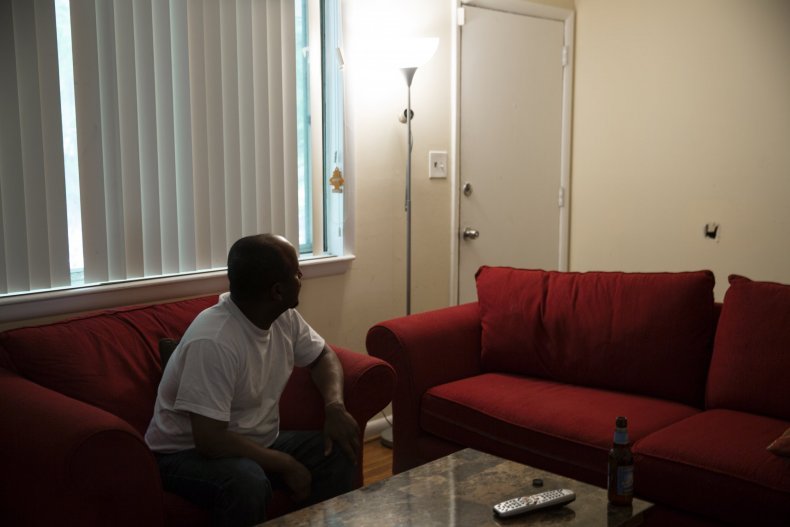 Uncertain Times
Representative Lofgren summarizes the mess.
"You've got a situation where not every stateless person ends up in the United States, but for those who do, they really can't leave, and here's the reason why: They don't have a passport, so you got someone here who basically is in limbo forever," says Lofgren. "And that's not really generally a good thing either for the individual or the society that they're in. It would be healthier for the individuals but also for American society, as a general rule, [to address the issue of statelessness]. The people who live here permanently should have a stake in it and have rights, as well as obligations. They should be integrated instead of in a limbo status."
Lofgren and her allies face an uphill battle. As a Republican-controlled Congress seems keen on facing off against Obama over immigration reform, Tatianna Lesnikova and many of America's stateless are despairing. Unlike with the comprehensive bill that stalled in Congress, there is no active discussion about drafting provisions for statelessness for any potential bills at the moment.
"Whatever goes about immigration, it's just upsetting for me," Tatianna says. "[Obama] never mentions [anything] about stateless people, actually. Nobody mentions them…. I understand Obama tries to do what is possible, but I have no hope it will go forward. Too many people in Congress and Senate don't want it [to] happen."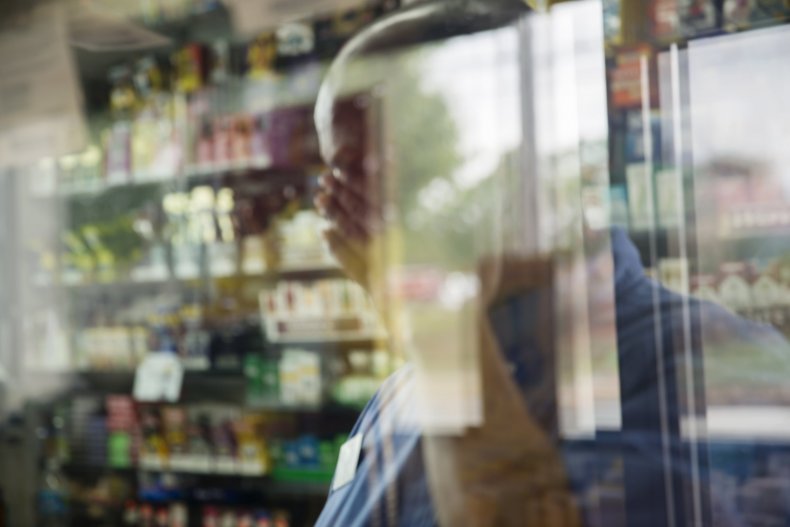 Shaminder Dulai and Moises Mendoza's reporting was partly funded through grants from the Fund for Investigative Journalism and the International Center for Journalists as part of a yearlong project on stateless people in the West. For more information, visit StatelessVoices.com.