Staten Island Man Who Captured Rogue Alligator Says He Learned How From Watching Steve Irwin
A New York resident was in for a shock when he stumbled across a 3 feet long alligator in Staten Island Woods while searching for fishing bait worms. After spotting the animal near his house, Don Walters, 49—who is originally from Florida but now lives in Richmond Town on the island—decided to capture it and ran home to grab a fishing net.
"I've watched enough TV, plus I've lived in Florida so I've got with them before," Walters told The New York Post, noting that he was a fan of the late Australian zookeeper, conservationist and broadcaster, Steve Irwin, "The Crocodile Hunter."
"I started throwing blood bait at it and it was eating it and eating it," he said. "I just dragged him up on land, got on top of him, held his head, and my wife taped his mouth shut and that was it."
Walters spoke of his surprise at seeing the alligator in the first place. "I've seen skunk, groundhogs, beaver, fox deer… an alligator? Go figure," he told NBC New York.
His wife, Kim Walters—who had captured the incident on video—then called 911, but she had trouble convincing operators that the story was true.
"Like three times I had to say it was an alligator," she told NBC. "Yes, I promise I'm not crazy, I'm not stoned… not delusional. I just got off work and we just caught an alligator."
No one was harmed during the incident, and the alligator also appeared to be in good condition.
"It looked real healthy. No wounds on it. Nothing," Walters told the Post. "He was hungry through. Definitely hungry. Never a dull moment in Staten Island, New York."
Police subsequently took the alligator—which Walters had nicknamed "Charlie"—to an animal care facility in Brooklyn where it will be housed until a new home can be found.
It is currently unclear where the alligator came from but it's possible that Charlie may have been a pet whose owner could not take care of the animal anymore.
Alligators in the U.S. are usually found in the wild across the southeastern states. However, individuals have been spotted in unusual locations before—the majority of which are likely throwaway pets.
In fact, just a few days ago, a family spotted a baby alligator swimming around in their pool at their home in Long Island, CBS New York reported.
And another 5-foot-long alligator—dubbed "Chance the Snapper"—recently caused a stir in Chicago after taking up residence in the Humboldt Park public lagoon, NPR reported.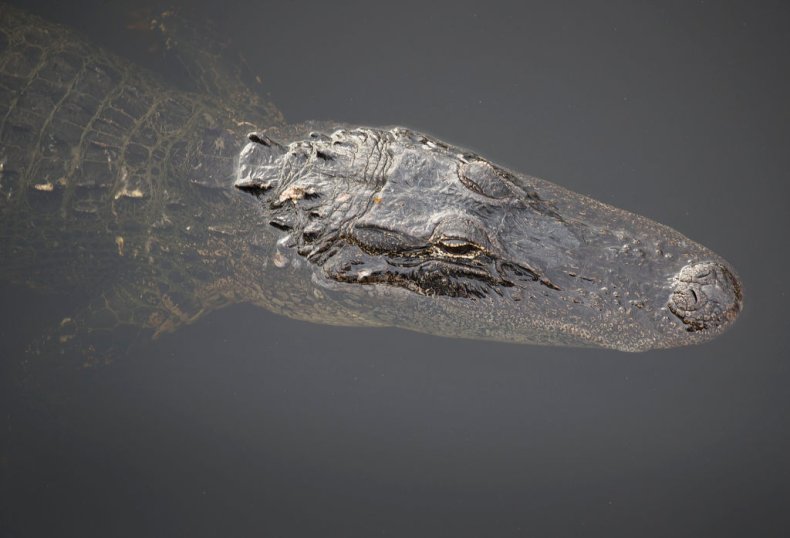 Staten Island Man Who Captured Rogue Alligator Says He Learned How From Watching Steve Irwin | U.S.