States Are Losing Billions of Dollars by Discriminating Against LGBT People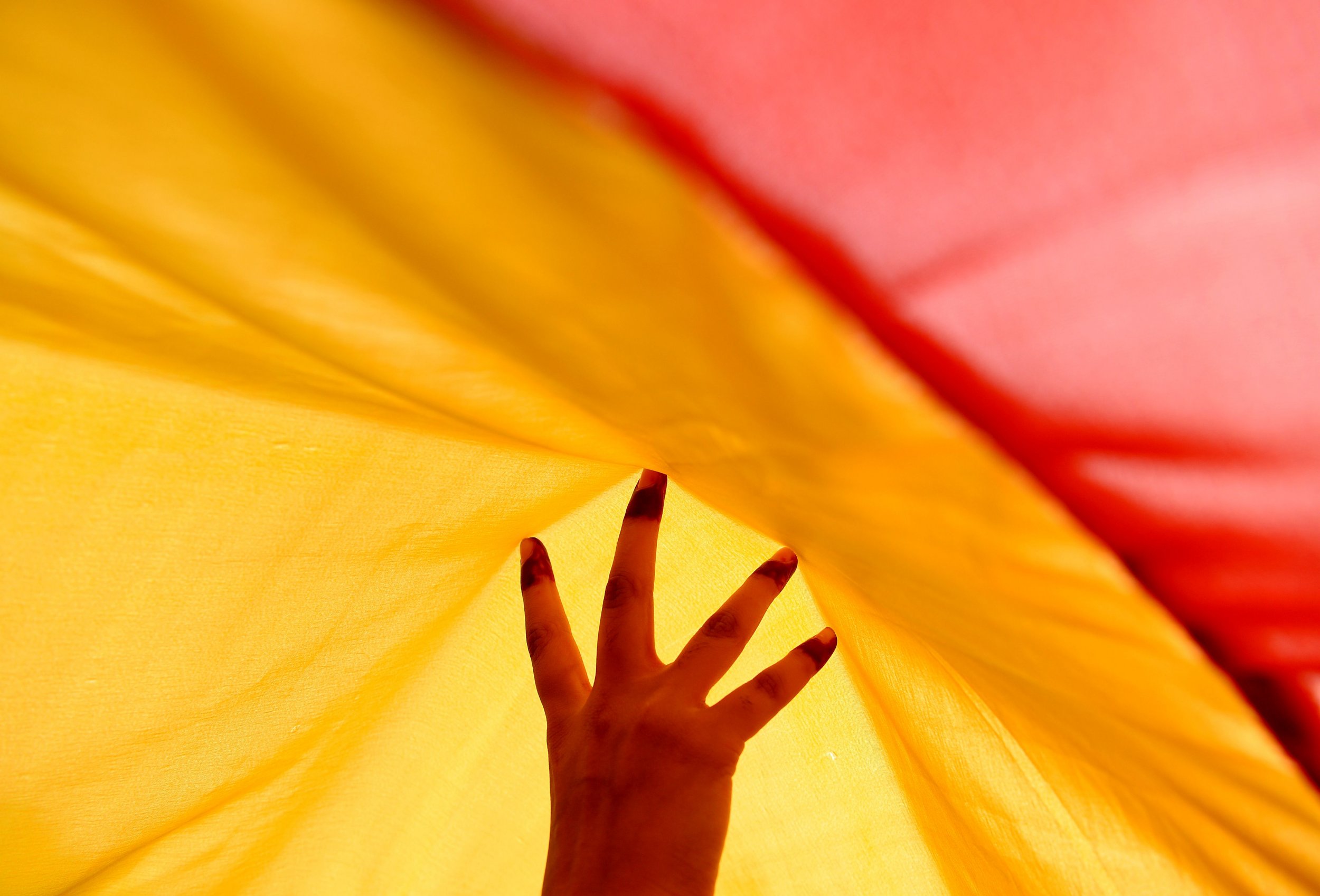 Discriminating against LGBT people is more than a social issue—according to research from The William Institute at the UCLA School of Law, it's also an economic issue that costs states billions of dollars every year.
The Daily Beast, citing research from The William Institute, shows that refusing to grant rights to the LGBT community costs states a lot of money. For instance, states lose money over boycotts, like the one in North Carolina over the "bathroom bill," in which the state attempted to pass a law that would force transgender people to use the bathroom of their gender at birth, instead of the gender they actually identify as. The boycotts resulted in the canceling of events and people losing their jobs. But even beyond boycotts, states are also missing opportunities to raise billions of dollars by refusing to pass bills and laws that protect LGBT people.
"The boycotts and stuff make headlines because they often involve big companies or famous people and that link is very clear," Williams Institute State and Local Policy Director Christy Mallory told The Daily Beast. "But we're trying to illuminate this other link."
Another report by American Progress echoes this, giving workplace discrimination, in particular, a price tag.
"There's a price to be paid for workplace discrimination—$64 billion," American Progress' report reads. "That amount represents the annual estimated cost of losing and replacing more than 2 million American workers who leave their jobs each year due to unfairness and discrimination."
By refusing to protect LGBT people from discrimination, there are increased costs associated with "minority stress," which describes people who deal with chronically high levels of stress because of their status within stigmatized minority groups, like the LGBT community.
For instance, because of factors like minority stress, LGBT people are more likely to be depressed or undergo substance abuse problems than their heterosexual peers. If Texas could reduce the depression rates among LGBT people by just 25 percent, the state could save almost $290 million. Calculate in binge drinking, and Texas could save another $118 million. The same study found that Florida could cut over $200 million in annual costs by reducing smoking rates in LGBT people by 25 percent, and Georgia could cut $80 million if it did the same.
"We're not saying that the disparity is going to totally go away or that a certain law would completely close that gap, but we do say that these health outcomes that have been linked to minority stress do have a cause," Mallory told The Daily Beast. "So we try to look at [the effects of] even narrowing that gap."
Once you focus in on transgender people, workplace discrimination in Georgia costs the state over $1 million in state and Medicaid expenditures, since unemployed people are more likely to take advantage of Medicaid than those who are able to receive health care through their employer. Transgender people are much more likely to experience homelessness in their lifetimes than their cis-gendered peers, and if Georgia put in place workplace discrimination laws to protect them, the state could save another $500,000 in homeless shelter funds.
"We're continually looking for new data and information that we can use to measure costs," Mallory told The Daily Beast, adding with a look forward to 2018: "We're hoping to look at some new and different angles this year, but it will all depend on the data we can get."