States Are Raising Unemployment Benefits to Make Thousands Eligible for $300 Trump Boost
A requirement that jobless Americans receive at least $100 in standard unemployment benefits could leave millions ineligible for a boost from the federal government, so some states are exploring ways to raise their minimum payments.
The coronavirus pandemic has increased unemployment levels to heights not seen since the Great Depression, and at least 14 million people remain out of work. Under President Donald Trump's executive memorandum, signed after the $600 weekly benefit expired at the end of July, states could increase benefits by $300 per week for eligible claimants. But fewer than half U.S. states have unemployment payments starting at the required $100 threshold.
In New Hampshire and Rhode Island, two states where weekly unemployment payments start below $100, officials are ensuring that thousands of people who ordinarily wouldn't be eligible for the federal boost will receive the additional $300.
Rhode Island Department of Labor and Training Director Scott Jensen told WPRI the state will temporarily increase its benefit from about $57 to the required $100.
"We'll add in $43 from the state trust fund—to bring a person who's in that circumstance benefit up to $100," he said. "That will then allow that to qualify for the $300—and they can get some help that they need."
In announcing his decision to participate in the federal program, Governor Chris Sununu said 95 percent of claimants in New Hampshire already receive a minimum of $100 in state benefits. The remaining 5 percent will have their benefits increased to meet the requirements, although their checks will be delayed and take about five or six weeks to arrive.
Sununu said the delay was caused by the change New Hampshire was making to its system to increase eligibility, because the federal government's system has to tie into the state's. All payments, regardless of whether a person is already receiving the minimum amount required, would be retroactive to August 1.
Other states, including Arkansas and Idaho, are looking into expanding eligibility to provide much-needed relief to more people.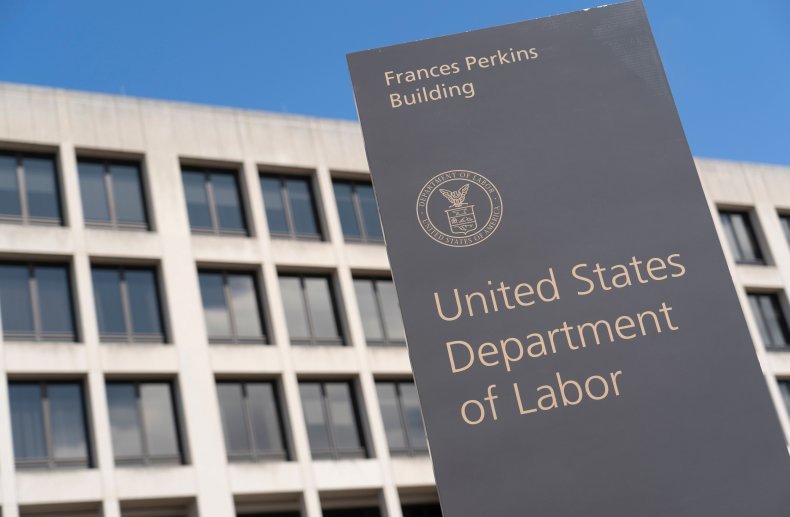 Although Idaho's economy is open, Governor Brad Little said the number of jobs that are available is lower than the number of people who are unemployed. He directed the state's Labor Department to find ways to provide the additional $300 weekly benefits to individuals receiving under $100.
In Arkansas, the minimum amount a person can receive in unemployment benefits is $81 a week. Guidance from the federal government indicated that the state cannot use up to $4 million in coronavirus relief funds to increase benefits to meet the threshold, Jake Bleed, Arkansas' budget administrator, told the Arkansas Democrat-Gazette. Without the state taking action, those who don't already meet the $100 requirement will remain ineligible for the increased benefits.
"But there may be an option through an executive order of our governor to increase the amount coming out of the unemployment insurance trust fund to bring those folks up to $100," Bleed said.
Newsweek reached out to Bleed and Little for comments but did not receive a response in time for publication.
Although Trump's memorandum allows for the additional benefits to continue through December, that is contingent on funds being available. States approved for the federal grant will receive three weeks' worth of funding, according to a Federal Emergency Management Agency memo. Following those three weeks, states can reapply and receive additional funding on a week-by-week basis so that states that apply later can still receive funds. As a result, it's possible the measure could be in place for only three weeks in each state.
Continuing expanded unemployment benefits would require action from Congress, and a stalemate in relief package negotiations has left such assistance up in the air. Passage of new legislation is unlikely until the Senate returns from its August recess after Labor Day. If the timeline aligns with the CARES Act passed in March, people could be waiting a month after the bill's passage to receive benefits.