As States Around North Carolina Begin Reopening, Governor Cooper Extends Stay-at-Home Order Into May
Despite decisions by neighboring states to reopen, North Carolina Governor Roy Cooper recently announced an extension to the state's stay-at-home order, on Thursday.
The state's executive stay-at-home order was set to expire on April 29, but Cooper decided to extend the end date until May 8. The extension keeps nonessential businesses closed and continues to enforce a ban on large public gatherings in the state. The order also requires restaurants to offer take-out service only.
According to a press release from the governor's office, the stay-at-home order was extended because North Carolina has not seen a "downward trajectory," in the number of daily coronavirus cases, or an increase in the state's testing and contact tracing.
"It's clear that we are flattening the curve, but our state is not ready to lift restrictions," Cooper said during a recent press conference. "Right now, the decision to stay at home is based on the public health data and White House guidance. North Carolina needs more time to slow the spread of the virus before we can safely begin lifting restrictions."
"I know that this pandemic has made life difficult for many people in our state and I am focused on keeping our communities safe while planning to slowly lift restrictions to help cushion the blow to our economy," Cooper added.
According to a tracker provided by Johns Hopkins University, there are currently over 7,000 confirmed coronavirus cases in North Carolina, and at least 281 deaths.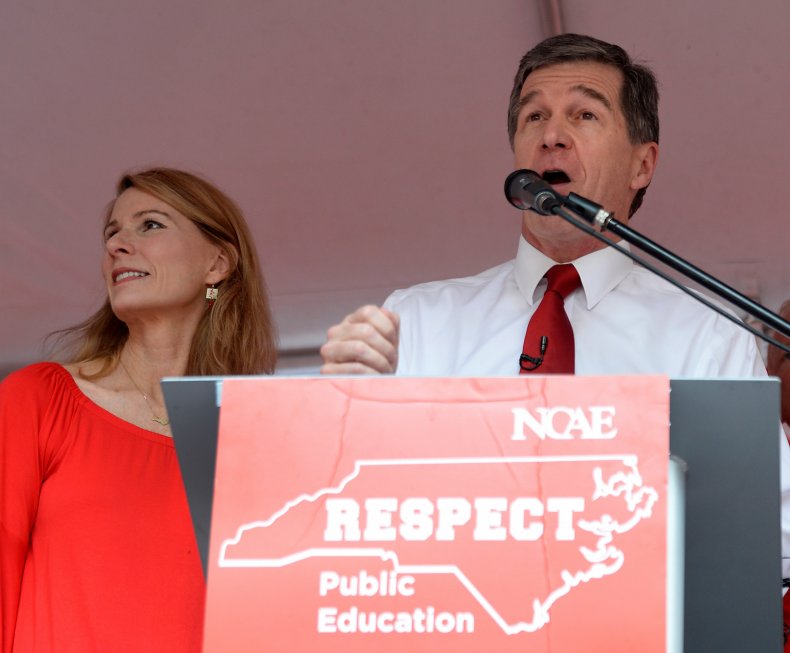 During the recent press conference, North Carolina's Department of Health and Human Services secretary, Dr. Mandy Cohen, applauded the state's residents that have been adhering to the executive order but agreed with Cooper that the order must continue.
"Because there is no vaccine and no treatment, it is clear that the strongest weapon we have to fight COVID-19 is social distancing," Cohen said.
Cooper's decision to extend the state's stay-at-home order comes as a number of neighboring states have made different decisions and have begun to reopen. Both South Carolina Governor Henry McMaster and Georgia Governor Brian Kemp recently announced plans to reopen their respective states.
In Georgia, Kemp announced that some nonessential businesses such as gyms, hair salons, barbers and bowling alleys will be permitted to reopen starting on Friday, April 24. McMaster made a similar announcement, removing restrictions on public access areas like beaches, piers and docks, as well as permitting some nonessential retail businesses to reopen.
Kemp's decision to reopen Georgia so rapidly has caused criticism from some, including South Carolina Senator Lindsey Graham, who stated that he was worried the state was moving "too fast too soon."
Tennessee Governor Bill Lee also announced that the state's "safer-at-home" order will expire on April 30, with the majority of businesses allowed to reopen on May 1.