States, Counties Begin 3rd Dose of COVID Vaccine for Vulnerable People After FDA Approval
Several states and counties are offering a third dose of the Moderna or Pfizer coronavirus vaccine to people with weakened immune systems, in order to provide extra protection as the highly contagious Delta variant continues to soar across the United States.
Health departments in Washington state, Los Angles County, and New Jersey announced Saturday that individuals who are immunocompromised can now receive a third jab of the COVID-19 vaccine.
The announcements come after the U.S. Food and Drug Administration (FDA) and Centers for Disease Control and Prevention (CDC) said Thursday that immunocompromised Americans can get an extra dose of the vaccine. However, prior to the announcement, a CDC database found that more than 1 million Americans have already received a third dose of either Moderna or Pfizer.
The recommendation applies to about 3 percent of U.S. adults who are vulnerable to disease due to organ transplants, certain cancers or other disorders. CDC Director Rochelle Walensky said earlier this week that the move was an important step "in ensuring everyone, including those most vulnerable to COVID-19, can get as much protection as possible from COVID-19 vaccination."
According to the Washington State Department of Health, data suggests people with moderately to severely compromised immune systems do not always build the same level of immunity compared to people who are not immunocompromised. Receiving a third shot of the coronavirus vaccine may allow those vulnerable populations to obtain an extra layer of protection against the virus.
"A third dose of Pfizer or Moderna will provide those who need it extra protection and help shield some of our most vulnerable from the highly contagious delta variant," Umair A. Shah, Washington state secretary of health, said in a statement Saturday. "Science continues to show vaccines are the best tool we have to protect our communities and slow the spread of COVID-19."
The additional shot is not technically considered a booster, but rather an extra dose for individuals who did not develop adequate immunity from the first two doses. Individuals receiving a third dose should get it at least 28 days after dose two, according to federal guidance. Additionally, it is recommended that individuals receive the same vaccine as in their first two shots.
At the moment, no additional shot is recommended for people who received the single-dose Johnson & Johnson vaccine.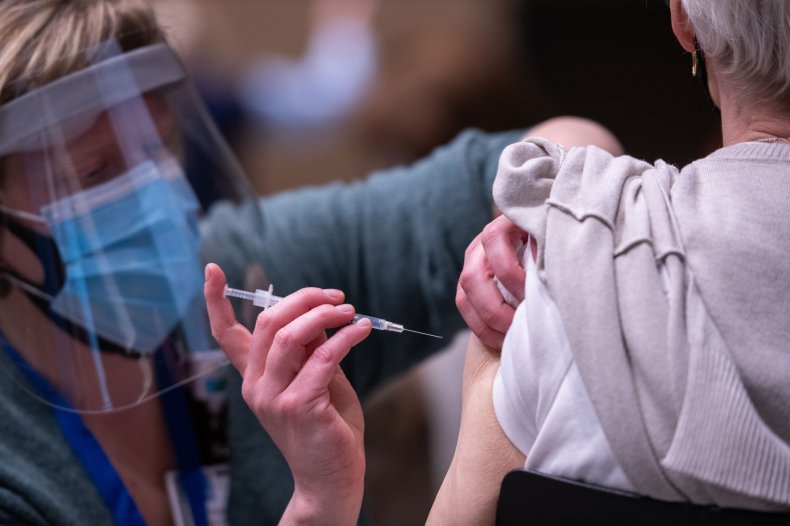 In Essex County, New Jersey, over 300 people received their third vaccine dose by noon on Saturday, according to WABC.
"Essex County was hit the hardest. We have the most cases, the most deaths here so we had to be ready here and we have a great team and they're doing a great job," county executive Joseph Divincenzo said Saturday.
In Los Angeles County, Public Health Director Barbara Ferrer on Saturday encouraged those with qualifying illness to speak to their health care provider about receiving a third shot.
"We also encourage those who are close contacts of immunocompromised people to get vaccinated as soon as possible in order to protect their family members and friends who are at higher risk," Ferrer said.
The new guidance comes as the COVID Delta variant continues to surge across the country. According to the CDC, the highly contagious variant is now responsible for a vast majority of new coronavirus cases in the U.S.
In the past 24 hours, the U.S. has recorded 290,840 new cases and 1,923 deaths, according to data from Johns Hopkins University.
By Saturday, 168.1 million Americans have been fully vaccinated against the virus, which equates to roughly 51 percent of the country. Nearly 72 percent of all U.S. adults have received at least one dose of the jab, according to the CDC.