States Due to Accept Tens of Millions from Purdue Pharma—for Lawyers, Not Victims
States, counties and tribes have welcomed Purdue Pharma's offer to cover their legal fees, while the firm's promised emergency fund for victims continues to stall.
Last month, Purdue Pharma offered $200 million in emergency funding to plaintiffs. It was an effort to tide over local governments that continue to spend millions of taxpayer dollars on opioid crisis mitigation after U.S. Bankruptcy Judge Robert Drain called for a temporary halt to litigation recently extended until April.
Purdue Pharma and the hundreds of tribes who have different ideas about how the money should be distributed are nowhere close to agreeing on a plan for the money, according to people familiar with the matter. Still, they organized around paying states' attorneys and other professionals working on the case in a matter of weeks.
"The money can be used to save lives today. That's what it should be used for," said Edward Neiger, the counsel for individual victims to Purdue's hallmark opioid OxyContin, who filed a complaint against Purdue's arrangement on Tuesday.
"Essentially what we're arguing is you're taking money away from the individual victims, you're giving it the states' and municipalities' lawyers, when those states and municipalities aren't doing anything for the individual victims," he continued.
Instead, the law dictates that the lawyers can be paid their tens of millions at the end of the case, so long as the court finds they made a substantial contribution, Neiger said.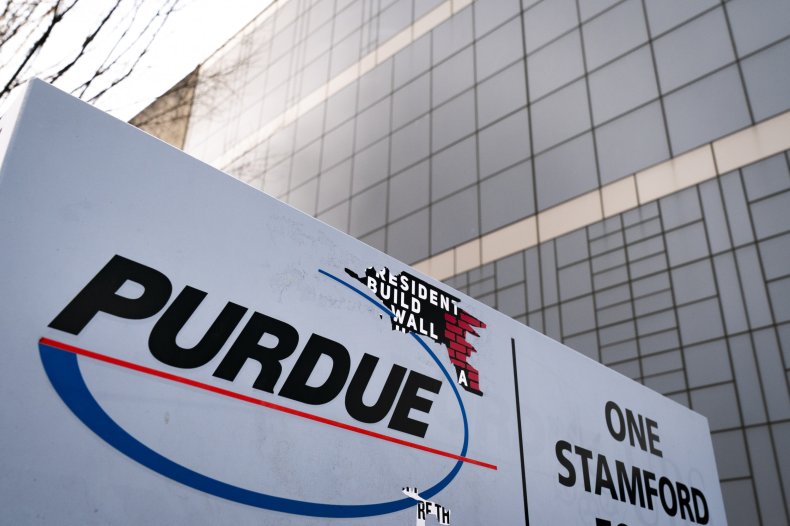 Purdue Pharma offered its legal package alongside a request that the settling parties form a single committee, according to its October 29 motion, citing the administrative burden of individual negotiations with thousands of states, territories and other litigants.
The firm subsequently offered to pay that group's advisers, who would need to be "highly sophisticated" in order to navigate the "size and complexity" of the bankruptcy case and assist Purdue Pharma in building support among plaintiffs and negotiate settlement agreements, according to the motion.
Absent this relief, the plaintiffs may be unable to retain all of the advisers they require, thus threatening Purdue Pharma's ability to negotiate a plan, the filing continued.
In turn, the plaintiffs selected firms Brown Rudnick LLP, Gilbert LLP, Kramer Levin Naftalis & Frankel LLP and Outterbourg PC as their legal counsel, which would be reimbursed at "their customary rates," according to the September 15 agreement with Purdue Pharma.
They can also retain a financial advisory firm, an investment banking firm and economic consultant company Compass Lexecon—"each on terms reasonably acceptable" to Purdue and its subsidiaries, according to the filing.
Purdue Pharma's representation Davis Polk & Wardwell LLP did not respond to requests for comment. The plaintiffs' firms also did not immediately respond to request for comment. Attempts to contact Brown Rudnick were unsuccessful.
Drain will decide the fate of the proposal at a hearing on November 19 in the United States Bankruptcy Court for the Southern District of New York at 10 a.m. ET.
Read the full motion and agreement here:
Read the subsequent complaint here:
States Due to Accept Tens of Millions from Purdue Pharma—for Lawyers, Not Victims | Health