States, Institutions Failed Syrians. Activists Show Another Way is Possible | Opinion
We should have never met.
Ten years ago, one of us was working in the music industry and the other was teaching English and working in their family's restaurant in Damascus.
Life had other plans.
The brutality of the Syria conflict and the indifference of international governments to those fleeing horrors brought our paths together in the Calais refugee camp in northern France.
Since then we have worked together to provide support to Syrians from Aleppo to Aberdeen and to advocate for peace and justice.
On the 10th anniversary of the conflict, there is much discussion on the statistics: upwards of 130,000 people locked in detention, more than half a million civilians killed, 12 million forced to flee their homes and 13 million in need of aid.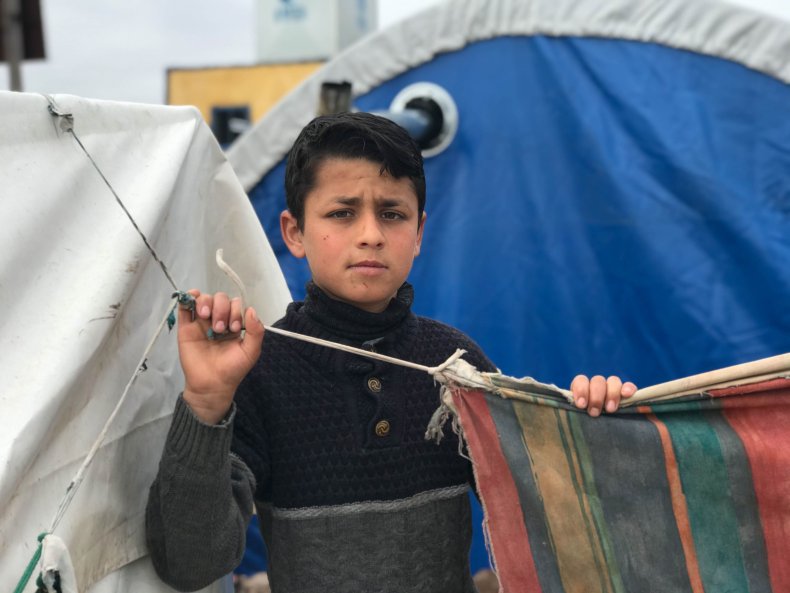 After so many years, it's hard to comprehend these staggering numbers. Instead, think of the individuals. Every Syrian has lost friends and family members. Families have been torn apart. Trauma is endemic.
The impact of this war has also been felt far beyond Syria's borders. Millions fled the country, some to Europe, triggering a refugee crisis that saw European ideals of openness and free movement replaced with razor wire, internment camps and the rise of far-right parties.
The United Nations, established to ensure peace, stability and accountability, has failed to protect civilians. Its cooperation with the Syrian regime has led to criticism that it has fallen short of its humanitarian principles of impartiality, independence and neutrality by allowing aid to be used as a weapon of war.
The U.N. Security Council has been paralyzed by Russia's consistent use of its veto to block progress. It even stopped counting Syria's death toll in 2014.
The Geneva Conventions on protecting civilians in wartime have been obliterated and replaced with dangerous new norms: the weaponization of health care, indifference to the deliberate targeting of humanitarians and the use of chemical weapons.
American and European governments have failed to match their rhetoric on human rights with action to protect civilians. Former President Barack Obama's imposition of red lines regarding the use of chemical weapons only served to underline American's inaction. The bombardment and besiegement of cities like Homs, Aleppo and Ghouta was met with nothing more than condemnations. Sanctions have been used to limited effect, punishing innocent Syrians while doing little to deter the Assad regime and its cronies.
While nations and international institutions failed Syria, brave humanitarians and activists stepped in to show another way is possible.
In Idlib, 4 million civilians, who have been deprived of all state services, are surviving because of the ingenuity, dedication and services of civil society. The White Helmets, famed for their heroic rescue work, repurposed a factory that has made millions of face masks during the pandemic.
The Violet Relief Organization are plugging vital gaps in the ambulance network. Molham Team have constructed new houses and schools and distributed emergency relief. Despite the systematic targeting of health facilities, doctors continue to run clinics and hospitals in basements, disused schools and refugee camps.
Outside Syria, there are dozens of groups supporting Syrians along the what's called the refugee route, from Gaziantep, Turkey to Greece, where states are failing in their duty to provide even a minimum level of care.
Choose Love supports these partners in providing everything from rescue boats, to essential services such as water and power in the camps on Lesvos, to language and skills training in the U.K.
Ten years ago, none of these organizations existed. Neither did Choose Love. The White Helmets started as a local neighborhood group of volunteers responding to cries from under the rubble made by bombs the world refused to stop. They had little else but their bare hands with which to dig.
Violet started as a group of university students outside the country keen to help; now they are providing what should be state-run services. While each organization has its own story, they exist because of the failure of the world to protect and care for Syrian civilians in Syria and beyond.
In this heroism, we are reminded that another Syria exists, and in the bravery of those risking their lives to save others we see the potential of a free, peaceful society.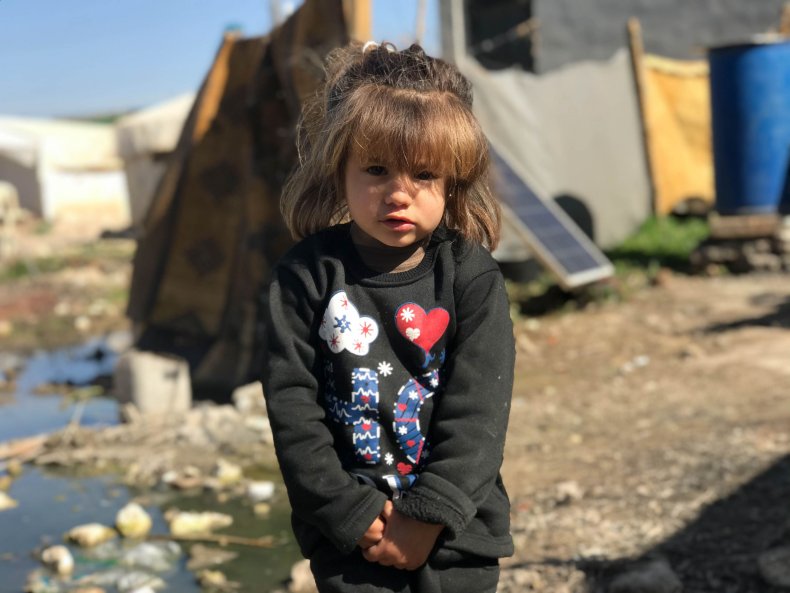 In the early days of the Syrian revolution, millions took to the streets to call for the values of freedom and democracy they saw in Europe and the U.S. It's now time for Europe and the U.S. to see the bravery, humanity and courage shown by Syrian civil society and ask how they can support it.
The fate of Syria is in the hands of world powers, and the inauguration of President Joe Biden ushers in hope for a new era. Already, his administration has promised to resettle 125,000 refugees annually. This is a start.
But now, Biden must develop a comprehensive plan, with justice and accountability at its heart, for a transition away from Syrian dictator Bashar al-Assad, to ensure the safety and protection of millions. The U.S. can light the way for the international community, making a declaration of intent through its actions about how it intends to hold Assad to justice.
European leaders must resist calls to normalize relations with the Assad regime. Rather, they must follow Germany's lead by holding those accused of crimes against humanity to justice.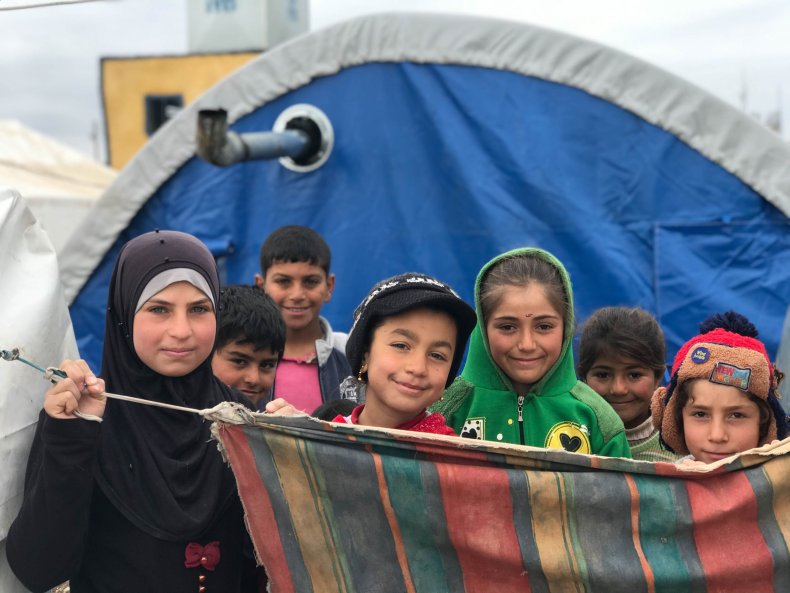 The recent conviction of former Syrian government intelligence officer Eyad al-Gharibin in Germany's Koblenz court was a landmark trial. For the first time in years Syrian activists felt hope; this momentum cannot be lost.
This week, we will all be sharing stories from 10 years across the country, where children have grown up only knowing war. We all have a part to play in the stories these children tell about their lives 10 years from now.
Hassan Akkad is a Syrian activist, refugee and Emmy-winning filmmaker.
Josie Naughton is co-founder of Choose Love, a charity dedicated to providing services and protections for refugees and displaced people across Europe, the Middle East and on the U.S.-Mexico border.
The views expressed in this article are the writers' own.