States Must Fill Federal Leadership Vacuum on School Reopenings | Opinion
President Joe Biden set a goal to fully reopen K-8 schools by April 30 and has proposed providing $130 billion to do so. Almost simultaneously, his CDC released new guidance making this goal practically impossible to attain.
More than money, more than lofty words, what America's children need is clear federal guidance to reopen schools. Barring that, states must develop that guidance to force recalcitrant school districts into reopening.
Many were hopeful that new CDC recommendations would provide a path to full reopening. Their own research was encouraging.
In December, they released a study showing very low spread of COVID-19 in Mississippi schools where basic precautions were in place. In January, they reported extremely few school outbreaks throughout the pandemic. Soon after, they reported that over 13 weeks in Wisconsin amidst a huge community outbreak, there were just seven cases linked to school transmission. Despite this data, and to the shock of many including the lead author on the Wisconsin study, the CDC's new guidance has tethered school reopening to community transmission so tightly that there are currently only 5 percent of districts that could fully reopen under their standard.
Under the CDC standard, full reopening necessitates community transmission levels that are so low (1 case per 100,000 per day) that they essentially require eradication as a precondition for reopening. Heaped onto this outrageous and unscientific standard, the CDC reopening guidance also requires strict 6 foot social distancing.
Yes, keeping 6 feet apart has been ground into us for a year, but it is unnecessarily strict in situations like schools where good practices, such as masking, are in place.
France, Britain and other European nations that have prioritized their students have reopened their schools using a 3 foot rule.
A meta-analysis of studies from 172 countries found that 3 feet is sufficient to reduce spread of the virus. This is probably because, as studies have demonstrated, when everyone wears ordinary masks, exposure to respiratory droplets is reduced by 99 percent, even at 1 foot distances.
With 3, 4, or 5 foot spacing and ordinary PPE, we can keep schools safe while fitting 50 to 300 percent more children into classrooms. Many public health experts agree that 3 feet of distancing is sufficient for safe reopening in elementary schools and for older children when daily caseloads are below 100/100,000.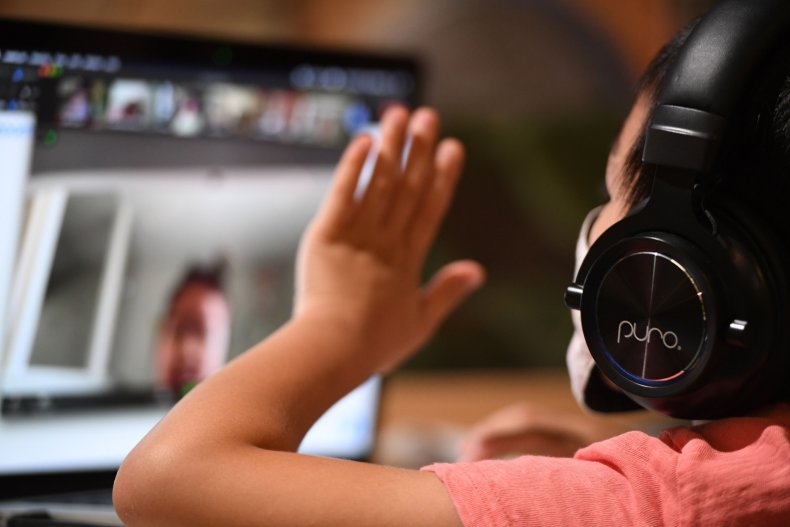 The WHO and American Academy of Pediatrics also support the 3 foot rule for live instruction when the alternative is virtual. We can easily get more kids into classrooms and reduce hybrid learning by shrinking the 6 foot rule to 3 feet.
The CDC has also senselessly emphasized cleaning surfaces such as playgrounds, door knobs and buses as much as possible. While schools are taking days off to accomplish these tasks, studies show that the coronavirus does not infect cells from surfaces and there are no documented cases of transmission from fomites.
With risk below 0.05 percent, schools are wasting enormous amounts of time and money sanitizing their schools. This hygiene theater may even be harmful by removing common antigens that train immune systems, potentially increasing conditions such as asthma and allergies.
Following problematic CDC guidance and overall inadequate federal leadership, many states, recognizing the scientific data and encouraged by dropping case rates and progress in vaccinations, are taking it upon themselves to develop policies to get their schools fully up and running, five days a week.
Virginia Senate Bill 1303, passed with bipartisan support, requires schools in the state to offer full-time in-person instruction by August. Governor Kim Reynolds of Iowa is requiring schools to give an option for all students to attend schools full-time, while Governor Charlie Baker of Massachusetts wants to completely eliminate remote and hybrid learning for elementary schools by April, followed by middle and high schools. The Commissioner of Massachusetts said that they will adopt a 3 foot rule to accomplish this. In West Virginia, a requirement for all PK-8 and some high schools to offer in-person instruction five days a week by March 3 passed unanimously at a recent state Board of Education meeting. This move was based on their own experience of minimal in-school transmission with masking and 3 feet of distance between students.
Over this year, we have learned how the virus spreads, how to mitigate it and what is needed to reopen schools safely. Sadly, the federal government continues to fail to provide school reopening guidance that will get all willing students back into classrooms full-time.
Their negligence leaves this mess to the states to solve. Fortunately, many states are already making policies to provide a full return to classrooms and other states must follow them. This should serve as a particular warning to leaders in states such as Maryland and California, where local political gridlock has kept schools shuttered for a year.
A full return will be the only way to halt learning loss, improve student mental health and bring back a sense of normalcy that our children richly deserve.
Dr. Margery Smelkinson is an immunology and infectious disease expert who has advised local nonprofits in novel coronavirus-related public health strategies. Her research has focused on many pathogens, including influenza and SARS-CoV-2.
The views expressed in this article are the writer's own.