States' Rights? Georgia Lawmaker Proposing 'Confederate History Month' Won't Acknowledge History of Slavery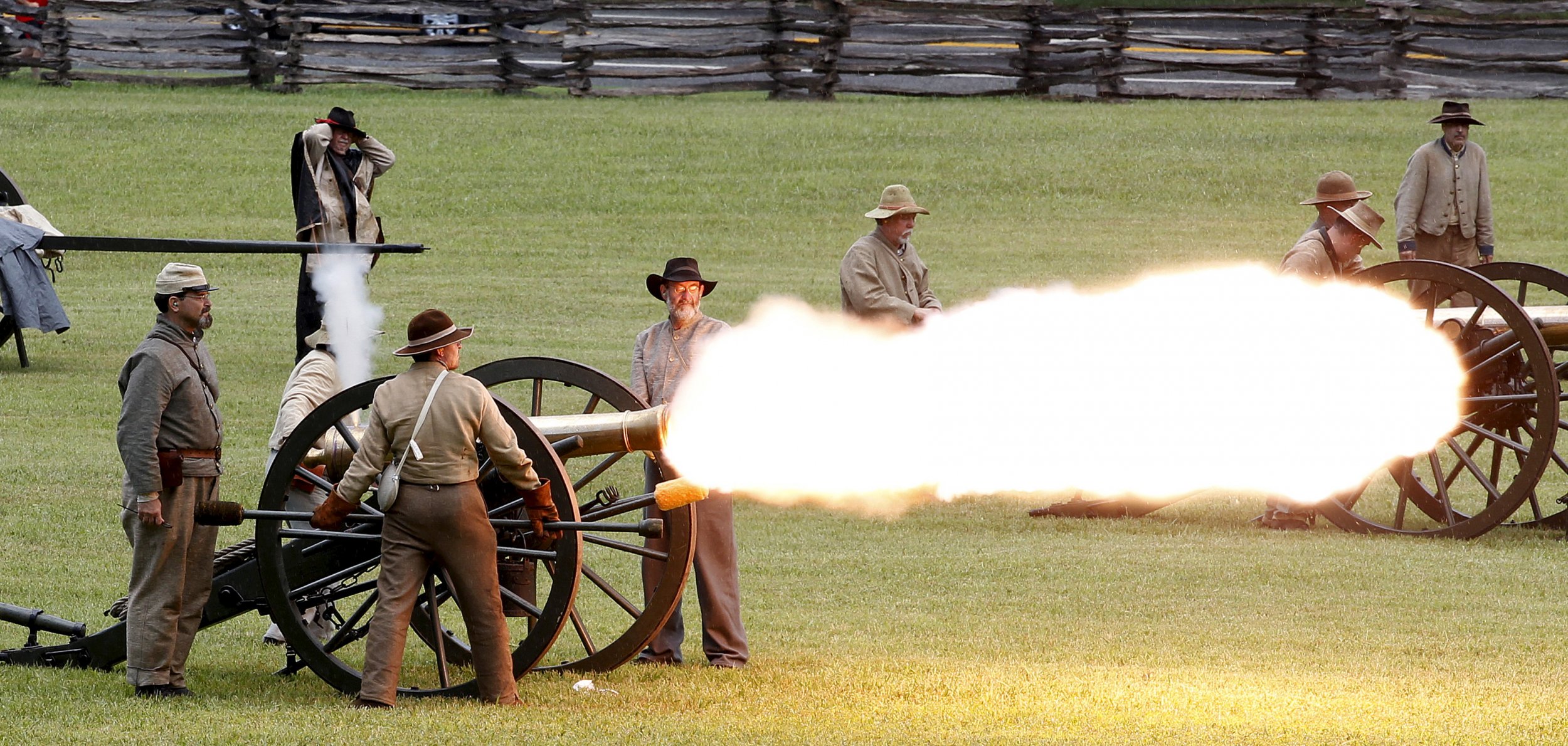 Civil rights leaders in Georgia are fighting an effort to recognize "Confederate History Month," arguing that doing so would gloss over the U.S. history of slavery. The proposal seeks to honor Confederate states that engaged in a "four-year struggle for states' rights."
State Republican Rep. Tommy Benton of Jefferson said his bill would honor Southern heritage by doing more to recognize Georgia's confederate history, the Associated Pressreported Monday. Benton's resolution doesn't mention the Civil War. It would make April "Confederate History and Heritage Month" and April 26 Confederate Memorial Day, The Atlanta Journal Constitution reported Monday.
"We just elected a president that said he was tired of political correctness. And so that was the reason that we were looking to introduce the resolution," Benton told WABE. "We think that our heritage is just as important as everybody else's."
The resolution was written to "encourage our citizens to learn about Georgia's heritage and history and to observe the occasion with appropriate ceremonies," Benton said. Asked during a press conference about the history of systemic exploitation and oppression of black people in Georgia, Benton refused to answer.
"Next question," Benton said. "It should never have been a controversy. We're not honoring slavery."
Charles Lunsford, a spokesman for Save Southern Heritage, said critics of the proposed Confederate celebration were intolerant and hypocritical.
"For some reason, people who exclaim how they are for diversity are trying to wipe us out of the memory of these commemorations," Lunsford said. "People who say we should all accept one another as equals and be friendly and accepting are not being friendly and accepting toward us."
The Georgia NAACP has called on lawmakers to reject the measure, calling it a "pathetically divisive resolution." State Sen. Vincent Fort, D-Atlanta, has said Georgia should not formally recognize holidays celebrating the Confederacy or "people who were slave owners or fought to protect slavery."
Benton has long been an outspoken defender of the state's Confederate history. He once said the Ku Klux Klan "made a lot of people straighten up."