'Station 19' Season 4: When It Starts and How to Watch Online
Station 19 is the latest drama to return to ABC for fall 2020. Season 4 of the firefighting drama will air on ABC this November and then be available to watch online on streaming services. This new season comes after the finale of the last season revealed that Andy's (Jaina Lee Ortiz) mother Elena (Patricia Herrera) is still alive.
When does Station 19 Season 4 start?
Station 19 returns for fall 2020 on Thursday, November 12 at 8 p.m. ET / 7 p.m. CT on ABC with Episode 1, "Nothing Seems the Same." This episode will be a crossover with Grey's Anatomy, which is airing after the Station 19 premiere.
The synopsis for this episode reads: "When the COVID-19 pandemic hits Seattle, the Station 19 crew leans on each other for support. Andy tries to make sense of her mother's return, while Sullivan settles into a new routine. And it's all-hands-on-deck when a group of teenagers unintentionally starts a wildfire."
However, lead actor Jaina Lee Ortiz has revealed that the episode will deal with the shock revelations of the last season finale. She told TVLine: "Everyone wants answers. You'll definitely get them in the premiere, I guarantee you. They may not be what you expect, but it'll definitely be something huge and dramatic and, obviously, very traumatic because [the Elena reveal] not the only... elephant in the room. COVID-19 is a huge part of the storyline."
After this premiere, the Grey's Anatomy spin-off will air in the same slot, Thursdays at 8 p.m. ET / 7 p.m. CT.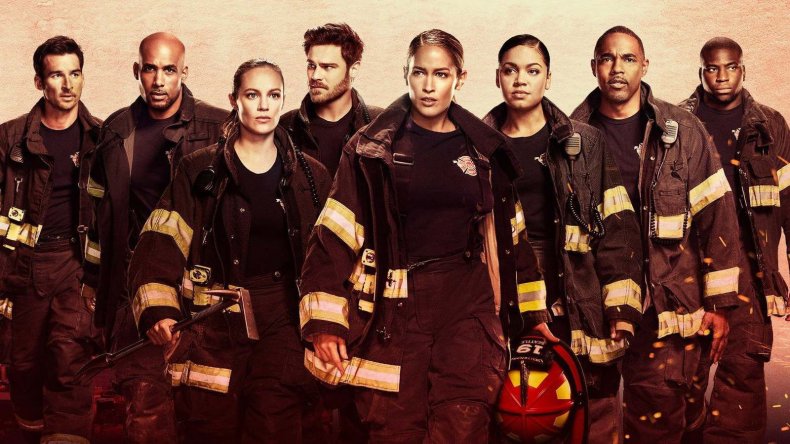 What to watch Station 19 Season 4 online
While Station 19 is airing on ABC, there will be a live stream of the episode on the ABC website and app. The episode will also be available on catch up services shortly after it first airs.
Episodes of Station 19 Season 4 are also expected to drop on Hulu after they air on ABC. The streaming service also has the three previous seasons of the firefighting show. Episodes will also be available to watch via series pass on Apple TV and Amazon.
What to expect from Station 19 Season 4
After last season got real dark real fast, the series' showrunner has teased a slight change for Season 4. Krista Vernoff told TVLine: "There was some real darkness last season—so much death. This season, the team pulls together and finds a lot of joy despite the heaviness of the world."
Executive producer Paris Barclay, meanwhile, gave hints to TVInsider about what to expect from some of the hanging plotlines from the last season. Asked what Station 19 Season 4 has in store for Andy after his mother returned, they teased that things "will be complicated [for Andy] but not devastating in the way that viewers might expect."
As for Andy's relationship with Robert (Boris Kodjoe), Barclay teased: "Viewers will be surprised and somewhat delighted by the developments."
Station 19 Season 4 airs Thursdays at 8 p.m. ET / 7 p.m. CT on ABC.