Three New U.K. Statues Will Commemorate Significant Women of History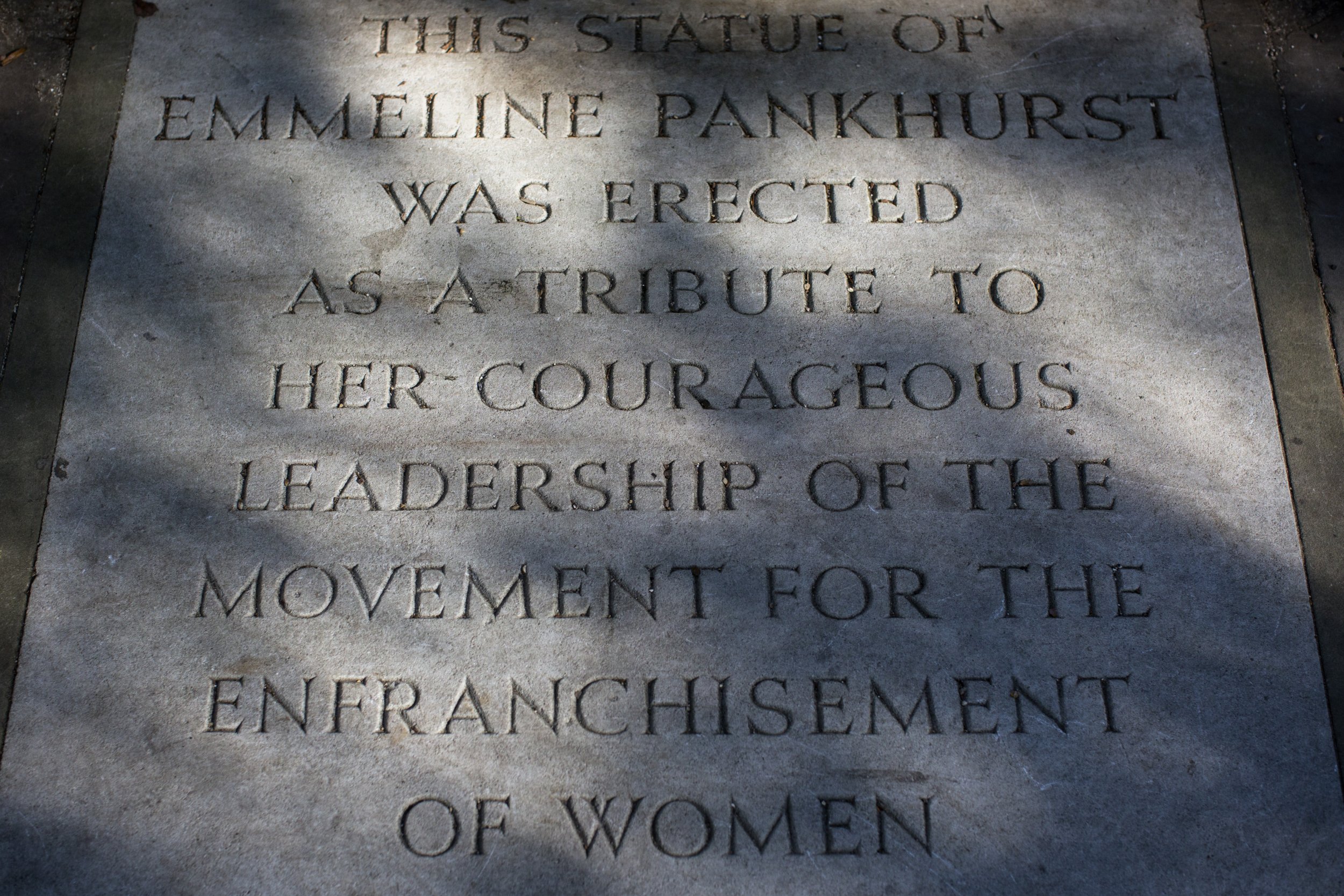 The U.K. will soon have a trio of new statues in its streets, each celebrating inspiring female figures throughout British history.
The monuments will adorn cities across England, with Manchester set to honor pioneering suffragette Emmeline Pankhurst and late comedian Victoria Wood, while Middlesbrough, in the north east of England, will commemorate wartime politician Ellen Wilkinson.
Construction is expected to begin in 2017.
The pledge comes as statistics show the number of statues of women pales in comparison to the number of men honored in stone throughout the country.
Research conducted by campaigner Caroline Criado-Perez in 2016 found that out of a total 925 public statues, only 158 are of solo women.
A meagre 48 of these portray real-life women, with 29 dedicated to Queen Victoria.
Manchester's statue of Pankhurst will be the city's first to portray a woman beyond a bust of the late monarch located in Albert Square.
The leader of the suffragette movement, who was born in the city in 1858, convincingly beat five other women to top the WoManchester Statue Project poll—securing 56 percent of the 5,301 public votes cast.
Councillor Andrew Simcock, who started the project, assured the BBC that none of the £200,000 ($240,000) funding for the memorial would be public money.
The second statue is to be erected in Bury, Greater Manchester in memory of Victoria Wood, who died of cancer in April 2016.
The comedian, singer songwriter and actress was famous for her starring roles in Housewife, 49 and An Audience With Victoria Wood, and was listed as one of the U.K.'s greatest comics. Her brother, Chris Foote-Wood raised £24,000 ($29,000) for the statue.
Middlesbrough will honor Ellen Wilkinson, who served as an MP in the area in the 1930s before becoming education secretary in 1945 until her death in 1947.
She dedicated her time in office to raising the school leaving age from 14 to 15 and became particularly famous for introducing free milk in school. The decision to build a statue of Wilkinson came after a public poll took place in October 2016.
Emma Chesworth, who campaigned for the Wilkinson statue told the BBC: "All too often, women are erased from history and their achievements never known or given the recognition they deserve."
Chesworth initially experienced a hard backlash when she began campaigning and circulating a list of potential candidates, but remained defiant in response. "As the phrase goes: you cannot be what you cannot see," she said.
Middlesbrough's other seven statues are all male.
Three New U.K. Statues Will Commemorate Significant Women of History | World