'I'm a Stay-at-Home-Girlfriend. And a Feminist'
I met my boyfriend when I was 24 years old at a party in Tulum. At the time, I was living in Los Angeles and doing some modeling on social media. Two years prior to meeting him, I graduated from college and earned my bachelor's degree in architecture.
I feel that in the United States young people are pushed to go to college really early, before we even really know what we want to do with our lives. I chose architecture school because it seemed the most interesting to me. I'm a very creative, structural thinker, so I really loved the classes—but I just couldn't see myself pursuing a career in that field.
By this stage, I had already started growing my social media presence and was making some money, so I decided to go down that route instead of architecture, because I had way more passion for it. I love how much it can integrate it into my real life. To me, it doesn't feel like working at all. I feel like I can just hold up a camera and be myself, which gives me so much freedom.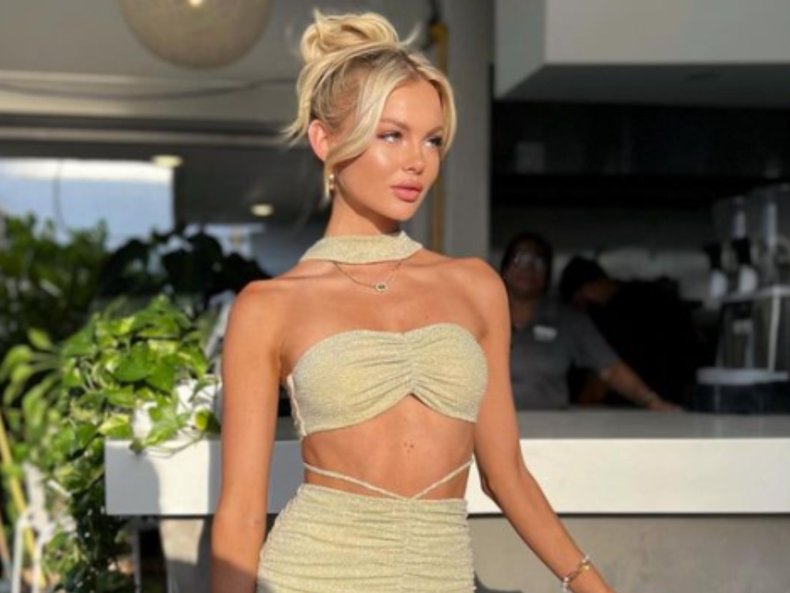 While I was living in LA I was networking a ton and would be invited to lots of different events. At the time, one of my boyfriend's friends would plan these extravagant trips to Mexico and invited a bunch of models. My boyfriend, Luke, was also invited and we were all staying in a villa together.
Luke and I got along so well. We hung out together for the entire trip and just fell in love in Mexico. He was living in Puerto Rico and by the end of our time in Tulum asked whether I wanted to go back there with him.
I knew it was fast, but because I had been working for myself on social media I didn't have any job to report to, so I had all the freedom to say yes. Initially, I just wanted to spend more time with him, but I quickly realized how much I love being with him and we've been pretty much inseparable ever since.
Since we moved in together, my boyfriend has taken care of me financially, so I haven't had to work as such, or create as much of my own income. However I do still enjoy social media, so while I'm mostly a stay-at-home girlfriend, I create content as well.
When I first moved to Puerto Rico I stopped doing as much modeling and tried to figure out what my new niche was going to be online. I saw the stay-at-home girlfriend trend, where women who are financially supported by their partners share vlogs about their lives, and it resonated with me so much.
I posted a few "day in my life" videos sharing what my daily routine was, because I knew that my lifestyle was very unique, and blew up. They got millions of views in total. From then on, I knew that sharing content about my lifestyle was going to be my new niche.
I think my videos blew up because people found them very controversial. They were either really supportive and admired my lifestyle, saying things like: "Wow, goals," or they thought it was a terrible idea, claiming the concept is old fashioned and saying they didn't want to witness it existing. The comment section really went wild with people thinking one way or the other.
There are a lot of people who have said my videos are "anti-feminist" and that my lifestyle is going backwards. But I feel that feminism exists so women can have a choice to do whatever they want—and I think it's amazing that I have that freedom. I don't believe I am pushing back women's rights in any way.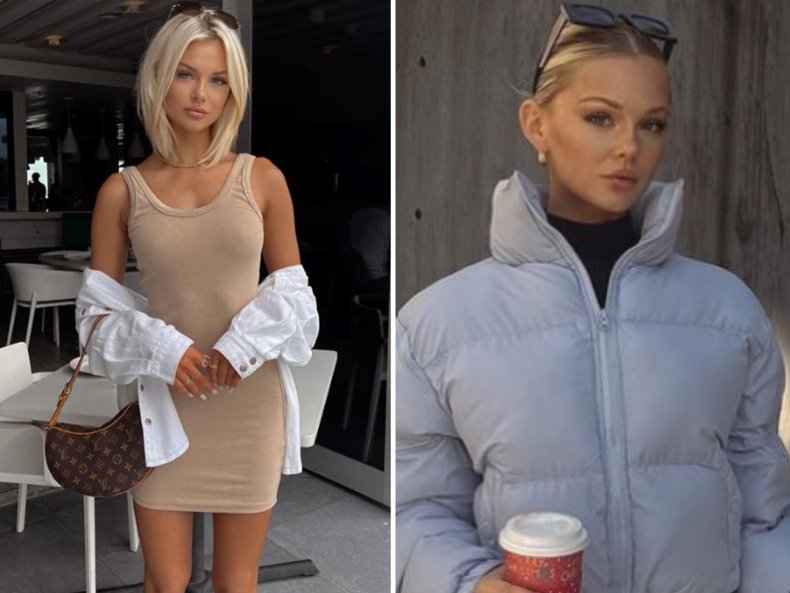 My videos reach a huge audience and so there are many different people with an opinion on my lifestyle. It's not normal to see that many people's thoughts about our lives, so I ignore them and don't take them too seriously, especially as they're normally at very extreme ends of the spectrum.
I am often criticized for not being financially independent, but I feel very secure. A common question I am asked is: "Isn't this risky? Don't you think this is a recipe for financial abuse?" I don't always talk about this in my videos, but I believe it is incredibly important for anyone in a similar situation—whether you be a stay-at-home wife or mom—to have some sort of financial security for yourself. This can look different for everyone, but for me I still make some money doing content creation.
I make around $2,000 per month, but I have savings from when I was working a lot, which is good to rely on. It would not be enough to completely support myself if we were ever to break up, but it's enough to make me feel like I have enough power in our relationship.
My boyfriend and I have very different roles in the relationship, and our financial dynamic really emphasizes that. I feel like I've become an even more feminine version of myself since I met him, and he is even more driven in his work than before, because we focus on such different things.
I no longer have to focus on making money, and he doesn't have to focus on cooking or cleaning or things that he doesn't want to do. We're both very happy. I feel like we have this ying and yang relationship, where we really help each other out in ways that we need it.
I think the biggest benefit to my lifestyle is having the freedom to really take care of myself and to choose how I want my life to look. For example, this week I have been recovering from a cold and was able to just completely take care of myself and take it so easy. I didn't have anyone to report to.
I really prioritize my wellbeing and my peace, so I try not to over-schedule myself, but I always make sure to work out everyday. I love going on long walks and doing a ton of cooking—I'm in the kitchen most of the day preparing meals for my boyfriend and me. I love to bake and will spend some time everyday tidying up and cleaning around the house.
I always saw myself being a stay-at-home wife or stay-at-home mom, so I see myself living a similar lifestyle when I get to that next stage of life. I also want to continue developing my social media channels and have more of a personal brand for myself so I can expand that as I get older as well.
I wouldn't say I want to encourage anyone else to live a similar lifestyle to me, because I don't think it's a good goal for people to have. If you're constantly looking for someone who will take care of you, I feel you're entering that relationship for the wrong reasons. But once women are already in this situation, I don't believe there is anything wrong with it.
Kendel Kay is a social media influencer who lives in Puerto Rico with her boyfriend.
All views expressed in this article are the author's own.
As told to Newsweek's My Turn associate editor, Monica Greep.
Do you have a unique experience or personal story to share? Email the My Turn team at myturn@newsweek.com