In Russia, Staying In Is the New Going Out, Due to Economic Crisis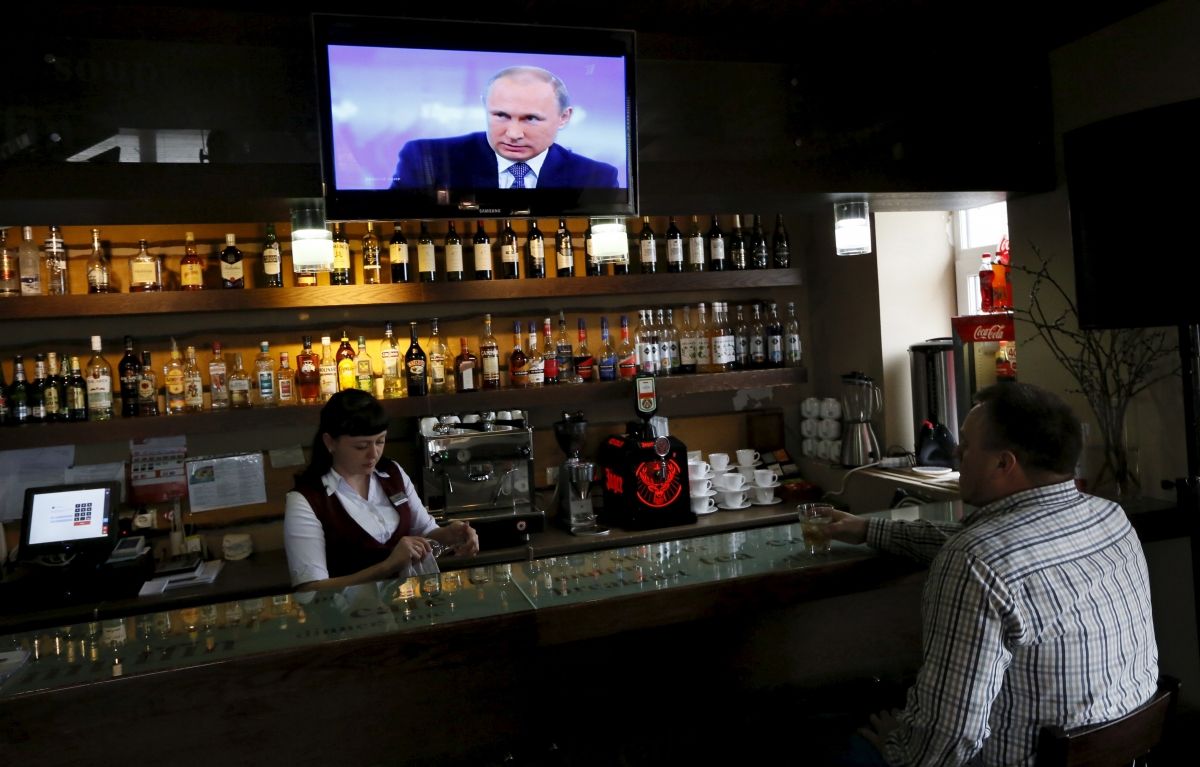 Increases in the price of alcohol and food has forced Russians out of bars, cafes and nightclubs in droves over the last year, according to a Nielsen survey, says national business daily newspaper Kommersant.
During the last 12 months Russia has endured an economic crisis caused by low oil prices and the trade sanctions imposed on Russian state businesses by the EU and U.S. over Moscow's involvement in eastern Ukraine. Russia has also stopped some food imports from European countries, which has driven prices for food up.
The survey was conducted in September 2015, and sampled 1,000 respondents, who said they had frequented a public eating or drinking establishment at least once a month in 2014. They were asked whether their trips to pubs, bars, nightclubs, restaurants or cafes had decreased in 2015.
Forty-nine percent of those asked said they had not been to a bar this year, compared with 28 percent in 2014. Forty-six percent had not been to a pub in 2015, compared with 32 percent last year, while the majority of those asked—62 percent—had "not crossed the threshold of a nightclub a single time" in 2015. In 2014, 45 percent had not been clubbing.
Restaurants also registered a drop in visits across the board. Only 27 percent of survey respondents went to a Japanese restaurant this year compared with 36 percent last year, and Italian restaurants saw a drop of attendance from 32 percent to 25 percent over the same time period. While a majority of people reported going to a coffee shop this year, attendance had still dropped from 63 percent to 53 percent this year.
The authors of the study believe that the drop in the number of Russians going out is largely due to the rise in prices and the ongoing economic crisis in Russia. "Visiting restaurants and bars has become a very expensive leisure activity. Many say that they no longer go there for this reason," Ekaterina Petrova, head of consumer research practices at Nielsen Russia, told Kommersant.
Even those who did treat themselves to a restaurant meal cut back on the number of courses they enjoyed. Only 15 percent of diners in Italian restaurants ordered dessert in 2015, compared with 24 percent the year prior. Russian diners also slashed the booze bill during restaurant outings, with wine orders down to only 15 percent, compared with 22 percent last year.