Incidences of sexually transmitted diseases (STDs) are at an all-time high in the U.S. According to a new report from the U.S. Centers for Disease Control and Prevention (CDC), there were more than 2 million cases of chlamydia, gonorrhea and syphilis in 2016—the highest number recorded in the country's public health history. The agency published the data in its annual "Sexually Transmitted Disease Surveillance Report" on Tuesday.
"Increases in STDs are a clear warning of a growing threat," Dr. Jonathan Mermin, director of the CDC's National Center for HIV/AIDS, Viral Hepatitis, STD, and TB Prevention, said in a press statement. "STDs are a persistent enemy, growing in number and outpacing our ability to respond."
According to the CDC, chlamydia accounted for the majority of new diagnoses last year. Roughly 1.6 million Americans were diagnosed with chlamydia in 2016. Gonorrhea incidence was also significantly higher, with a total of 470,000 cases. Highly infectious primary and secondary syphilis accounted for some 28,000 new STD diagnoses. Last year's report estimated more than 1.5 million chlamydia cases, nearly 400,000 cases of gonorrhea and nearly 24,000 cases of primary and secondary syphilis.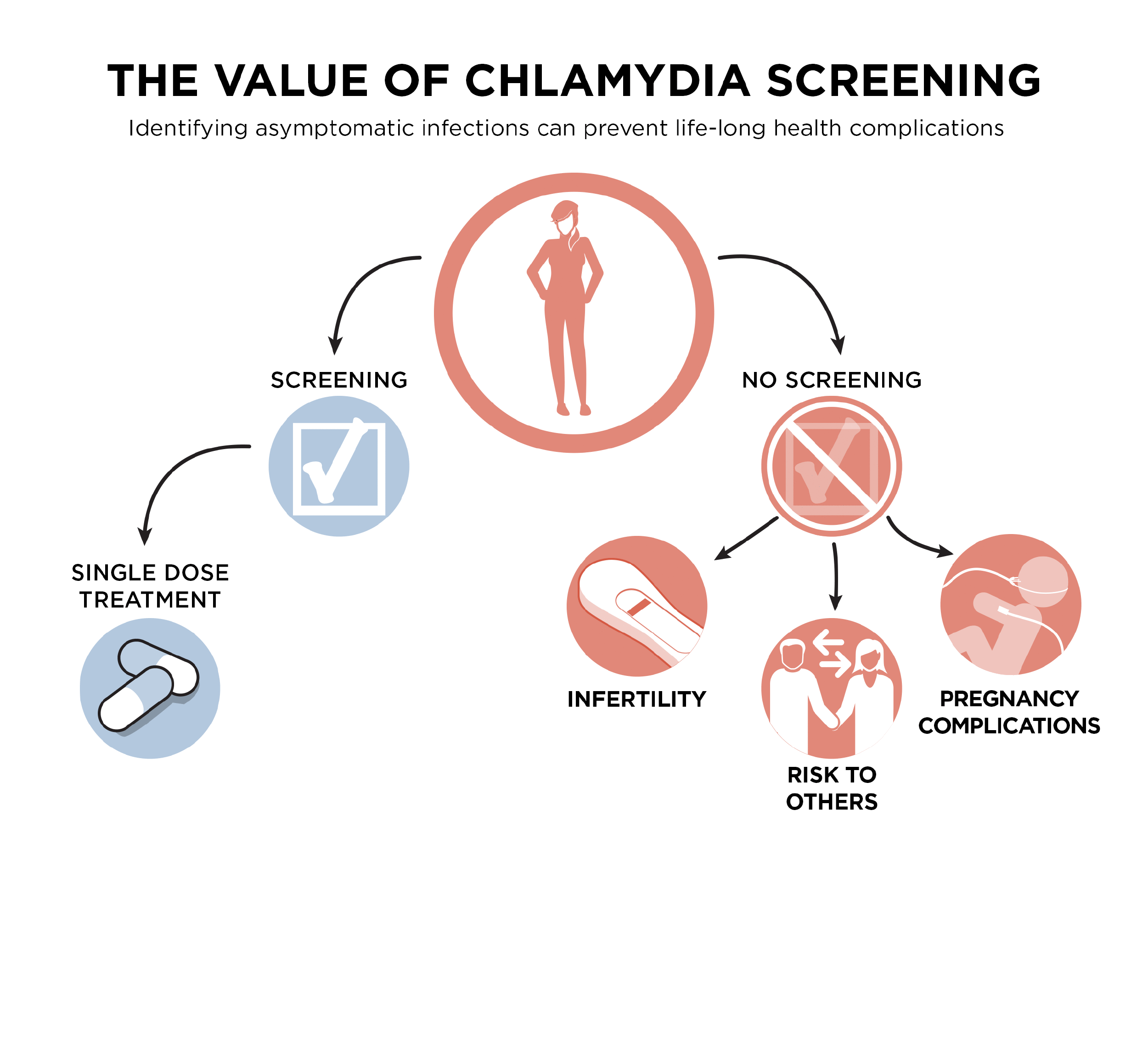 These common STDs are treatable with antibiotics. However, if left untreated the results can be devastating. These infections can further compromise one's health, especially women who may then be at higher risk for infertility, ectopic pregnancy, stillbirth and HIV infection.
The report notes that, indeed, women are being hit hardest by the country's STD epidemic. Nearly half of all chlamydia cases diagnosed in 2016 were in women.
The rise in STDs also had a severe impact on gay and bisexual men and men who have sex with men (MSM). The number of gonorrhea cases soared in MSM, and a majority of syphilis cases were diagnosed in those populations. Also, the report found that syphilis increased in women by 36 percent and among newborns by 28 percent.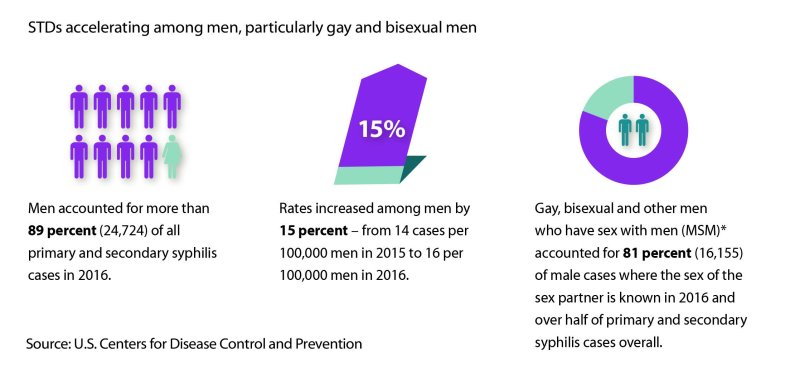 Syphilis in infants, known as congenital syphilis, is a serious, sometimes fatal condition. It can have lifelong consequences that include neurodevelopmental problems, severe anemia and bone deformity. In 2016, there were more than 600 cases of congenital syphilis, compared with 461 in 2014. In 2016 there were also 40 deaths in infants.
The CDC recommends that all people who are sexually active undergo routine screening for these all too common infections at least annually, and more frequently for those who have multiple sexual partners.
About the writer
Jessica Firger is a staff writer at Newsweek, where she covers all things health. She previously worked as a health editor at CBSnews.com and Everyday Health. Before taking on the medical beat, she was a stringer for the Wall Street Journal's metro section and was the lead on-the-ground reporter for the paper's coverage of Occupy Wall Street. Jessica has also written for the New York Times, Al Jazeera America, Salon, Elle and Marie Claire, among others. She's a native New Yorker.