Steak-umm Is Tweeting Some Pretty Brilliant Things — For a Frozen Meat Purveyor
Steak-umms are beef trimmings left over after a cow is slaughtered, which are chopped, emulsified, formed into a loaf, sliced, frozen and packaged for use in homemade Philly cheesesteaks and other steak sandwiches. Steak-umm also has a popular Twitter account, which had some advice to offer regarding the proliferation of misinformation "in times of uncertainty."
Here's the entire Steak-umm thread, which was the #6 top trending topic on Twitter on Tuesday.
The trending thread urges people not to look to either amateur reporting "outliers" or breaking mainstream news stories for useful information about the ongoing coronavirus pandemic, but instead to prioritize trust in information based on empirical data.
"We have to be careful in our media consumption," Steak-umm urges, decrying fringe conspiracy theories but also describing how mainstream consensus reporting has its own failure modes, including interpretive bias. Not to shabby for a frozen meat slurry.
"You can maintain independent, critical thinking toward institutions without dipping into fringe conspiracies that get jumpstarted by individual anecdotes being virally spread as data," Steak-umm said.
The trending thread ends with an acknowledgment of Steak-umm's own incentives as a "frozen meat brand," describing their call for seeking out accurate data as "peak irony" in light of the inherent misdirection found in advertising, which seeks to divert attention to a product and thereby drive sales. "But hey we live in a society so please make informed decisions to the best of your ability and don't let anecdotes dictate your worldview ok."
The thread ends with an appeal, urging people to donate to Feeding America, which supplies food and funds to food banks overburdened by the spike in demand, as millions lose their jobs during the ongoing coronavirus pandemic.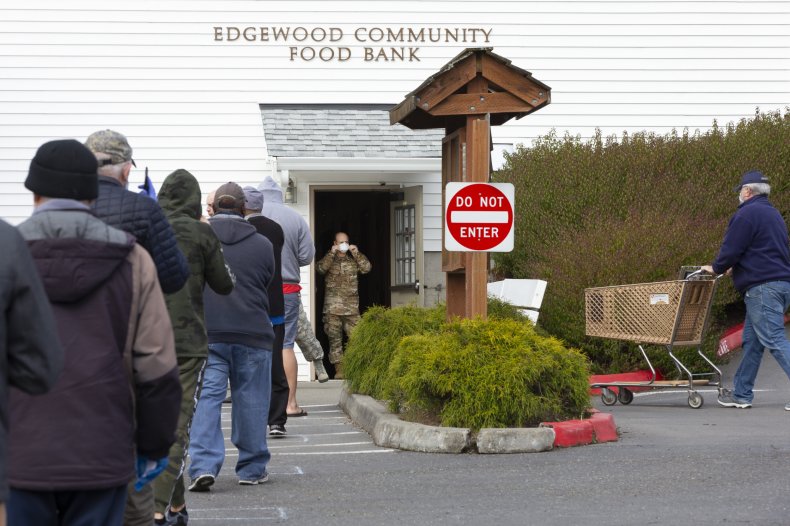 Rather than a bolt from the blue, the viral Steak-umm thread should be seen in the context of an increasingly popular social media branding strategy, which has seen brands like Wendy's and MoonPie build massive follower bases by doing anything but direct purchase appeals. Instead, brands have found social media success by acting like individuals would in Twitter's chaotic, combative dialogue: picking fights with other brands, making non sequitur jokes and flopping between ironic detachment and raw, revealing earnestness.
Steak-umm social media manager Nathan Allebach, the brand's social media manager, has taken this peculiar form of marketing further than most, often using the Steak-umm account as a platform for his thoughts on society, trusting that the contrast between thoughtful analysis and frozen meat branding will by itself generate attention.
This strategy has proven effective in the past, including in a 2018 viral thread decrying social isolation, burdensome student loan debt and the alienation brought on by a hollowed-out economy haunted by low wages, terrible jobs and the endless repackaging of childhood nostalgias into cynical products.
"What made the account successful initially was that we were really just breaking down the fourth wall a little bit further than a lot other brands," Allebach told Contently after the 2018 thread blew up. "We tried to make it as real and as close to a one-to-one human interaction as we could."
Ultimately, according to Allebach, "the mission is to generate community, make memes, and sell frozen beef sheets."