Steakhouse Waitress Gave Rush Limbaugh's Sizable Tips to Abortion Fund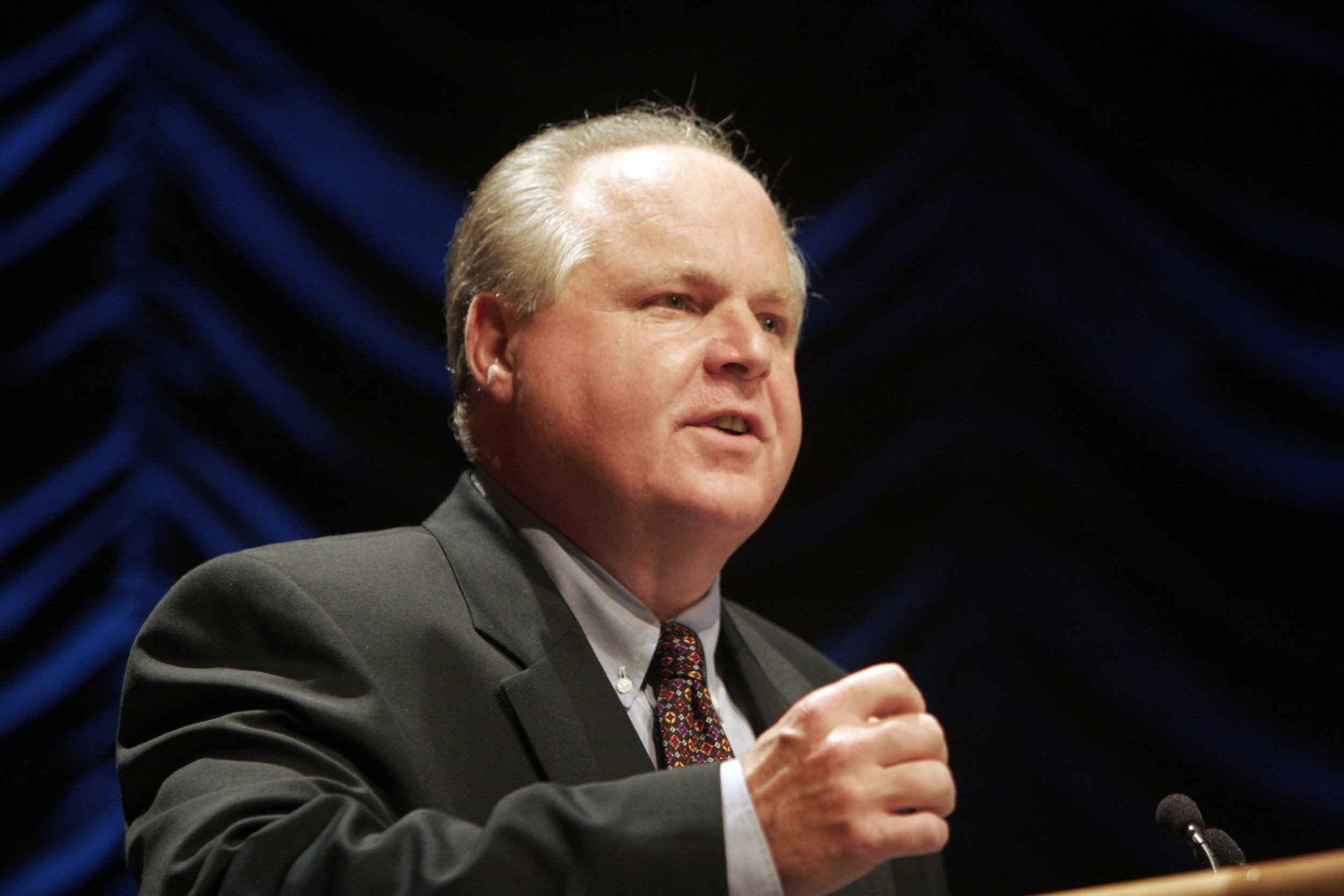 A few years ago, an abortion fund received a generous donation from conservative talk show bigwig Rush Limbaugh, but not exactly by his own volition. When novelist and former Texas Equal Access Fund executive director Merritt Tierce worked at an upscale Dallas steakhouse in her younger years, she reportedly donated the hefty tips she received from Limbaugh to help fund abortions for Texas women.
"It felt like laundering the money in a good way," she told The Dallas Morning News. "He's such an obvious target for any feminist or sane person. It was really bizarre to me that he gave me $2,000, and he's evil incarnate in some ways."
Limbaugh believes that abortion is "at the root of our cultural rot" and that "we need the taxes of 52 million people that don't exist."
Tierce told the paper that she waited on Limbaugh twice while working at high-end steakhouse Nick & Sam's. Both times he left her a $2,000 tip on a reasonable bill, once even leaving 20 $100 notes as a gratuity. Feeling uncomfortable with the "blood money," Merritt donated it to the TEA Fund. The fund provides care for women in low-income communities who can't afford to have abortions.
Fictionalized accounts of the wheeling and dealing Tierce saw while working at the upscale steakhouse appear in her debut novel, Love Me Back, which was released last week by Random House.