Stealing Sand Could Cost You $3,400 on the Italian Island of Sardinia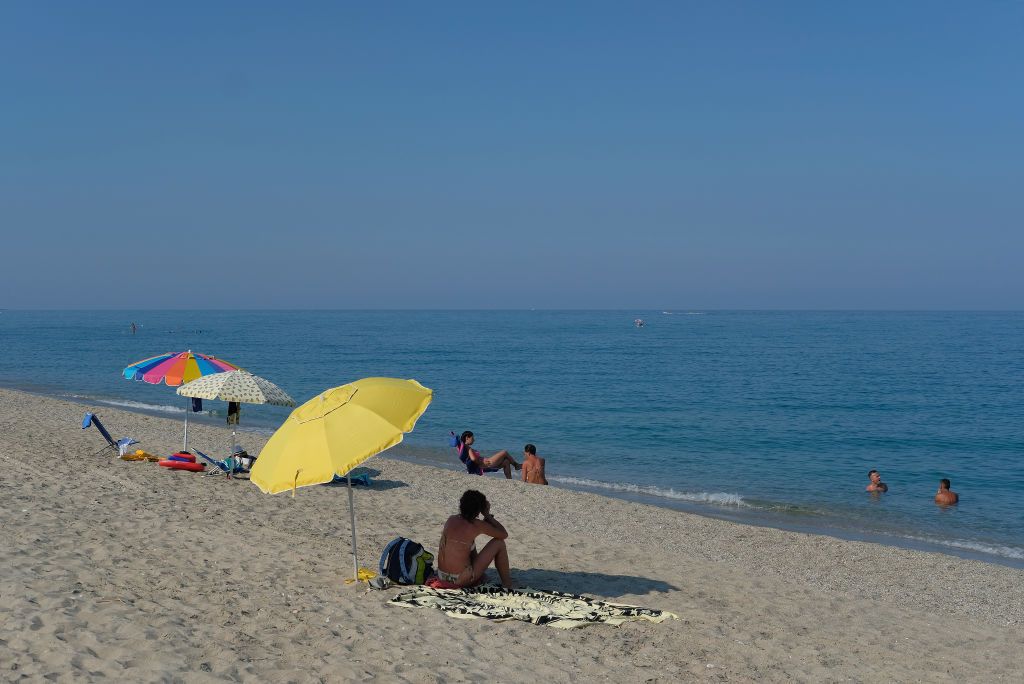 A tourist to Sardinia has been fined $1,176 for stealing sand from the Italian island's picturesque shoreline.
The unnamed 40-year-old British tourist was caught by Italian police with a plastic bottle full of sand from a beach near Olbia, located on the island's the northeast side, The Telegraph reported. Despite the hefty penalty, the tourist could have faced a fine nearly three times higher.
According to the British newspaper, fines for stealing sand, pebbles and shells from the popular tourist island can result in fines of up to €3,000 ($3,420). While some may think the price is high, local officials say that stealing the island's iconic colored sand has become so common that it poses an environment threat. Last year, about 5 imperial tons – that's 11,200 pounds – of sand were intercepted by authorities after tourists tried to take samples home in bottles and bags.
Signs have been posted around beaches, warning tourists against the practice, The Guardian reported. Local vigilantes have also begun patrolling tourist beaches in an effort to stop would-be thieves. Island residents also set up a Facebook page condemning such thefts
"With the excuse of acquiring a souvenir, each year tourists are taking from the island what nature took millions of years to create," the page points out.
The German embassy in Rome also issued a warning to tourists, highlighting the penalties stealing sand can incur.
"Sardinia has some of the most beautiful beaches in Italy, but taking sand, pebbles and shells constitutes a serious environmental problem. It is forbidden by law. You can be fined from €500 to €3,000," the embassy said via Facebook, according to The Telegraph . "Leave the sand where it should be," it added.
However, as The Guardian highlighted, some sand thieves feel guilty and eventually return what they stole. In 2016, a woman reportedly returned sand she'd taken 29 years previously from Budelli, an island off Sardinia that is known for its pink sand.
She included an apology note, which read, in part: "I read in some newspapers and heard on the TV what this sand is and how it is made. I understood how unique Sardinia is. I felt guilty."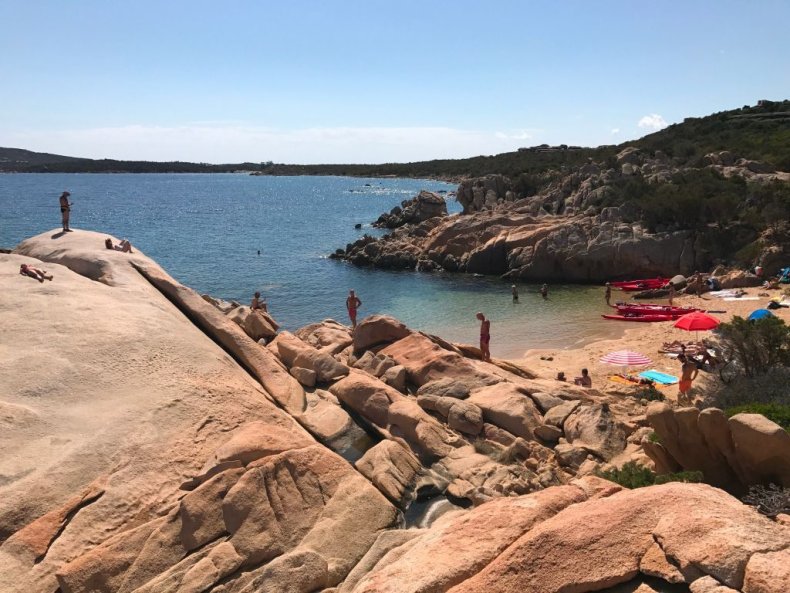 Elsewhere in the world, larger-scale thieves have been stealing sand in large quantities from beaches in the Caribbean and other parts of the world. Truckloads are often taken under the cover of darkness, destined to be used to create smooth surfaces for plastering and finishing, The Daily Express reported.
Such actions have led the World Wildlife Fund (WWF) to launch a campaign against the practice, using the slogan: "Beach thieves – taking sand is theft," according to The Telegraph .
In one high-profile incident of sand stealing, Oscar Munoz, the CEO of United Airlines was fined $24,000 for taking sand from a public beach in Florida to be used in the creation of protective dunes in front of his multi-million dollar home.
Munoz was initially accused of the theft in April, and agreed to the financial settlement last month.