Steam Eroge Crackdown: Adult Games in Limbo, Anti-Porn Lobby Group Claims 'Victory'
An anti-pornography lobby group based in the U.S. has claimed "victory" over Steam, the platform managed by Valve Corporation that lets users buy games, after the site threatened several adult-orientated visual novel titles with takedown for allegedly containing policy-breaking content.
In a story that gripped the gaming community over the weekend, Valve contacted a slew of niche but popular developers—including MangaGamer, Lupiesoft, and HunieDev—to warn that they would have to remove adult content in their games by the end of the month or be removed from the distribution website. The siege against mature puzzle/visual titles like HuniePop, Mutiny!! and Kindred Spirits on the Roof, which show cartoon nudity, was described by one dev as an "anime titty holocaust."
By Monday, three days after the warning emails were circulated, at least three developers said in Twitter updates that Valve had since rescinded the sudden threats. The games, according to notices, are now seemingly in the process of being of re-reviewed. "I should be clear this doesn't mean we're out of the woods," HunieDev wrote to its 43,000 followers. "It just means we have an interesting development."
Lupiesoft said that it was now looking for other platforms to host its software and that Valve should implement assurances to its policies, which outlaw porn but not nudity. "I think that after this week that perception has changed, and people have new respect for sexy/mature game/VN [visual novel] developers now," it tweeted. MangaGamer released a blog post explaining the issues. "We stand by our assertion then that content of the game is not pornographic, but an earnest and tasteful exploration of sexuality," it said. "We went to great pains to run the game's content by Valve representatives."
On Reddit, speculation grew about who was to blame. The internet's attention quickly turned to one U.S. lobby group: The National Center on Sexual Exploitation (NCoSE), formerly "Morality in Media." In a breathless statement published on May 18—titled "VICTORY"—it claimed responsibly for the threats and said they came following a "two-year campaign" it was involved in. Further murmurs surfaced that lobbyists had targeted PayPal, which has a strict no-porn policy, to place more pressure on Valve.
Dawn Hawkins, executive director of the non-profit organization, wrote: "We are grateful to Steam for taking a socially responsible stand against sexually exploitive videogames."
"Steam hosts approximately 35 million users who are children and teenagers, yet it also has hosted videogames that promote themes of sexual violence, exhibitionism, and rape, often depicting child-like characters in sexual scenes," Hawkins continued. "It's about time that the videogame community is responding to this #MeToo moment and is distancing itself from gamified sexual violence. We thank Steam for its decision and encourage other gaming sites and stores to follow their lead."
NCoSE did not respond to request for comment asking for evidence it had directly impacted the decision or a response to news Steam was planning to backtrack on plans to remove the games.
The Washington D.C.-headquartered lobby group has a history of aggressive campaigns against material it deems pornographic. It has launched petitions against the Fifty Shades of Grey series ("a story of sexual and domestic abuse"), the Game of Thrones TV show ("an amalgam of pornography, rape, prostitution, child abuse, sexual violence, sexual paraphilias, and wholesale carnage.") and Cosmopolitan ("a visually hypersexualized and verbally pornographic magazine.")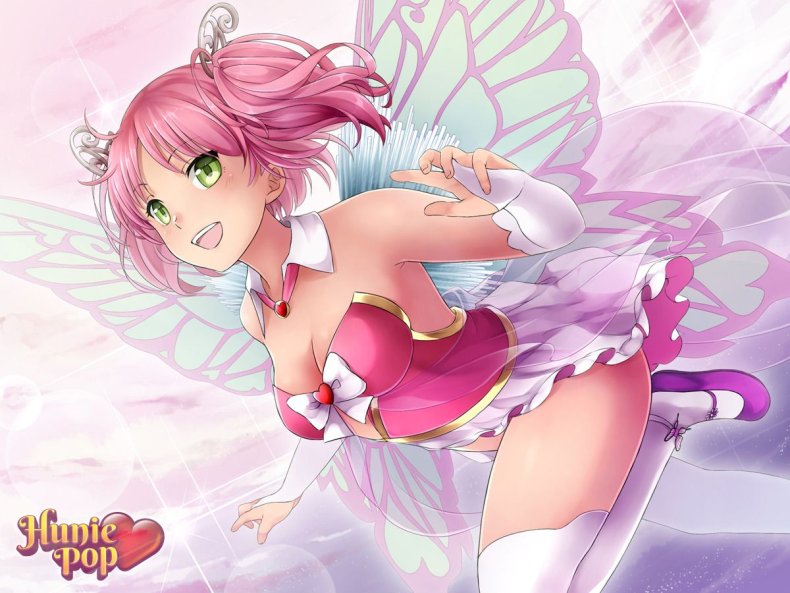 On its own website, NCoSE says its mission is "defending human dignity" but it claims to not be a faith group. An FAQ section is clear: its stance is absolute. It is firmly against all forms of pornography.
Despite claims of Jesus-free promotion, its board lists men and women with religious credentials. Spearheaded by former Department of Justice (DoJ) chief Patrick Trueman, the group maintains that it does not receive any funding from the U.S. government. Its budget for 2018 is reportedly $1.5 million.
In its prior iteration, it worked closely with faith groups, according to Christianity Daily.
It remains unclear to what extent it played a role in the Steam policy changes. In its statement, NCoSE claimed a grassroots campaign called the "Dirty Dozen List" had had an impact. The petition was set up, it says, to "name and shame the mainstream players in America that perpetuate sexual exploitation."
The 2018 Dirty Dozen list includes some of the most well-known firms in the world: Amazon, Comcast, HBO, Snapchat, Steam, Twitter, YouTube, Poster Boys, Roku, Ebsco, iBooks and Backpage,com. On a separate page on its website, NCoSE namechecks other popular video games as promoting "sexually coercive themes," including Mass Effect: Andromeda and The Witcher 3: Wild Hunt.
Valve did not respond to a request for comment.
Gaming press outlets have repeatedly reported about how content moderation on the platform has been inconsistent for years. Last year, Kotaku detailed the myriad issues faced by "sex comedy game" House Party that had been banished from Steam for porn content. In addition, PC Gamer previously highlighted how mainstream titles are often "given a pass" when it comes to 18+ adult material.
But impacted developers were met with support from internet commentators, including well-known gaming and YouTube personality Jim Sterling, who published a video on the subject on Saturday.
"I'll tell you, what I have a major problem with is Morality in Media changing its name to something that sounds legitimate and sympathetic while still just doing what they have always done which is lobbying and being, quite frankly, dishonest in its repeated attempts to turn the media into its own Judeo-Christian haven, or whatever bastardization of the belief system they tout," Sterling said. "The last I checked most Christians try and be honest but Morality in Media…are liars by trade," he alleged.