Steelers Accuse Patriots of Tampering With Headsets, Decide Not to File Complaint With NFL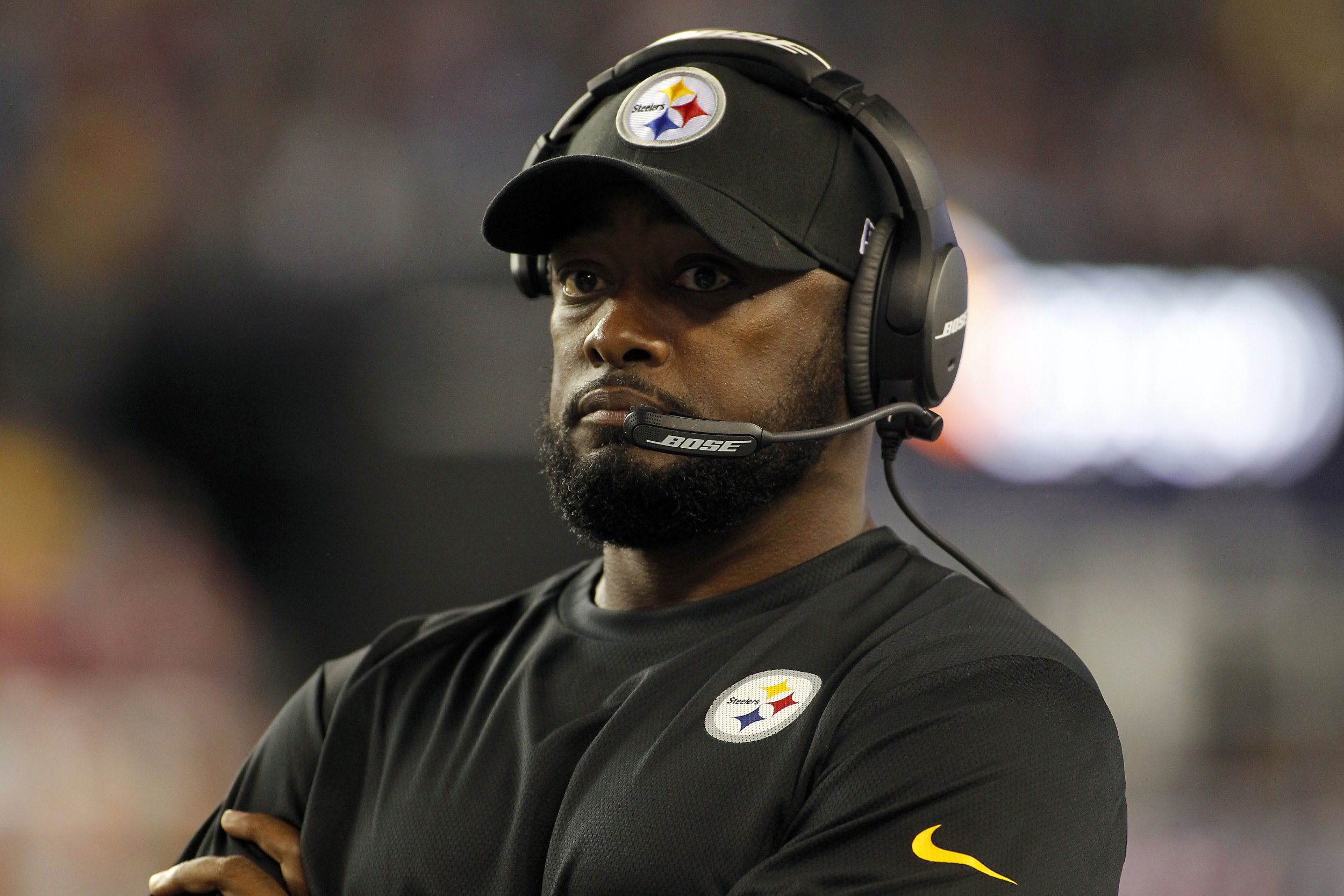 Update | When Tom Brady's four-game suspension was overturned by a federal judge, effectively putting an end to the NFL's seven-month-long #Deflategate controversy, we thought (we hoped) that the barrage of news stories about the Patriots' cheating practices would start to subside.
...But of course we're not that lucky.
After last night's 28-21 loss to the reigning Super Bowl champions, Steelers coach Mike Tomlin angrily implied to reporters that the Patriots tampered with his team's headset communication system.
"That's always the case," Tomlin said when asked about a report that his headset went out.
"Here?" the reporter asked.
"Yes," Tomlin replied, insinuating that this has long been an issue when his team visits Gillette Stadium.
Tomlin had said that the Steelers' coach-to-coach communication picked up a New England radio broadcast throughout the first half, and that as a result he was not able to speak with his staff. The Patriots say that their headsets were also not working properly, and the NFL has assumed responsibility for the issue. Their statement:
In the first quarter of tonight's game, the Pittsburgh coaches experienced interference in their headset caused by a stadium power infrastructure issue, which was exacerbated by the inclement weather. The coaches' communications equipment, including the headsets, is provided by the NFL for both clubs' use on game day. Once the power issue was addressed, the equipment functioned properly with no additional issues.
This isn't enough to satisfy the Steelers apparently, who also said via a game report on the team's website that when NFL officials were on the Patriots sideline, the headsets functioned properly, but as soon as the officials left, the radio broadcast returned. This sounds pretty insidious.
Though, as Yahoo! Sports reported, the Steelers initially said it would file a formal complain against the Patriots, according to ESPN, Steelers spokesman Bill Lauten said in a statement that the team would not file after all. "We have provided information to NFL representatives regarding issues that occurred Thursday night at Gillette Stadium with our coach-to-coach headset communications system," Lauten said, according to ESPN. "The problem was addressed during the game and we did not have further problems in the second half. We did not file a formal complaint, nor do we plan to do so."​
Accusations of headset-tampering are nothing new to the Patriots, but it's hard to believe that they'd be so bold as to continue manipulating the communication of visiting teams after such an arduous offseason of dealing with cheating accusations. Then again, maybe it isn't so hard to believe. If Spygate and Deflategate have taught us anything, it's never to put anything past Bill Belichick. At this point, nothing would surprise us.
Update: This post has been updated to reflect that the Steelers decided to no longer file an official complaint against the Patriots to the league, according to a statement from Steelers spokesman Bill Lauten.