Steelers Fan Paints Swastika on Team Flag Because NFL Protests During the Anthem Angered Him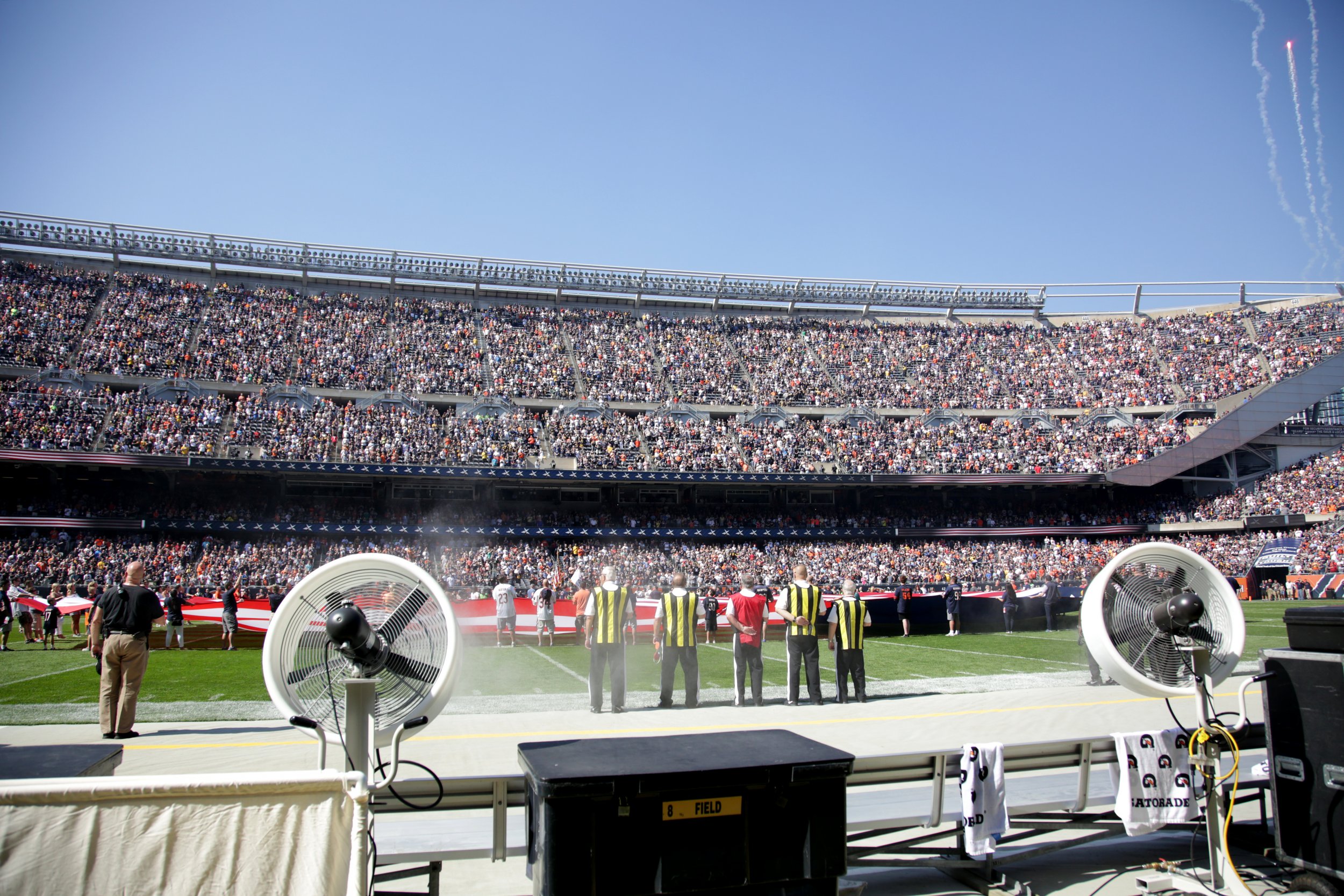 A Pennsylvania man angry over the Pittsburgh Steelers' decision to stay in their locker room last Sunday responded by painting a swastika on a team flag.
Military veteran Anton Uhl of West Deer told local media it was disrespectful for the Steelers to sit out the anthem amid widespread protests in the NFL against the oppression of African-Americans. For some reason, he decided the best move from there was to paint the Nazi symbol on a flag outside his home. Neighbors called the media because, well, their neighbor had a Nazi flag outside his home.
"I'm upset [franchise owners] the Rooneys didn't want to participate in the national anthem, so to me they're anti-American," Uhl told WPXI in Pittsburgh, claiming his action was not driven by anti-Semitism.
The WPXI newscast reported that while neighbors were upset, they understood Uhl had the right to put up the flag. Uhl said he felt the players should have the right to demonstrate but not on an NFL field while working for team owners.
"If they want to demonstrate, they have every right to do that. Out of uniform in a public forum, not in a uniform representing the Rooneys," Uhl told the news station. "My choice, I find it was upsetting not to have patriotic participation."
The Steelers have drawn anger from both sides of the debate surrounding the NFL protests, which were started last year by quarterback Colin Kaepernick and brought back into the national conversation by President Donald Trump (who said any player who kneeled during the anthem was a "son of bitch" who should be fired). The president has kept the controversy going, tweeting about it this week with statements like "The NFL has all sorts of rules and regulations. The only way out for them is to set a rule that you can't kneel during our National Anthem!"
The Steelers didn't really participate in the protests and tried to avoid the issue by staying in the locker room during the anthem (as opposed to other teams that sat in the locker room in protest).
"We're not going to be divided by anything said by anyone," Pittsburgh coach Mike Tomlin said last Sunday. "Whatever we do, we're going to do 100 percent, we're going to do together. We're not going to let divisive times or divisive individuals affect our agenda.
"This collection of men, we're chasing something here in 2017," he continued. And we're not going to play politics. We're football players, we're football coaches. We're not participating in the anthem today, not to be disrespectful to the anthem but to remove ourselves from this circumstance. People shouldn't have to choose."
Eventually, Uhl said—kind of—that his Nazi flag was wrong. But he quickly got angry at NFL players again.
"I want to tell your viewers that I was wrong in placing a swastika on the Steelers' flag. The flag has been removed," he told WPXI in a statement. "I'm not apologizing, but should not have singled out just the Steelers. The swastika, a symbol of hate, should be worn by all the NFL players who do not stand for our nation's flag and anthem. If the players and owners want to demonstrate against President Trump and the disparity against races, then they should unite in uniform and march on Washington."