Steelers Squander Another Game, Dropping Third Straight After 11-0 Start
The Pittsburgh Steelers this year, at one time, looked like they were the best team in the National Football League. An 11-0 start had people talking about them possibly running the table to an undefeated record. Now, it looks like they don't even want to be in the playoffs.
The Steelers lost on Monday night, 27-17, to a Cincinnati Bengals team without their starting quarterback and not much to play for now this season, other than pride. The Bengals were a 14 ½-point underdog, even at home.
Pittsburgh (11-3) is now just one game ahead of the Cleveland Browns (10-4) in the AFC North with just two games remaining for each team. Furthermore, the Steelers fell into the No. 3 spot in the AFC playoff standings behind the Buffalo Bills (11-3), who beat the Steelers just last week and own the head-to-head advantage.
Cincinnati (3-10-1) won its first game since losing starting quarterback Joe Burrow to a season-ending knee injury a few weeks ago.
The Bengals started second-year pro Ryan Finley at quarterback on Monday. Finley's statline wasn't sparkling at 89 passing yards and a touchdown on 54 percent completions, but his defense did a superb job of keeping Pittsburgh's offense out of the end zone.
The Action Network stated that Cincinnati's upset win (by point spread) was the biggest upset on Monday Night Football since 1978.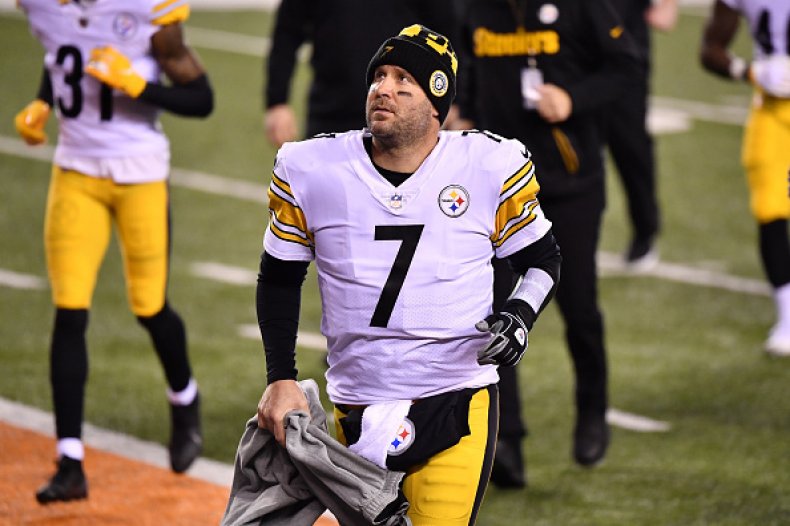 The Steelers began the season 11-0 and looked to run away with their division, and perhaps sow up the top seed in the conference. But they lost at home to the Washington Football Team, 23-17, in a COVID-delayed game. The Steelers followed that up with a 26-15 loss at Buffalo last Sunday night (12/13).
Cincinnati controlled Monday night's game from the start, working a 17-0 lead into halftime. Pittsburgh got a touchdown and field goal in the third quarter to make it a seven-point game, but Cincinnati extended its lead on a 23-yard rushing touchdown by Finley. Pittsburgh cut the lead to 24-17, but Cincinnati's Austin Seibert booted a 33-yard field goal with 16 seconds remaining to seal the game.
The road does not get easier for Pittsburgh, which will host the Indianapolis Colts (10-4) this Sunday before traveling to Cleveland on the last Sunday (1/3/21) of regular season.
The Steelers have already clinched a playoff spot. Now, it's up to them on whether they will play a home game as a division champion or on the road as a wild card team.
Pittsburgh quarterback Ben Roethlisberger completed just 20-of-38 passes Monday night for 170 yards and a touchdown. He had one interception, and another late pass that was dropped by a Bengals defender.