Steelers WR Antonio Brown Faces Lawsuit for Almost Hitting Toddler After Throwing Furniture off Balcony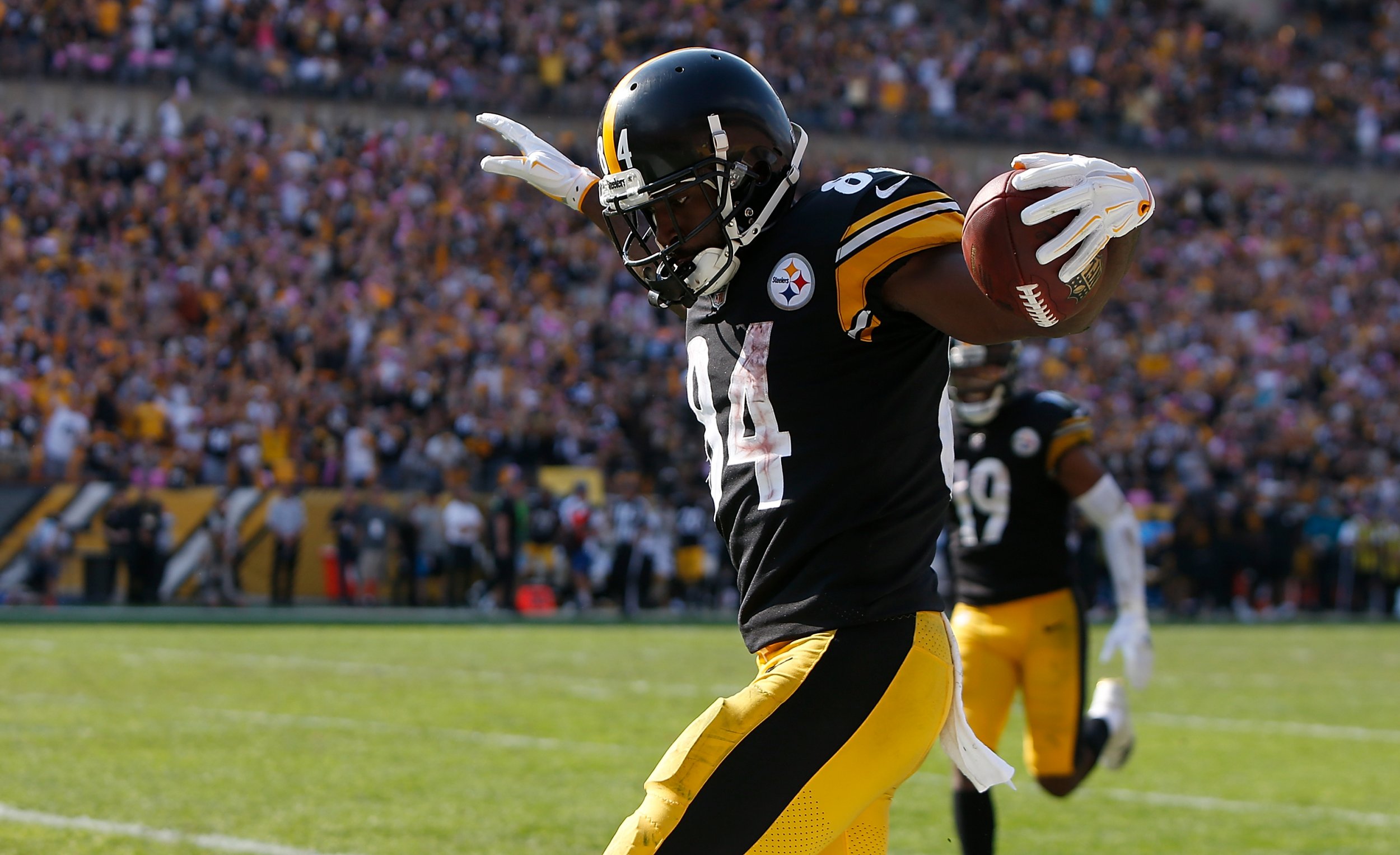 Pittsburgh Steelers wide receiver Antonio Brown is facing a lawsuit after allegedly throwing furniture out of an apartment building and almost hitting a toddler on the ground.
According to court papers seen by CBS-affiliated KDKA-TV, the 30-year-old reportedly launched furniture from the 14th story balcony of an apartment building in April. The lawsuit claims a number of pieces of furniture, including an ottoman and two very large vases landed on the ground, just missing a 22-month-old child and his grandfather.
The papers add the furniture flying off the balcony is clearly visible in a surveillance video recorded on the premises.
Police were subsequently called to the scene and Brown was said to be "extremely agitated, acting aggressively, and yelling at security personnel" when they arrived.
The Steelers wide receiver, who is yet to comment on the revelations, has until October 11 to respond to the lawsuit.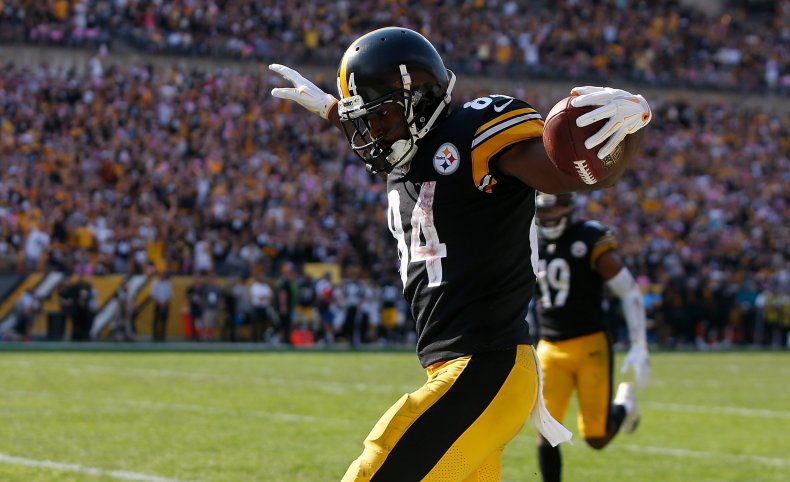 The suit comes at the end of a tumultuous couple of weeks for Brown, who has endured a difficult start to the season.
The sixth-round pick of the 2010 draft has hauled in 35 receptions out of 66 targets for 373 receiving yards and five touchdowns in the first five games of the season.
At 10.7, however, his average yards per reception are considerably lower than the 13.4 he has averaged since arriving at the NFL in 2010.
Last month, the six-time Pro Bowler suggested his subdued start to the campaign was not down to him but to the Steelers' reluctance to use him as their main receiver.
That came only a week after he had challenged Pittsburgh to trade him in response to criticism over his offensive impact this season.
Ryan Scarpino, who worked on the Steelers' public relations team between 2010 and 2017, lit the fuse when he suggested Brown could count himself lucky for playing alongside Ben Roethlisberger.
In a scathing tweet, Scarpino suggested Brown would not have produced the figures he has recorded since arriving in the NFL had he not been playing alongside such a talented quarterback.
"AB needs to thank his lucky stars, because he was drafted by a team that had Ben," he argued. "And Ben got AB paid. You know darn well he wouldn't put up those numbers for other teams."
Brown's response did not take long. "Trade me [and] let's find out," he replied.
On Sunday, Brown had a season-high two touchdowns and hauled in six of 13 targets for 101 yards as Pittsburgh broke a two-game losing streak by beating the Atlanta Falcons 41-17 on home turf.