How Do You Pronounce Stefanos Tsitsipas? The Greek Player Made Headlines at French Open
Stefanos Tsitsipas made headlines around the world today after a close match with the top-rated tennis player in the world, Novak Djokovic, in the French Open semi-finals. But before he becomes a household name here in America, many people will likely have to learn how to say his name.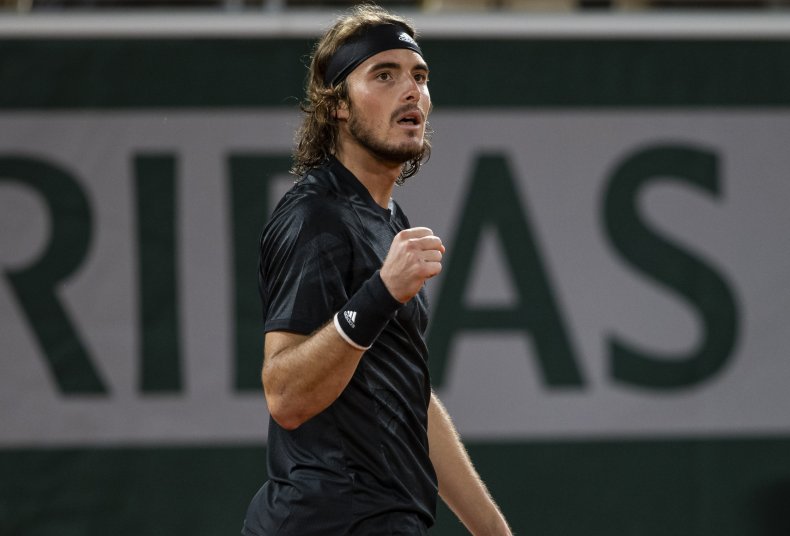 Saying as much sounds a bit silly when you consider we're talking about the youngest player--at 22 years of age--ranked in the top 10 by the Association of Tennis Professionals and has a career-high ranking of No. 5 in the world, which makes him the highest-ranked Greek player in professional tennis history. While Europeans likely have less trouble working their way through all those consonants seemingly out of place next to one another, American ears (and eyes) simply are not accustomed to Greek names for the most part.
But given that Tsitsipas just forced the 17-time Grand Slam champion Djokovic into a decider before going down 6-3, 6-2, 5-7, 4-6, 6-1 after almost four hours, American fans better learn the name quickly. The emerging Greek star was also playing in just his second Grand Slam semi-final, having reached the last four of the 2019 Australian Open, so his star is on the rirse.
Plus, remember there was a time when Djokovic seemed like an unusual and unwieldy name as well.
First, let's listening to Tsitsipas pronounce his name:
Okay, so maybe that wasn't the most helpful video for you. After all, the fellow is going to say his own name fast and with more authority than anyone else.
Let's walk through it slowly. Let's begin with his first name. While many people will feel daunted by, it's important not to take pronouncing "Stefanos" for granted, because it's not quite as easy as it seems. For Stefanos, put the accent on the "fa," which may not be the most intuitive way people would approach the name. So, it's SteFAnos. For the more trying last name Tsitsipas, the beginning is t͡si in the International Phonetic Alphabet--think of the "ts" as the end of cats with an "i" added, then repeated, before adding a "pass" with a long "a" at the end. There is so little emphasis on the "t's" that they are pretty much obsolete. Really, you can probably get by with saying "sit-see-pahss" around most Americans with them never knowing the better.
But if you want to be as correct as possible, try practicing along to this slower version:
Or try this slowed-down version with a female voice:
Really, it's one of those names that takes some practice, but soon you'll find yourself walking around your house saying it aloud to no one in particular.