Winter Storm Stella: What People Are Listening to While Hiding From the Snow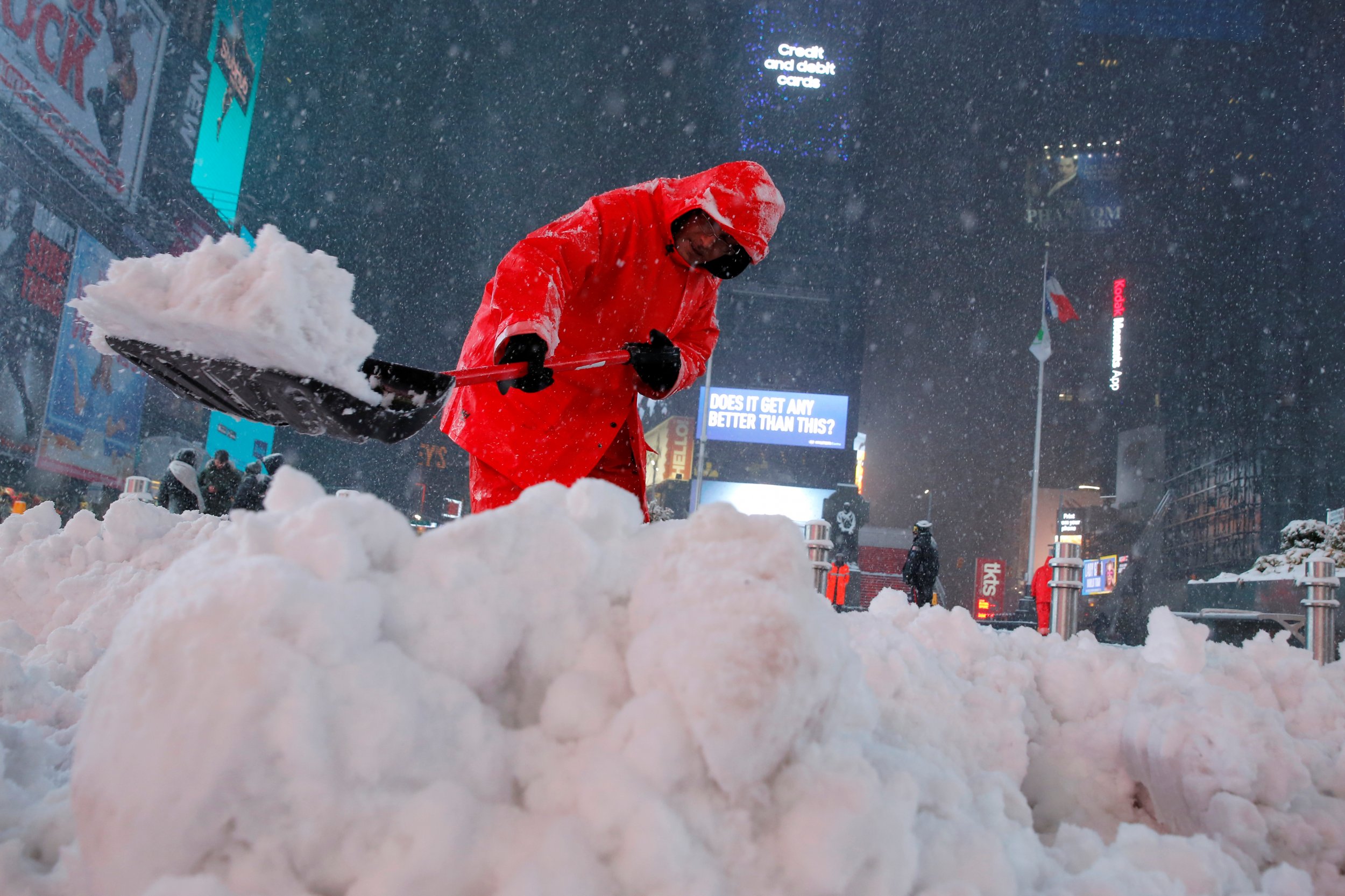 As winter storm Stella sends wind gusts and snow slamming against their windows throughout the day, many people living in the Northeast will likely turn to Spotify for some light relief.
But what are people sequestered from the storm listening to?
Spotify teamed up with AccuWeather last month to launch Climatune, which detects what users are listening to based on the weather outside. Boston, currently experiencing light snow, is listening to Beyoncé's "Crazy in Love (Remix)" and "Creep" by Radiohead. Danish group Lukas Graham is also proving popular, with songs "7 Years" and "Mama Said" in the playlist. You can check out the rest of the playlist here.
Related: Spotify streams White Denim song in rainy areas only
Boston could get up to a foot of snow, while parts of western Massachusetts are forecast to receive as much as 24 inches.
Tuesday's storm, named Stella, is affecting up to 18 million people across the Northeast, who have been put under a blizzard warning. Thousands of flights were canceled on Tuesday as snow blankets the region, and wind gusts of up to 60 miles per hour make it very hard to be outside. A blizzard warning is in effect for parts of New Hampshire, Pennsylvania, Vermont and New York's Hudson Valley.
New York City's weather watch was downgraded on Tuesday morning. Initially fearing up to 18 inches of snow, the city is now forecast to receive around 8 inches.
On Monday, Spotify streamed its first song triggered by the weather. "No Nee Ta Slode Ahn" by Austin-based rock group White Denim plays only in parts of the U.S. where it's raining. The Northeast can forget about hearing that song today.