Stella Immanuel Doubles Down Amid Storm Over Trump Tweet, 'Demons' Comments
A doctor commended by President Donald Trump doubled down on her unsubstantiated claim that COVID-19 had a known cure on Tuesday after her remarks sparked a backlash and social media takedown actions.
Dr. Stella Immanuel said in a viral video shared by Trump and his eldest son that the malaria drug hydroxychloroquine was a "cure for COVID," prompting several social media platforms to remove copies of the video for violating their misinformation policies.
It was also first revealed by The Daily Beast yesterday that the physician previously claimed that alien DNA was used in medicine, and that some gynecological problems were the result of sex with demons.
Responding to media coverage of her remarks, Immanuel tweeted on Tuesday night: "Woah CNN, MSNBC etc are doing free commercials on our deliverance ministry. Fire Power is main stream.
"Thank you CNN and let me know when y'all need some of them demons cast out of you. I will gladly oblige. You will feel a lot better. Keep up the good work."
In an earlier post, Immanuel told Facebook that their servers would "be down in Jesus' name" if they did not restore her allegedly deleted profile page. At the time of writing, her account still appears to be online and active.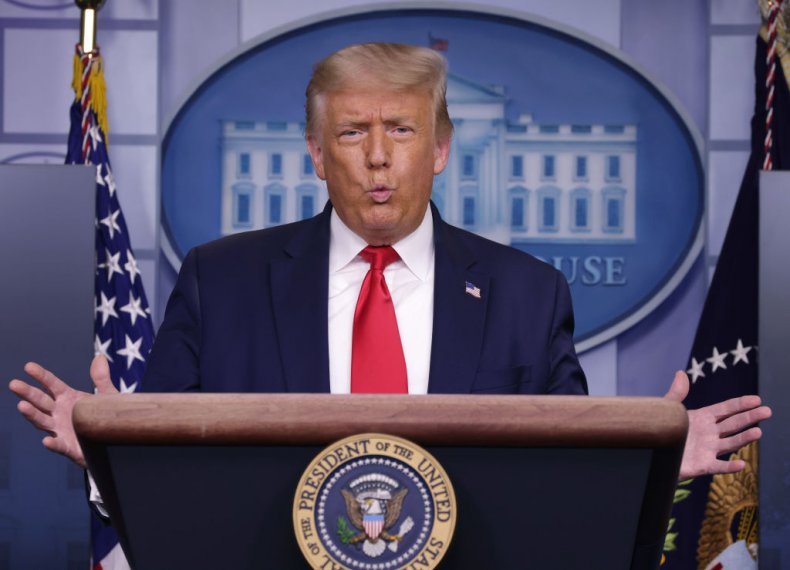 Speaking outside the Supreme Court yesterday, Immanuel also repeated her unsubstantiated claim that there was a known cure for COVID-19 in a statement to cameras.
"America, you don't need to be afraid. COVID has a cure. You don't need to be afraid. COVID has prevention," she said. "If they put everybody on hydroxychloroquine now, for those with early disease, early disease, and those that want to get prevention, I'm telling you it will stop COVID in its tracks in 30 days."
The World Health Organization and Centers for Disease Control and Prevention have both refuted the claim that the malaria drug or any other medicine is a known COVID-19 cure as trials are still ongoing.
"While several drug trials are ongoing, there is currently no proof that hydroxychloroquine or any other drug can cure or prevent COVID-19. The misuse of hydroxychloroquine can cause serious side effects and illness and even lead to death," the WHO warns.
A number of studies on the drug's effectiveness in dealing with the coronavirus have also indicated it has little or no beneficial impact on COVID-19 patients.
Newsweek has attempted to contact Immanuel through her Fire Power Ministries service. This article will be updated with any response.
Appearing at a White House press briefing on Tuesday, Trump defended Immanuel after he was asked why he had retweeted the video of the doctor making her initial claim.
"I thought she was very impressive in the sense that from where she came, I don't know which country she comes from, but she's said that she's had tremendous success with hundreds of patients," the president said. "And I thought her voice was an important voice, but I know nothing about her."
The graphic below, provided by Statista, shows the number of COVID-19 vaccine candidates by developmental phase as of July 28, 2020.