Stem Cell Transplant for Multiple Sclerosis May Revolutionize Care for One Million Americans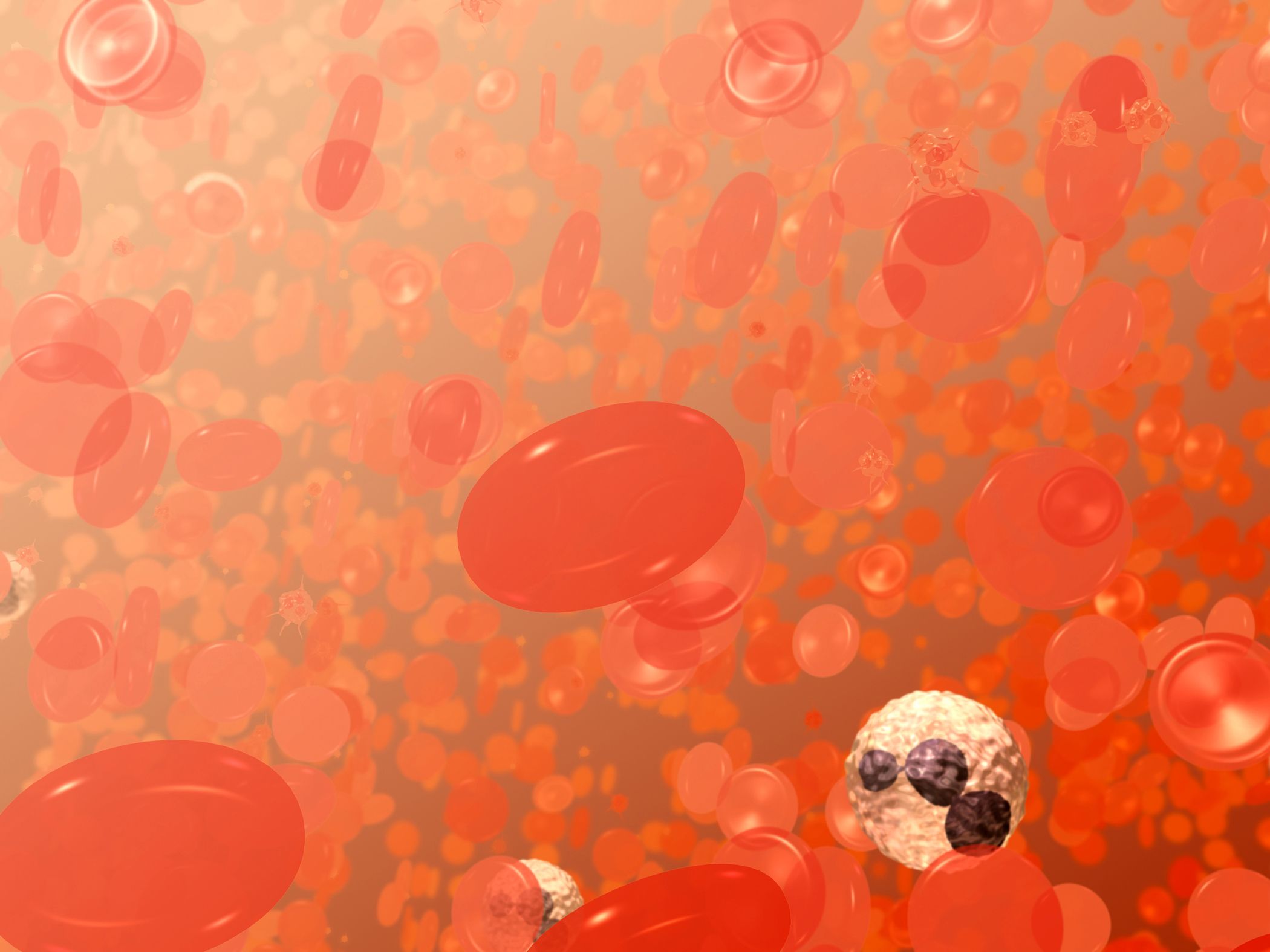 Updated | People with multiple sclerosis may be able to "reset" their immune system and potentially reverse their symptoms with an infusion of blood-based stem cells.
The finding is based on a randomized clinical trial with 110 patients who'd been diagnosed with relapsing-remitting multiple sclerosis. According to the data, stem cell transplant may be an effective treatment for multiple sclerosis (MS).
The study built on work by Dr. Richard Burt, a stem cell specialist at Northwestern University's Feinberg School of Medicine, from 2015, the investigation focused on immune cells as a treatment for the illness. The new, highly anticipated data (which have not yet been published or reviewed by experts in the field) were presented on Sunday at the European Society for Bone and Marrow Transplantation in Portugal.
Stopping an Immune System Attack
The object of the intervention was to stop "the immune attack on the brain," said Burt, who led the new study, too. Stem cells from a person's own blood were collected 10 days after they started a drug regimen and then reinjected.
The study compared the stem cell transplant with the best available drug therapy for each patient, as determined by a neurologist. The design kept the neurologists evaluating the data in the dark about which patients received a transplant or an approved standard drug regimen.
The main goal of the trial was to see whether the transplant worsened neurological symptoms. According to the abstract of Burt's presentation, about 60 percent of the patients who received drug therapy experienced a decline as measured by neurologists on standardized scales; by comparison, only six percent of patients who received the transplant progressed similarly.
Although further details were not provided in the presentation, Burt said that other measurements also favored the stem cell group. "In every outcome parameter we looked at, transplant was superior," he told Newsweek. (Detailed results haven't been made available yet, he said.) Burt did, however, stop short of calling the new treatment a cure. "In terms of whether we're reversing disability or slowing progression," he said, "I'll have to let you wait for that data."
A "Game Changer" for Multiple Sclerosis
John Snowden, the director of blood and bone marrow transplantation at the Royal Hallamshire Hospital in Sheffield, who was also involved in the trial, told the BBC that he was "thrilled with the results," calling them "a game changer for patients with drug resistant and disabling multiple sclerosis."
About one million Americans are living with MS today, according to the National MS Society. Patients are typically treated with immunosuppresants like interferon. But these treatments often have harsh side effects, including an increased vulnerability to infections. And the drugs can be expensive; patients diagnosed with MS may pay more than $47,000 per year, according to Burt's 2015 paper. As of 2018, the median cost for a year's supply of MS drugs is $80,000, the society noted.
Stem cell treatments can have serious side effects, too. In 2016, Burt received a warning letter from the Food and Drug Administration stating that he had not reported deaths of people who had participated in a clinical trial promptly enough. It's not clear from the FDA warning if the patients had MS; however, the locations outside of the U.S. match those of Burt's collaborators. The violations were deemed to be addressed in late 2016. And the treatment isn't perfect; many people treated with stem cell transplantation in the new study continued to show signs of disability.
Many in the MS community believe this kind of therapy might be most useful for people who haven't seen much improvement from drugs alone, said Bruce Bebo, the executive vice president of research at the National MS Society.
But until now, said Bebo, rigorous clinical trials of this kind of treatment for MS had been missing "I'm excited," he said. "We've been anticipating the results from this trial for quite a while."
Cost of Care
The cost of the transplant was reported as about £30,000 (US $42,000) by the BBC. Burt declined to comment further on exact dollar figures, but said he expected the transplant would be a more cost-effective treatment than drugs after 18 months, he noted a formal cost analysis hasn't yet been done. He and his colleagues will also be following participants for several more years to see how they do.
Whether or not these improvements results are durable is a question that will be answered in a forthcoming paper, Burt said, adding that he hoped the study would be published by this summer.
This article has been updated to add information about the median price of a year's supply of drugs in 2018.