The STEM Gender Gap: Science Job Ads Disproportionately Seen by Men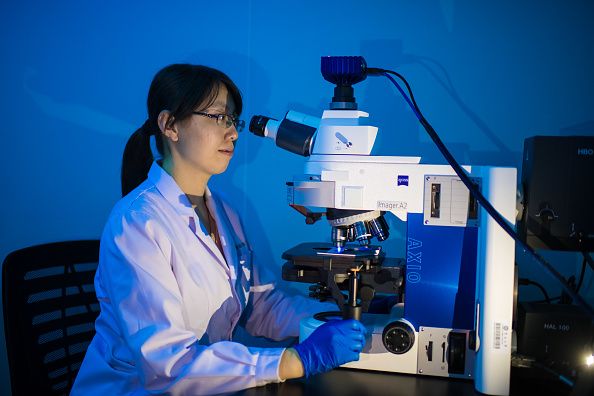 Science job ads are disproportionately seen by men, raising questions about how that disparity may add to the gender gap in science professions.
Women are more expensive to reach because they typically make more purchasing decisions than men do, so marketing algorithms recognize this greater purchasing ability and set higher prices for their views, according to research from Massachusetts Institute of Technology (MIT).
This means that fewer women are seeing the advertising for science related jobs, even though it's illegal to target jobs to one gender, Scientific American reported.
"The problem we identify would apply to any category of advertising product or service—for example, housing, insurance, shoes, health care, jobs in banking. It affects STEM ads…but the economics driving the phenomenon are global—female eyeballs are more expensive and a cost-minimizing algorithm will choose not to show ads to them," said MIT economist Catherine Tucker.
Tucker partnered with London Business School marketing professor Anja Lambrecht to conduct an experiment to see if there was any bias in the algorithm.
They designed a gender-neutral STEM career ad and paid to run it on Facebook, Instagram and Twitter as well as through Google's network for distributing ads across different sites.
The platform's ad algorithms optimized the advertisement so that the most people would see it. This resulted in 20 percent more male viewers than female viewers. The findings will be published in Management Science. After the experiment, Tucker testified about her research in front of a congressional panel last fall.
The researchers' findings were not limited to the U.S. Facebook ran the advertisement across 191 countries. The cost of showing women the ad was just a faction of a cent higher than the cost of male views, but this can compound over time, Tucker said.
When the researchers ran $181 worth of advertising on Google, they were willing to up to 50 cents per click. They found that female views cost a penny more than male views.
On Twitter the ad cost $31 to get about 52,000 views for men but roughly $46 to get 66,000 for women. On Instagram it cost $1.74 to get a female viewer on the ad but only 95 cents to get a man to see the ad.
The results cannot be explained by women's' lack of interest science and technology professions.
When women did see the ad, they were actually more likely than men to click on it, the research found.