Step-Father Wanting to Charge 8-Year-Old Child Rent Has Internet Stunned
The internet has been left stunned after a stepfather wanted to charge an 8-year-old child for rent in a post going viral.
Published to Reddit's popular r/AmITheA**hole forum, a man under the anonymous username u/Cantlosemyemployment shared his story in order to receive opinions of the "AITA" community. The viral post has over 3,000 upvotes and 2,000 comments.
The original poster began his post by explaining that he has an 8-year-old stepson that receives a weekly allowance. The child's usual duties include helping with dishes, cleaning his room and being overall tidy. At the end of the week, he receives $25 which adds up to $100 a month.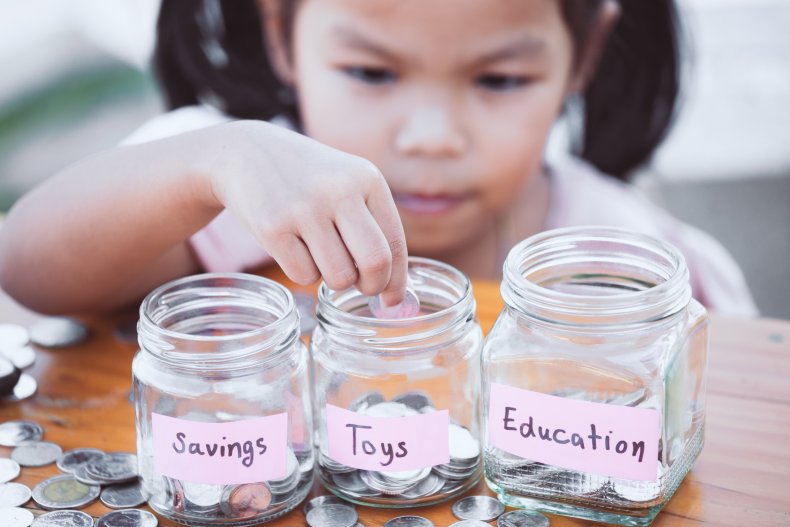 The OP explained his idea to help his son with money management as it is important to him, "I want to charge the boy $20 a month for living expenses. Leaving him $80. His mother thinks there's something wrong with that and he's young, so his money should be his. I have not thought about consequences if he can't pay the 'rent'. There likely wouldn't be any."
In many edits to his post, he admitted that he was in the wrong and will no longer be charging the child for rent.
"I love my son, he's been in my life for 6 years. We have a great relationship and I just want to see him grow to be better than I ever could be," he ended the post.
In a comment made to Newsweek, u/Cantlosemyemployment said that context can definitely be missing when it comes to the Redditors' responses, "I'm disappointed in those who are seeking to find out what my identity is, where I live, who I work for, and so on. There have been numerous unfounded CPS threats directly to my inbox. I do not believe this is coming from a place of care for my child.
"With that said, I've also received a numerous amount of replies that are genuinely informative and helpful for parents," he continued.
In regards to teaching his son about money management, the OP said his son likes to put money away in a "small personal chest."
"Most recently, he's secured himself a PS5. There's been great ideas about setting up a 'shop' so what I intend to do this weekend is get a movie he's excited about and set up a 'theater stand'. He and his mom will receive Monopoly money and purchase goods with those transactions such as popcorn and drinks. It'll be a good start," he said.
Newsweek has published several articles involving family conflicts including a father who was slammed for excluding his stepson from "bonding" trips with his biological kids, an "idiot" stepfather for attending his stepdaughter's birthday party, and how a father was praised for making his stepson walk because he harassed a woman.
How to teach children about money management
When teaching a young child about money, it is best to start with physical currency, according to Intuit.com, putting coins or dollars in a jar or piggy bank can start off a child's basic learning of money management. As a child gets older, parents can begin discussing the purpose of a bank and consider setting up a savings account for them so they can put their money away. As they mature, parents can give their children bigger chores around the house to earn more money.
When they are old enough, parents should encourage their children to find jobs to make extra money. These typical jobs could include babysitting, setting up garage sales, yard work in the summer and shoveling driveways in the winter, pet sitting/dog walking and tutoring.
Redditor responses
"[You're the a**hole], [laughing my f**king a** off] you teach kids money management by having them save up for bikes and game systems, not by charging them rent you weirdo," u/sunfloweries exclaimed, receiving the top comment with over 19,000 upvotes.
"[You're the a**hole] for charging 'rent', however, having him put that money into a savings account - where he could see it grow - would be a better lesson. And $25 a week? At 8? Lucky kid," u/Adorable_Accident440 wrote.
U/PaganCHICK720 commented, "[You're the a**hole]. This is completely inappropriate for an 8 year old. If you want to teach him the value of money and saving, continue paying him for his chores and teach him how to save and budget for things he might want. Show him how to save a percentage of his allowance and track it. There are so many more age appropriate ways to teach your child how to manage their money."
"[You're the a**hole], he's way too young. He will live as an adult WAY longer than he does as a child. Let him be a child as long as he can so that he CAN appropriately progress thru the stages of his life. It's a good lesson, when he's 14," u/MajorRockstar79 explained.
Update 8/12/2022, 4:37 p.m.: This article has been updated to include comments from the original poster.