Russian Ex-prosecutor Trying to Sue Joseph Stalin Told He Failed to Provide 'Specific Information Showing Signs of a Crime'
One former Russian prosecutor clearly believes it's never too late to seek justice and is attempting to get an order made more than eight decades ago by Joseph Stalin, which killed tens of thousands of people, deemed a crime.
Former prosecutor Igor Stepanov has tried to initiate legal proceedings against the order signed on July 30, 1937, to shoot 82,700 "anti-Soviet" elements and send nearly 193,400 people to the notorious gulag labor camps.
In Stepanov's view, the dictator, who died in 1953, should be considered to be the "organizer of the massacres and the genocide of Orthodox priests and other citizens, according to the newspaper Kommersant.
The order came at the height of the campaign of political repression in the Soviet Union known as the "Great Terror."
Among the victims were around 20 relatives of Stepanov, who believes that a legal ruling into Stalin's actions can quash the reemergence of the dictator's popularity in Russia.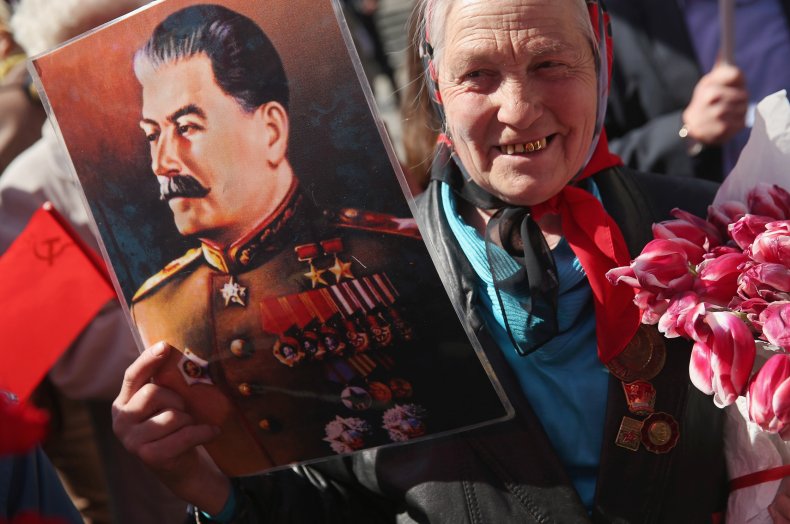 Stepanov said that a report has been filed to Russia's investigative committee, which forwarded the application to the Ivanovo region's investigative committee.
However, it refused to accept the report because Stepanov did not provide "specific information showing the signs of a crime" regarding Stalin's actions, Kommersant reported.
Stepanov then appealed this decision. This was rejected by the region's deputy prosecutor, Yevgeny Romanovsky, who said "a decree cannot be a sufficient basis to initiate criminal proceedings."
However, Stepanov says he will take his case to the European Court of Human Rights, pursuing a legal ruling into Stalin's actions, which he says are yet to be officially condemned.
"Right now there is no legal assessment, and therefore the cult of Stalin is being preserved and monuments are being erected in his honor. In Russia, there are over a hundred monuments to Stalin," he said.
In April, a poll carried out by the independent Levada Center found that a record 70 percent of Russian's approved of Stalin's role in Russian history. His previous record approval rating was 54 percent in 2016.
Russian sociologist Leonty Byzov told the news outlet RBC that Stalin was perceived as "a symbol of justice and an alternative to the current government, which is considered unjust, cruel and not caring about people,"
"It's purely a mythological image of Stalin, very far from the real historical figure," Byzov added.
In 2009, a criminal case in Ukraine was opened against Stalin and Soviet officials over their roles in creating an artificial famine, known in Ukrainian as Holodomor, that killed millions in 1932 and 1933.
Last year, Stepanov lost another anti-Stalin case after he tried to legally oppose comments by the Federal Security Service (FSB) chief Alexander Bortnikov which excused Stalin's purges, The Moscow Times reported.