Man Charged With Beating Stepson to Death Over Cookie, Then Forcing Siblings to Sleep in Bed With Dead Body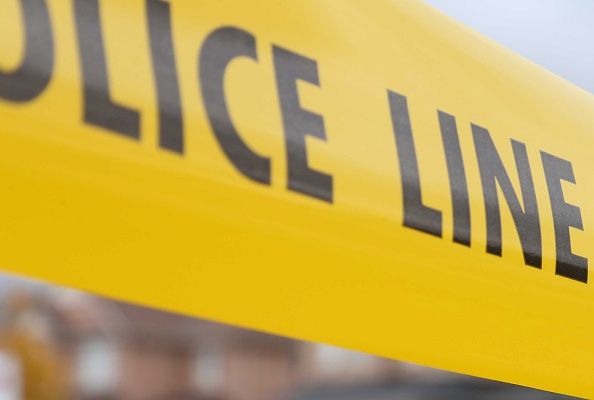 A man in Florida has been charged with murdering his stepson—over a cookie.
Jack Junior Montgomery, 31, of Tampa was charged Sunday with felony first-degree murder for the killing of his 7-year-old stepson, Brice Russell. The family was living at the Masters Inn in Seffner, Florida, WFLA reported.
The child's mother, Donya Shenita Russell, left the boy and her other three sons with Montgomery to work a double shift. While alone with the children, Montgomery repeatedly punched and kicked the 7-year-old after he got out of bed to get a cookie, Assistant State Attorney Matthew Smith told the court.
"While she was out working, he chose to not only physically discipline this child himself, by not only repeatedly punching and throwing him on the ground but threatening bodily harm upon the two brothers if they did not partake and equally discipline him," Smith said.
The boy's brothers told investigators that they were forced to watch Montgomery hit him and were threatened with violence if they did not join him.
"[Montgomery] picked him up and flung him as described by the other brothers, helicopter across the hotel room into what's kind of a cabinet, where he hit headfirst. And ultimately caused his brain to bleed," Smith said.
An employee at the hotel said he called police after hearing loud shouting in a room, where a man was yelling "beat the kid" and "push the kid over there," WTVT reported, citing the arrest affidavit.
The Hillsborough County Sheriff's Office responded to the call around 1 a.m. on Saturday to conduct a welfare search. Montgomery, who identified himself to officers as "Jack," said he was playing loud music and opened the door to show authorities the sleeping children. Prosecutors said Montgomery put Brice to sleep with the other children in the same bed, but officials think the child was dead by that time.
"Mr. Montgomery took the child, put him in bed and had the siblings sleep with him while Brice was dead that entire night," Smith said.
The next morning, Montgomery called 911 to report that his stepson was not breathing. Brice was pronounced dead at the scene.
The medical examiner's office said the boy's death was the result of homicidal violence. The investigation found that Montgomery had punched the child in the face, stomach and mouth.
Montgomery, who has a history of domestic violence and battery, could face the death penalty. He was arrested Sunday and charged with aggravated child abuse in addition to murder. Montgomery is being held at the county jail on an $870,000 bond.