Ex-Playboy Model Stephanie Adams Killed Son Before Jumping From Penthouse Hotel Room: Police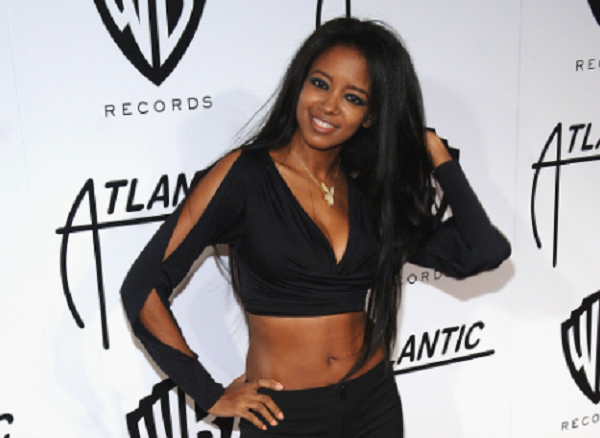 Former Playboy model Stephanie Adams committed suicide on Friday. Her 7-year-old son's death was ruled a homicide. New York City police confirmed on Monday Adam's pushed her son out of the 25th-floor window at the Gotham Hotel before jumping to her own death.
The 46-year-old model, who was named Playboy's Miss November in 1992, was found dead on the second-floor landing of the hotel along with her son, Vincent. Adams checked into a penthouse suite at the hotel on Thursday.
Although Chief of Manhattan Detectives William Aubry told reporters at a press conference on Friday that their deaths were being investigated, a medical examiner closed the investigation on Monday and ruled the boy's death a homicide due to multiple blunt impact injuries to the head, neck, torso, and extremities. Adam's death, ruled a suicide, was also caused by multiple blunt impact injuries.
Adams and her son's death come amid a divorce and custody battle Adams was embroiled in with her estranged husband, Dr. Charles Nicolai, who owns the New York medical center Wall Street Chiropractic & Wellness.
Adam's attorney friend, Raoul Felder, told NBC New York on Friday that Adams had been facing some personal issues due to the ongoing custody battle. The court recently denied her request to take her son abroad to Spain and England over the summer. However, Felder said Adams didn't appear to be depressed by the situation. "It's one of the things that happened that's inexplicable," he said. "She was not morose." Felder added: "She submerged her life in that child's life. Everybody in my office was crying when they heard about it."
Adams appeared in spreads for Venus Swimwear and Clairol. She won a $1.2 million lawsuit against the NYPD in February 2012, the result of a 2006 altercation the model was involved in with officials, during which she suffered permanent injuries to her neck and back.