CNN's April Ryan Says Melania Trump's Spokeswoman Is Creating 'Atmosphere of Hate'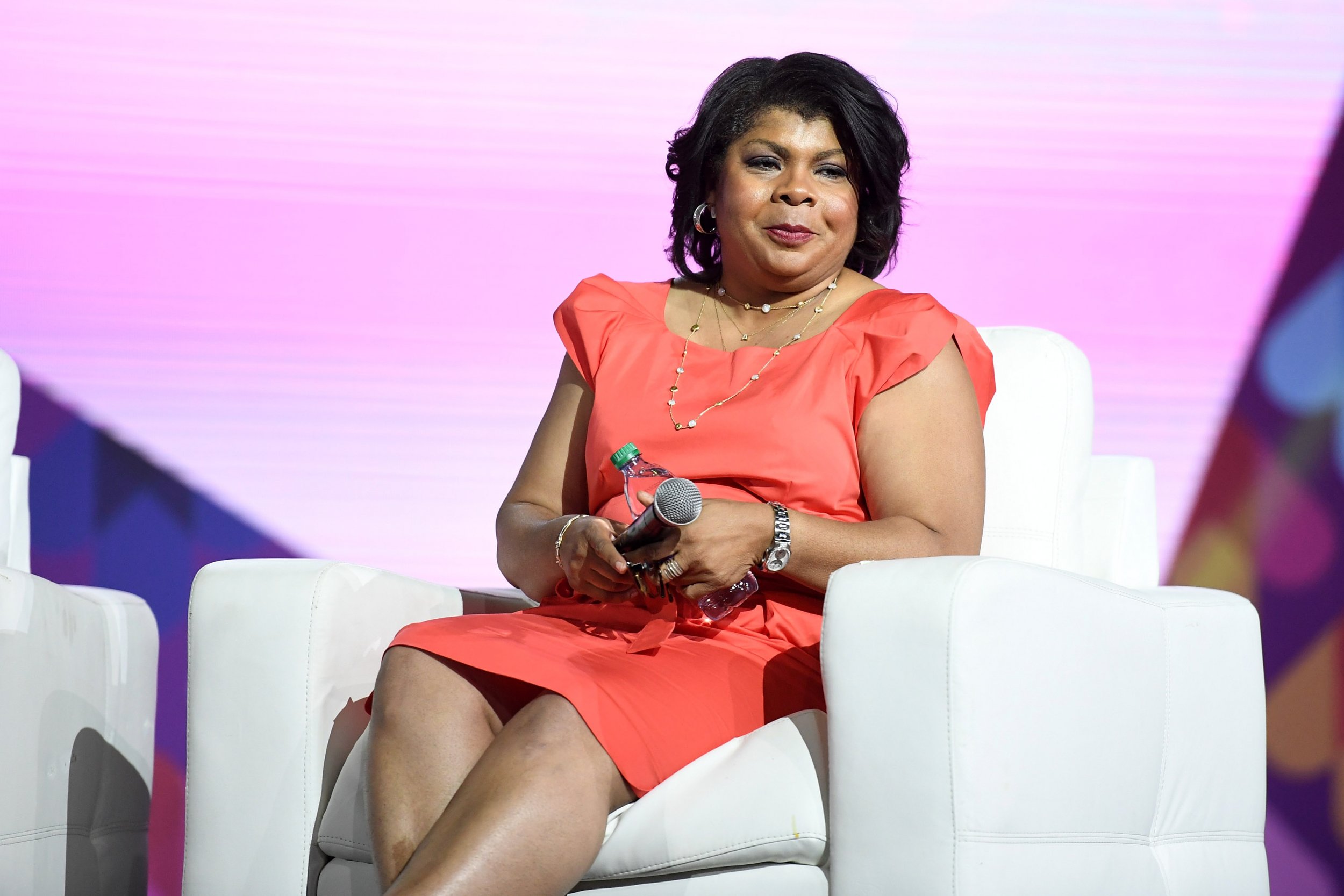 CNN's April Ryan has accused Melania Trump's spokeswoman of creating an "atmosphere of hate" after she criticized the White House correspondent for tweeting an article about conspiracy theories.
Amid a climate of tension between the White House and CNN, the Twitter spat started after Ryan tweeted a tongue-in-cheek story from online magazine The Root entitled: "Is the Trump Administration Running a Child-Trafficking Ring or Nah? Follow Me Down the Rabbit Hole."
The piece explores the startling ease with which conspiracy theories proliferate online, including the "birther" movement backed by President Donald Trump prior to him taking office.
Writer Jason Johnson unpicked the implausible conspiracy theory that the Trump administration is involved in a child sex-trafficking ring, following reports that the Department of Health and Human Services had lost track of almost 1,500 migrant children.
Suggesting it was inappropriate for Ryan to share the article from her personal Twitter account, Stephanie Grisham wrote: "If you're a journalist w many followers & a @CNNPoliticscontributor...is it ok to retweet any headline you want, regardless of if it's true?"
Ryan hit back by accusing Grisham and fellow members of the Trump administration of attempting to tarnish the reputation of the press. She also questioned whether Grisham had read past the headline.
"Did you read the story? I guess not per usual. You and many in this admin work to discredit us in the press. What happens when you all tweet crazy stories. Where is the accountability there?" she said.
Grisham countered that Ryan had tweeted the story without explaining its context, which the CNN reporter used to fuel her argument.
"And that is what I am talking about. Just reading headlines is not the story and you went after me for not knowing what the story was. Not cool!" Ryan said.
Ryan went on to cite a Fox News article about the argument headlined "CNN's April Ryan slammed for tweeting article about Trump running child-trafficking ring," labeling it "fake news." She added Grisham had contributed to an "atmosphere of hate."
She wrote: "That fake news story from FOX and your not reading the story just a headline creates an atmosphere of hate against me that leads to ugliness. It has to stop!"
The online altercation comes after a series of clashes between Ryan and White House press secretary Sarah Huckabee Sanders.