Stephen Broderick, Austin, Texas, Shooting Suspect and Ex-Police Officer, Caught After Seen on Roadside
A manhunt for Stephen Broderick, a 41-year-old man, concluded on Monday morning when authorities apprehended him for allegedly fatally shooting three people a day earlier.
Broderick, a former deputy sheriff, was wanted in connection to Sunday's shooting in Austin, Texas. The shooting occurred at an apartment complex, and authorities initially placed the area on a shelter-in-place order, but lifted the precautionary measure when they determined it was a domestic situation and not an active shooter situation.
Austin's interim police chief, Joseph Chacon, first identified Broderick as the suspect on Sunday, saying "all the victims" were known to him. While they no longer believed it to be an active shooter situation, Chacon warned that Broderick was considered "armed and very much dangerous."
"We do not think this individual is out targeting random people to shoot them," Chacon said. "We are transitioning from a search in this area to a fugitive search ... He continues to pose a threat to this community."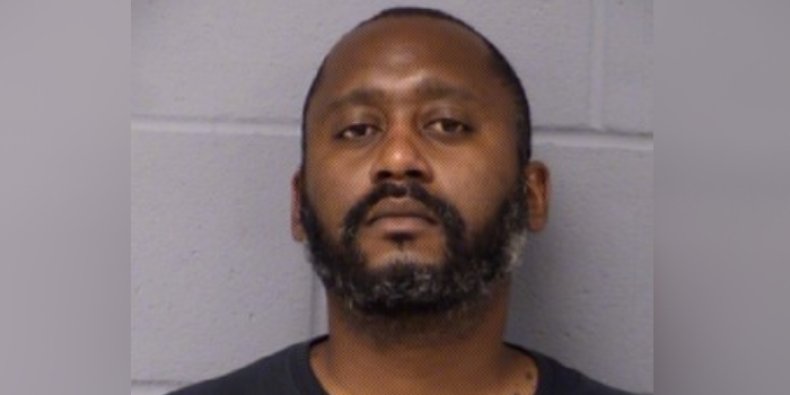 Officers apprehended him near Manor, Texas, after they received a 911 call about a man walking along a road, the Austin Police Department told KEYE-TV. Broderick was taken into custody without incident.
Elgin Independent School District Superintendent Jodi Duron identified one of the victims as Alyssa Broderick, who attended classes from 2009 to October 2020. Willie Simmons III, a senior at Elgin High School, was also killed on Sunday.
"He was an exceptional young man and leader among his peers," Duron said of Simmons in a statement. "Strong, both academically and athletically, he represented the very best of Elgin ISD. He was the Captain of our football team; a friend to everyone he met."
As of now, it's unclear what the connection between the suspect and the two victims is.
Broderick was a detective for the Travis County Sheriff's Office but resigned last summer after he was arrested for sexual assault of a child, Kristen Dark, the Travis County sheriff's spokesperson told the Austin American-Statesman.
Broderick was released on a $50,000 bond, and Travis County District Attorney Jose Garza said in a statement that his office filed paperwork to revoke the bond.
Newsweek reached out to the Austin Police Department for comment but did not receive a response In time for publication.
Court records show that Broderick's wife, Amanda, filed for divorce and a protective order after he was arrested, according to USA Today. He was prohibited from going within 200 yards of their daughter and was able to visit the son for four hours, one weekend a month.
"I'm afraid he will try to hurt me or my children, because these allegations have come out and he may lose his career," she wrote in the request for the protective order, USA Today reported. "Stephen has prior military experience and is SWAT trained. If he wanted to hurt someone, he would know how."
As part of his bail conditions, according to USA Today, Broderick had to surrender his firearms and agree to not obtain any new ones.
This is a developing story and will be updated as more information becomes available.