Stephen Colbert on Alice Johnson Clemency: Donald Trump 'Did the Right Thing for the Wrong Reason'
Stephen Colbert acknowledged Wednesday during his show that President Donald Trump did the "right thing" in granting clemency to Alice Marie Johnson but expressed concerns about his reasons behind the decision.
Colbert kicked off The Late Show with a warning to his viewers. "I want you to brace yourself, because here's a sentence I don't often say: Donald Trump did somethin' good," the late-night show host said. He said the president "did the right thing" to grant the 63-year-old woman clemency but noted, "maybe he did the right thing for the wrong reason."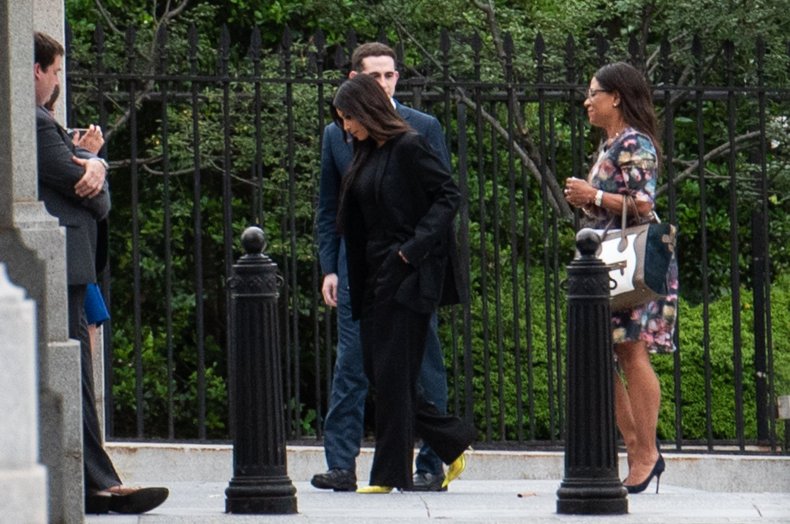 "Trump just commuted her sentence because of a meeting with Kim Kardashian," Colbert said. "So executive clemency is now just a reality-TV show."
Colbert noted that there had been no formal legal process or review in regards to Johnson's case. He later joked that there would soon be a show called The Pardoner and showed a mock promo image of Trump with a rose in his hand.
Johnson was sentenced to life in prison for cocaine trafficking and was petitioning to be granted clemency. Kim Kardashian West took up Johnson's cause after watching a viral Mic video explaining the case. The reality-TV star helped spread the case to a wider audience and spoke to Trump's son-in-law and adviser Jared Kushner about what could be done.
The Mic video profiling Johnson has been viewed over 4 million times on Facebook and a Change.org petition asking the president to grant Johnson clemency received the support of 271,000 people, USA Today reported.
Last week, Kardashian West traveled to the White House and met with Trump to discuss Johnson's case. Trump later announced that he had decided to commute the great-grandmother's sentence.
On Thursday, Johnson thanked the president for granting her clemency and Kardashian West for her appeal. "I'd like to tell President Trump that I am so grateful for everything that you've done for me and my family," Johnson said on Good Morning America. "This moment right now is happening because President Trump had mercy on me."
Johnson learned that her life sentence had been commuted in a phone call from Kardashian West.
"When Kim told me that I was being released, I started jumping up and screaming and crying, and everyone else was crying," Johnson said. "It was wonderful. I'm so glad that she was the one who was able to deliver the news to me. It was a perfect ending."