Stephen Colbert Has Two Requests for Donald Trump: Don't Fire Sean Spicer. And Resign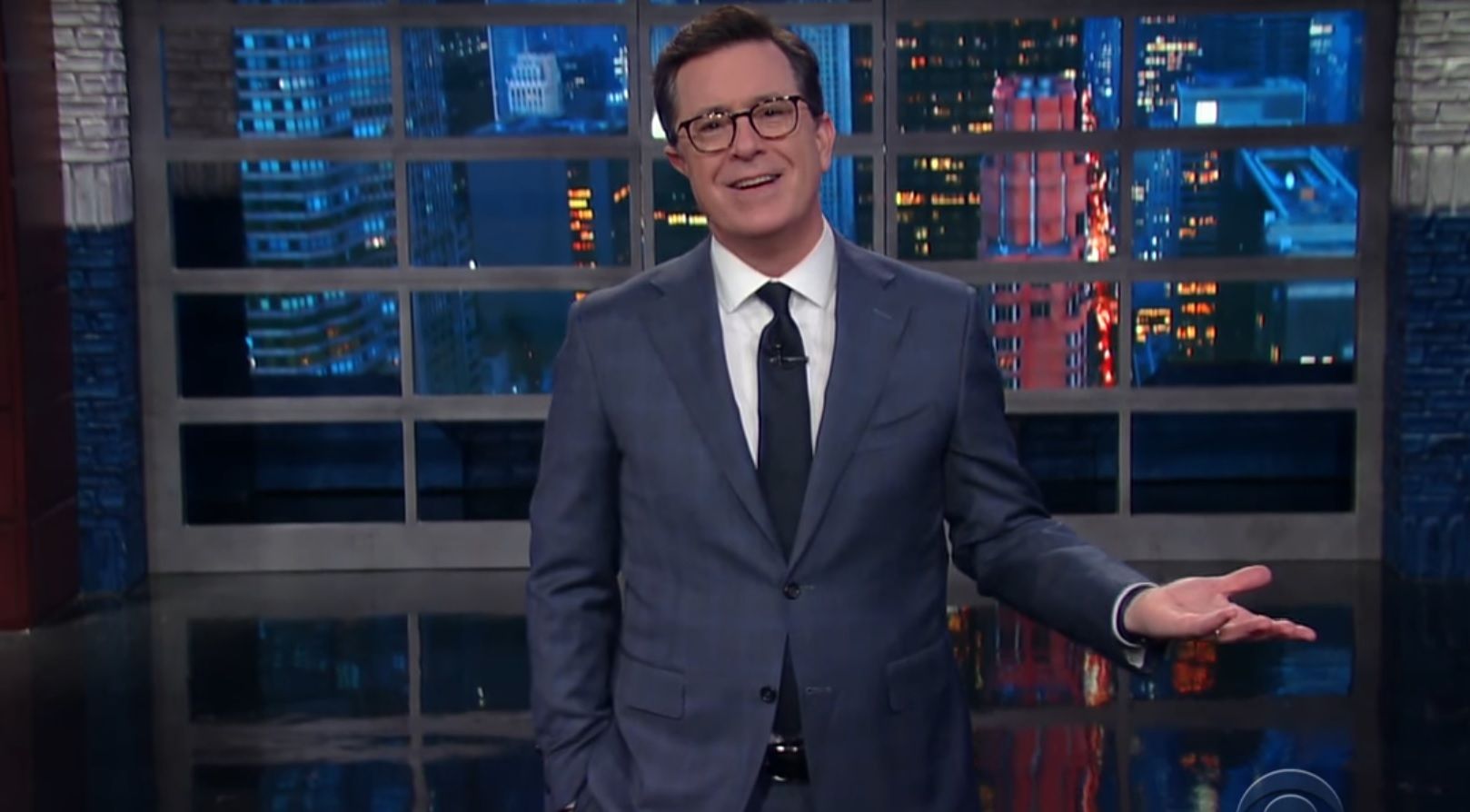 Stephen Colbert has just one request of U.S. President Donald Trump: "Please don't take Sean Spicer from us." (OK so, actually The Late Show host had two requests—repeating his plea from last week for Trump to quit office.)
Colbert began Monday's episode of The Late Show reacting to Trump's interview with Fox News's Jeanine Pirro Saturday in which he appeared to skirt around the issue of Spicer's longevity in the role of White House press secretary. Spicer has been the subject of numerous reports in the past week that he may be fired from his role.
After pleading with Trump not to fire Spicer, Colbert added: "Where else am I going to get my daily dose of veiled anger and condescension?"
Spicer's media briefings with the White House press corps have become as noteworthy as Trump's own actions, due to his contentious relationship with reporters and penchant for deflecting tough questions about the president.
"Sarah Huckabee Sanders is OK," continued Colbert, referring to Trump's deputy press secretary. "But she doesn't have that certain je ne sais… whhhattt? "
The CBS late-night host also remarked on Trump telling Pirro that he might cancel all press briefings or even conduct them himself.
"Please don't do your own press conferences," Colbert said with a mischievous grin and more than a hint of sarcasm. "They're always such fountains of eloquence and bastions of dignity. What would we make jokes about the next day?"
Spicer, Trump's embattled press secretary, has had a tough week; first, as news of FBI director James Comey's firing was announced, he gave a shambolic response, addressing reporters from the White House bushes. He stonewalled reporters on questions over whether Trump taped his conversations with the FBI chief. Then actor Melissa McCarthy reprised her spoof of Spicer in a Saturday Night Live sketch that had her kissing Alec Baldwin's Trump. Saturday's SNL drew the show's best ratings in seven years and led to even more ridicule of Spicer on social media.
Colbert's monologue Monday also touched on reports that Trump divulged sensitive, highly classified information to Russia's foreign minister Sergei Lavrov and ambassador Sergey Kislyak in a meeting at the White House last week.
"The good news is, Trump found the leaker. It was fast," he joked.