Stephen Colbert Praises Dr. Seuss Book Ban As 'Responsible'
Stephen Colbert has waded into the Dr. Seuss controversy this week, with the late-night host describing the move as "responsible."
Six books by the children's author Dr. Seuss will no longer be published by Dr. Seuss Enterprises due to racist and insensitive content, the Associated Press reported on Monday.
The decision is being criticized by some who are not in favor of the author being posthumously "canceled."
The announcement was made Read Across America Day, which was also the late author's birthday.
"It's a responsible move on their part," Colbert said on Tuesday's installment of The Late Show with Stephen Colbert.
"There hadn't been an earth-shattering outcry, but they recognize the impact these images might have on readers, especially kids, and they're trying to fix it because Dr. Seuss books should be fun for all people—Black, white, straight, gay, Sneetches both star-bellied and plain, Loraxes, Barb-a-loots, all the Whos down in Whoville and the strange, angry creature called Foo Foo the Snoo.
"It's especially important to be responsive like this," he added, "because Dr. Seuss has also so many books that are lovely and teach kids vital lessons that resonate to this day."
The six books which will cease to be published are And to Think That I Saw It on Mulberry Street, If I Ran the Zoo, McElligot's Pool, On Beyond Zebra!, Scrambled Eggs Super!, and The Cat's Quizzer.
In a statement, Dr. Seuss Enterprises told The Associated Press: "These books portray people in ways that are hurtful and wrong. Ceasing sales of these books is only part of our commitment and our broader plan to ensure Dr. Seuss Enterprises' catalog represents and supports all communities and families."
Some of the books have been criticized for depictions of Black people using racist stereotypes, as well as expressing a number of anti-Japanese sentiments.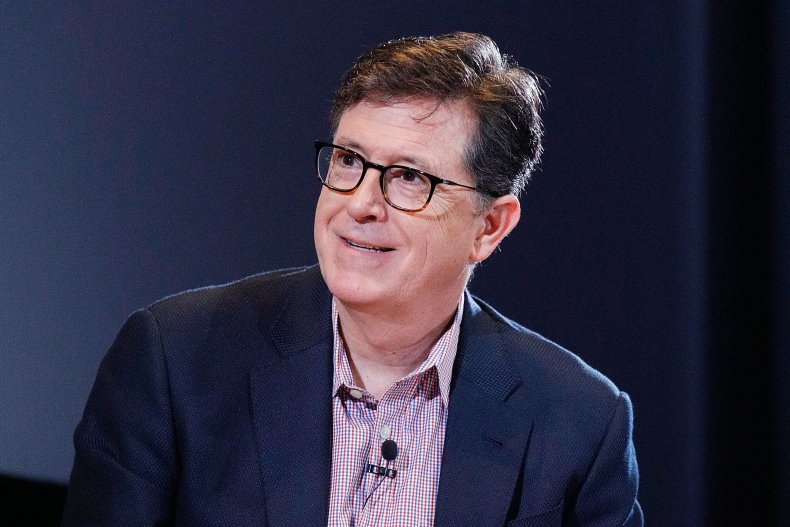 Colbert also mocked the criticism of the move to ban the books, joking: "The Dr. Seuss folks listened to criticism, thought it was reasonable and made what's called a change. Or as it's known on Fox News: cancel culture."
Donald Trump Jr. was a conservative voice unhappy with the move, calling it "absolutely insane."
"What is going on? It's absolutely insane. We've lost our minds and we're encouraging it by allowing it," Trump said on Fox & Friends.
Mocking Trump, Colbert joked: "I'm not surprised Don Jr. loves The Cat in the Hat, I've always believed he can read at a second-grade level. Also, I think his dad calls him and Eric 'Thing One' and 'Thing Two.'"
Correction 3/4/21, 5:20 a.m. ET: This article was updated to correct a misspelling of Dr. Seuss.