Stephen Colbert: 'Finally We Have Proof That the Guy Who Refused to Rent to Black Tenants' Is Racist
The Late Show host Stephen Colbert mocked Omarosa Manigault Newman yesterday, after the former political aide boasted about having proof President Donald Trump is racist.
The former Apprentice contestant and ex-White House aide made headlines over the past few days ahead of the Tuesday release of her new book Unhinged: An Insider's Account of the Trump White House.
"Yet another close adviser to President Trump has betrayed him," Colbert announced on The Late Show on Monday night. "The White House is basically a reboot of The Last Supper."
Unhinged is "filled with shocking details that you already knew," Colbert continued.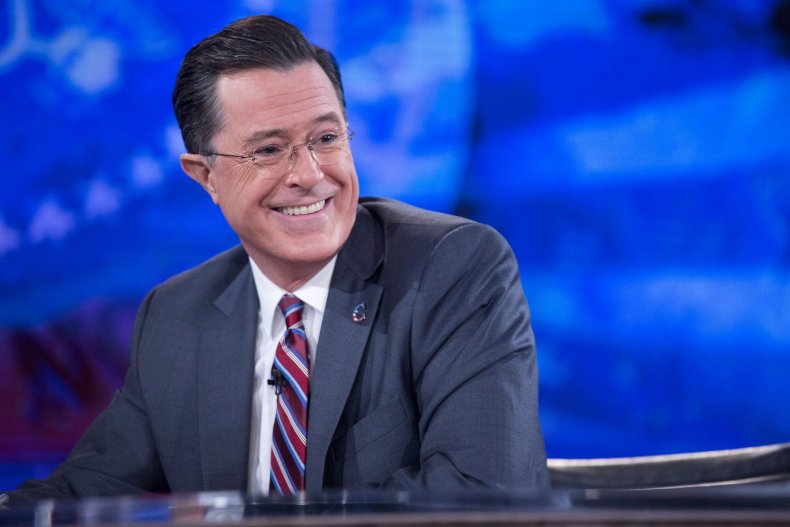 While promoting the salacious tome on Sunday, Manigault Newman told NBC News' Chuck Todd that she heard Trump use the n-word in recordings and publicly apologized for being "complicit". "I have heard the tape," she revealed. "Once I heard it, it was confirmed what I feared the most: Donald Trump is a con... it confirmed he is truly a racist."
However, Colbert was not convinced that Trump's racist tendencies hadn't been proven before. "Her most shocking allegation is that she had heard a tape of The Celebrity Apprentice where Donald Trump used the n-word," the talk show host quipped.
"This is huge! Finally, we have proof that the guy who refused to rent to black tenants, said that a Nazi Klan rally had some 'fine people, and called Africa 'shithole' is racist!"
Colbert is referencing three separate Trump incidents. The second is the time when the president defended white nationalists in Charlottesville last year, saying they there were "some very fine people on both sides" at the protests which saw anti-racist Heather Heyer killed after a car hit her.
The third is addressing Trump's alleged remarks earlier this year where he asked lawmakers during an Oval Office meeting why so many people from "shithole countries"—immigrate to America.
And the first dates back to 1973, when the Department of Justice sued the Trump Management Corporation for breaching the Fair Housing Act after they found evidence that the then-business man had refused to rent property to black tenants.
Manigault Newman was appointed the president's Director of Communications for the Office of Public Liaison after Trump was inaugurated, but was fired a year later. She had also previously appeared with the then-businessman in season one of The Apprentice.
On Monday night, Trump took to Twitter to announce that Mark Burnett, a former executive producer on The Apprentice, "called to say that there are NO TAPES of the Apprentice where I used such a terrible and disgusting word as attributed by Wacky and Deranged Omarosa [sic]."
"I don't have that word in my vocabulary, and never have. She made it up. Look at her MANY recent quotes saying such wonderful and powerful things about me—a true Champion of Civil Rights—until she got fired," the president continued.
"Omarosa had Zero credibility with the Media (they didn't want interviews) when she worked in the White House. Now that she says bad about me, they will talk to her. Fake News!"