Stephen Colbert Says Americans Are 'Doomed' With New CDC Mask Guidelines
Stephen Colbert has said Americans lack the honesty to comply with the Centers for Disease Control and Prevention's (CDC) new mask rules, joking that the county is "doomed."
The late-night host provided commentary on the updated mask guidelines released by the CDC on Thursday May 13—and he appears to lack faith in the U.S. population.
Those vaccinated against COVID-19 will need to wear masks only in crowded indoor situations and are able to forgo them while outside, even in crowds, the CDC announced.
This means that people who have received the COVID-19 vaccine can stop wearing masks indoors as long as the area is not crowded.
CDC director Rochelle Walensky said: "What we are really asking the American people to do is to be honest with themselves and to not remove their masks until they are safe."
Colbert seemed bemused by Walensky's statement and joked that Americans cannot be honest with themselves to comply with the new guidelines.
"So, the CDC is relying on unvaccinated Americans to be honest with each other, which is never gonna happen," Colbert said on Monday's installment of the Late Show on CBS.
"The only thing Americans need to be safe is to be honest with themselves.
"We are doomed!" he joked. "Do you know what the serving size of Oreos is? It's not 'sleeve!' And pumping cheese is not exercise."
He quoted a psychologist in USA Today who stated that "many will lie" in order not to wear masks.
Walensky added in a White House briefing on mask-wearing: "Anyone who is fully vaccinated can participate in indoor and outdoor activities, large or small, without wearing a mask or physically distancing. If you are fully vaccinated, you can start doing the things that you had stopped doing because of the pandemic."
The new rules have led to some confusion as the CDC's guidelines contradict the mask mandate in certain states.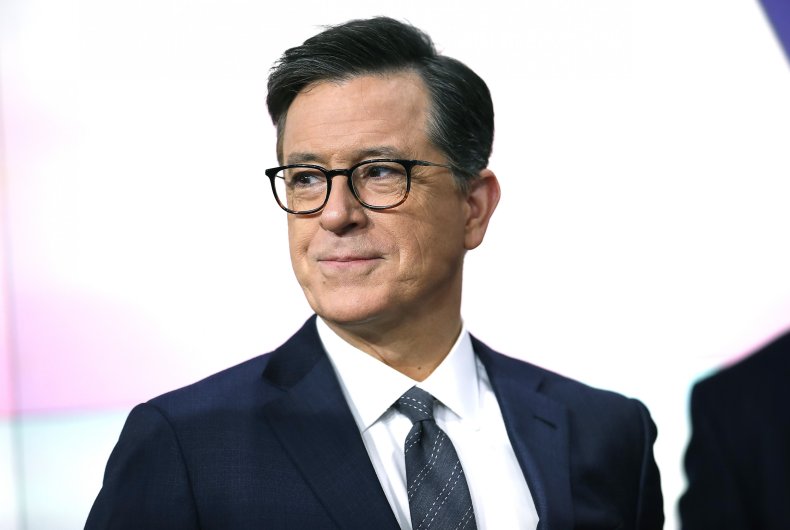 Former child star Ricky Schroder faced backlash this week after he harassed a California Costco employee who would not permit him to enter the store without a mask.
The Silver Spoons actor, 51, posted a video of his anti-rant mask to a Costco employee who calmly explained that masks are still required in stores in California, despite the company not requiring face coverings in states with no mask mandate.
He later apologized to the staff member, saying: "I was trying to make a point to the corporate overlords and sorry that I had to use you to do it. If I hurt your feelings I do apologize.
"But I do think independence from medical tyranny is more important than hurt feelings," he added and said he wants things to go back to the way they were before the pandemic.