Stephen Colbert Mocks Fox News Covering Halloween Candy Instead of Manafort Indictment, Sings Trump-Themed Christmas Carols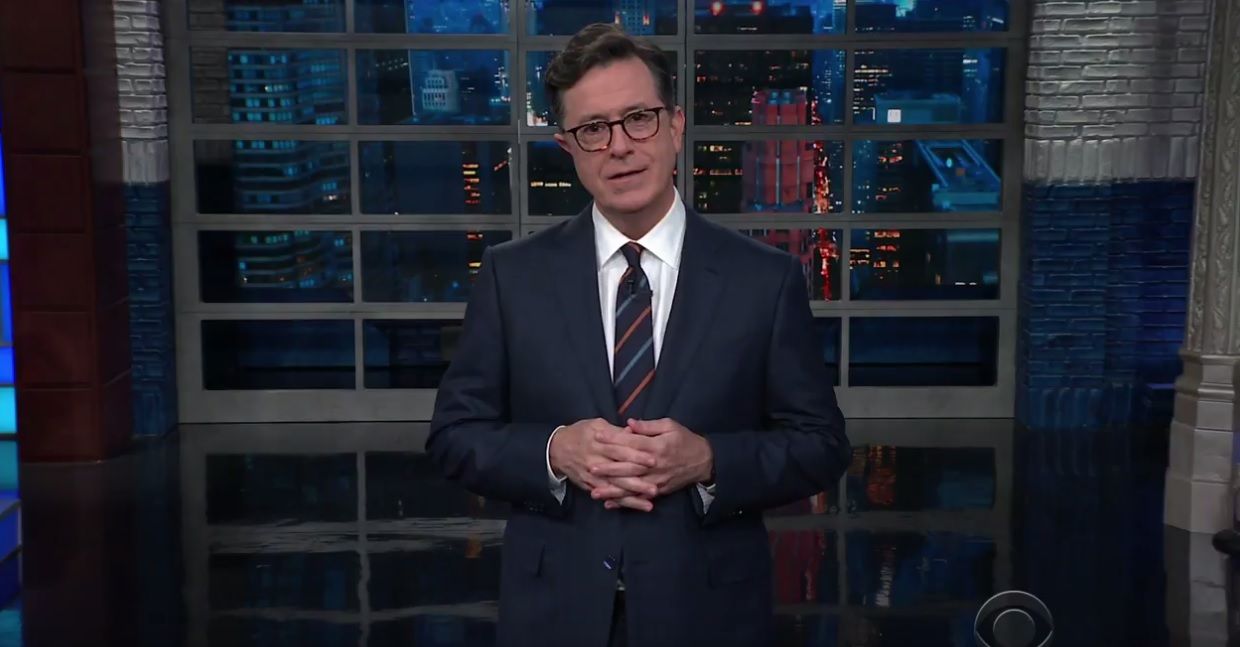 While all the major news networks fervently covered news of Paul Manafort's indictment for collusion with Russia in the Trump election campaign Monday, Fox News aired a segment on Halloween candy.
As Stephen Colbert put it on Monday's episode of The Late Show, the right-wing network seemingly went "out of its way to cover anything other than the Mueller investigation."
Colbert showed Fox News reporting on other highly important stories of the day, including how Reese's admittedly delicious peanut butter cups are the most popular Halloween candy and the uproar caused by Google's cheeseburger emoji.
"OK, I'm actually mad about this one," Colbert quipped about Fox's report about how Google's cheeseburger emoji features a cheese slice under the burger patty.
Colbert said that Fox's inadequate coverage of what might be the toughest day of Donald Trump's presidency so far is second only to "the one I started to boost the president's ego."
The comedian then introduced a satirical news broadcast featuring anchors Jim Anchorton and Jill Newslady breaking down the top stories of the day.
"Our lead story tonight: There is nothing going on in Washington involving someone named Paul Manafort, if that even is a real man," said Newslady.
Colbert also got animated about Manafort's indictment by breaking into song. "I know it's almost Halloween, but it almost feels more like Christmas," he said.
"O Manafort, Paul Manafort, you're just the first of many," he sang to the tune of "O Christmas Tree."
"Shall I sing to the feds? Trump-pum-pa-pum-pum," Colbert continued, this time echoing "The Little Drummer Boy."
As well as the indictment of Trump campaign chairman Manafort, Trump foreign policy adviser George Papadopoulos also turned himself in, pleading guilty to lying to FBI agents investigating the collusion episode.
Papadopoulos reportedly tried to arrange a meeting with the Trump campaign and Russian officials during the election, which prompted Colbert to joke: "You can't do that...that's Don Jr.'s job."