Comedian Stephen Colbert has given his take on President Donald Trump's apparent description of Attorney General Jeff Sessions as a "dumb southerner," telling the president: "Not all southerners are dumb… just the ones willing to work for you."
Colbert's comments, on his show Tuesday night, came as the president pushed back on reports from a new book by Bob Woodward claiming he had blasted Sessions as being "mentally retarded."
"The already discredited Woodward book, so many lies and phony sources, has me calling Jeff Sessions 'mentally retarded' and 'a dumb southerner,'" Trump tweeted late on Tuesday night.
"I said NEITHER, never used those terms on anyone, including Jeff, and being a southerner is a GREAT thing. He made this up to divide!" he added.
But his denial of the claims in Woodward's book didn't appear to convince Colbert, who said in a message to president Trump: "You know what? As a South Carolinian, that is a hurtful stereotype, sir."
"Not all southerners are dumb… just the ones willing to work for you," he added.
And taking an earlier lead from the book's suggestion that White House chief of staff John Kelly described his role as the worst job he'd ever had, Colbert joked: "I don't even know why any of us are here. This is the worst job I've ever had."
"It won't be the worst job forever, General," Colbert continued, sending a direct message to Kelly.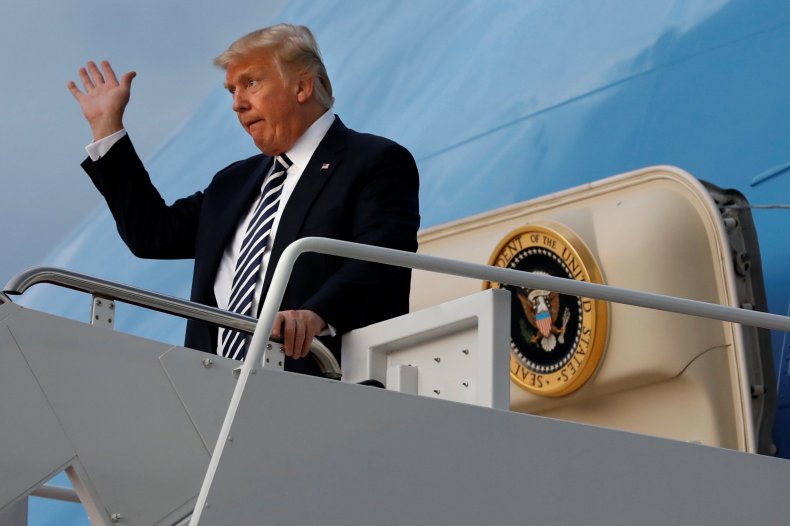 "Your worst job will be explaining to your grandkids why you worked for the big orange baby cager," he added.
The White House has made it clear it believes the book is "fabricated," with Press Secretary Sarah Huckabee Sanders slamming Fear: Trump in the White House as an attempt to give Trump bad press.
"This book is nothing more than fabricated stories, many by former disgruntled employees, told to make the president look bad," she said.
"While it is not always pretty, and rare that the press actually covers it, President Trump has broken through the bureaucratic process to deliver unprecedented successes for the American people. Sometimes it is unconventional, but he always gets results," she added, according to CNN.