Stephen Colbert Remembers the First, Last and Middle Times He Met Morley Safer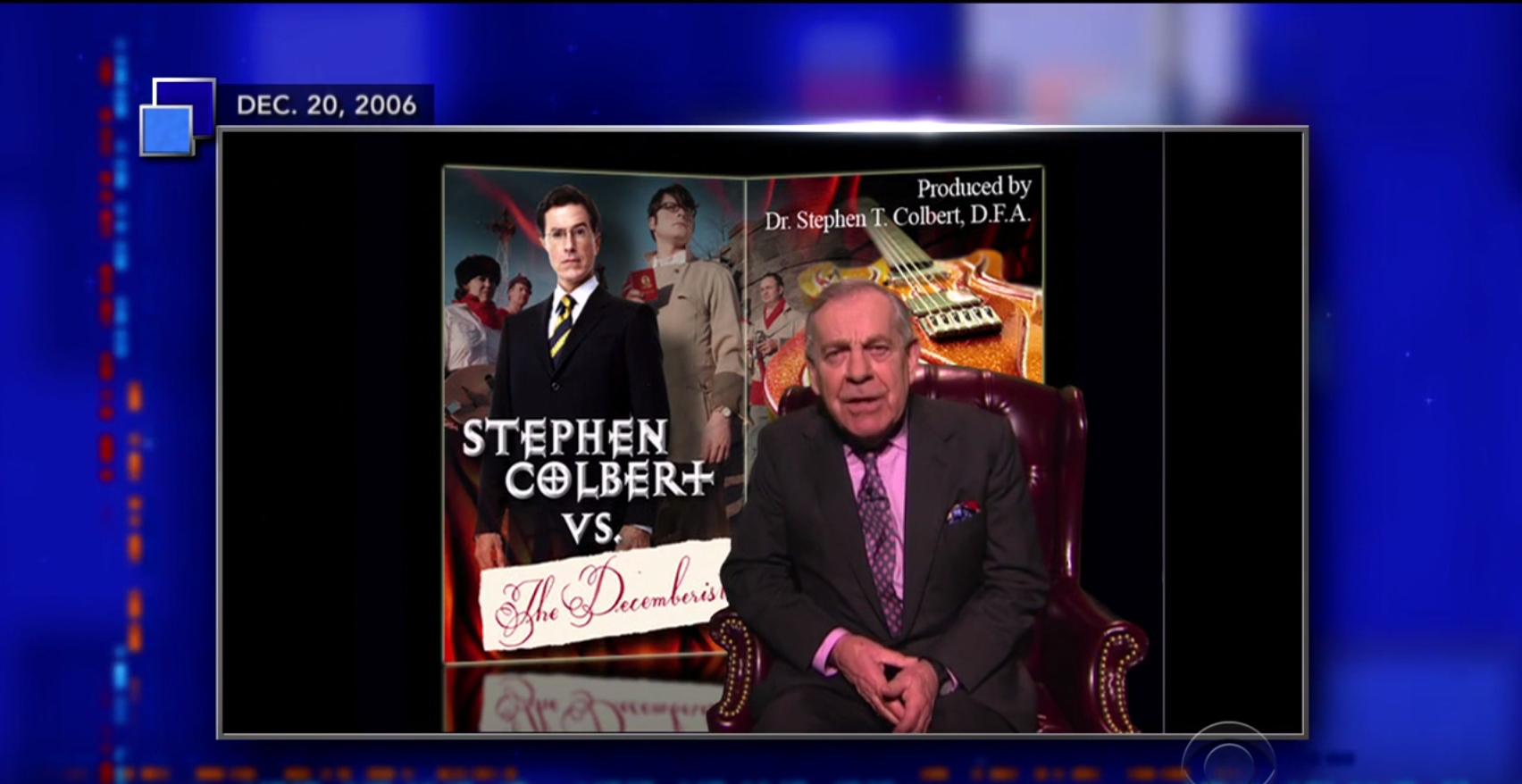 The first time Stephen Colbert met legendary broadcaster Morley Safer about a decade ago, Safer was doing a profile of Colbert, then the host of a new show called The Colbert Report.
Following Safer's death Thursday at the age of 84, Colbert closed his show—though nowadays it's The Late Show—by saying goodbye and sharing with his audience the first, last and middle times he met the 60 Minutes mainstay. Safer retired earlier this month after more than half a century at CBS. He joined the 60 Minutes staff in 1970 and became the newsmagazine's longest-serving correspondent.
"The first time I met him, he was standing outside Sony Studios at 54th and 10th Avenue. He was leaning against the wall, smoking a cigarette and wearing a checked sports jacket like he was reporting on the Belmont Stakes from 1972, wearing a cravat or something like that," Colbert said, gesturing as he recounted the interaction. "He took a puff off his cigarette and threw it under his shoe and stomped it out like he was James Dean. And he goes, 'Morley Safer,'" Colbert said, his voice dropping low in imitation of Safer's.
The last time Colbert saw him, earlier this year in the elevator at CBS, Safer once again had a cigarette in hand, or so Colbert thought at first appraisal. When Safer drew the "cigarette" to his lips, a blue light illuminated its end, and Colbert realized it was actually a vape pen.
"I said, 'Morley, you kind of—you threw me there, I didn't realize you had a vaping pen. You look like you're from the future,' and he said, 'Stephen, I am the future' and got off the elevator."
The middle time their paths crossed was not long after the first, when Safer appeared on the last show of the first season of The Colbert Report to introduce a segment called "Guitarmaggedon," a guitar shred-off between Colbert and the Decemberists.
"If there's one man who inspires passion, it's Stephen Colbert, a sunburst of emotion in a time darkened by reason," Safer said in the faux 60 Minutes clip, sitting on a leather armchair with a dramatic poster of the shred-off participants behind him.
Just a few days after Safer's retirement—and, as it turned out, just a few days before his death—60 Minutes aired "Morley Safer: A Reporter's Life," devoting the entire hour to a retrospective on the broadcaster's storied career.