Stephen Colbert to Replace David Letterman, CBS Announces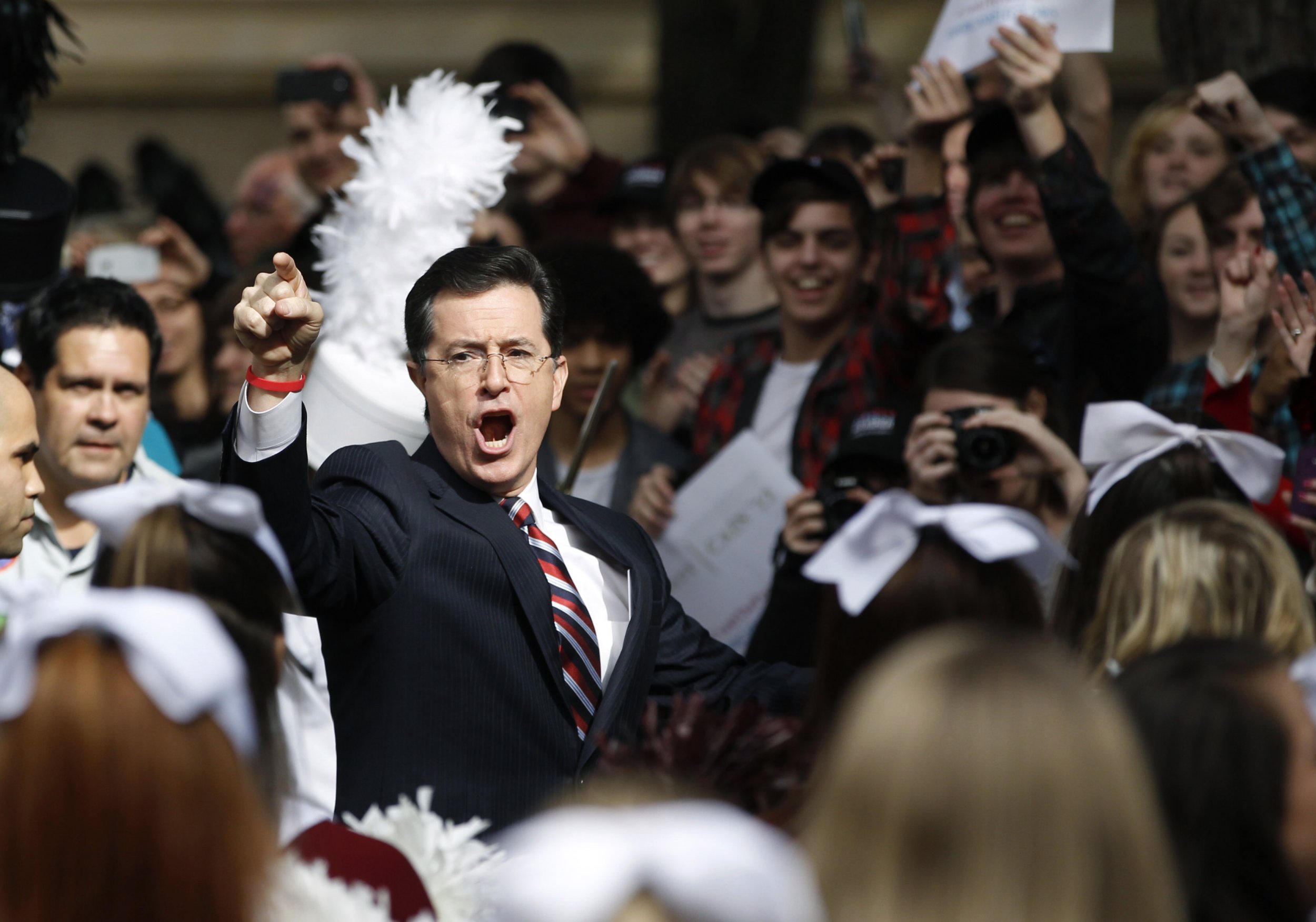 CBS announced Thursday that Stephen Colbert, currently the host of Comedy Central's satirical news program The Colbert Report, has been tapped to replace David Letterman as the host of the Late Show.
"Simply being a guest on David Letterman's show has been a highlight of my career," Colbert said in a press release from CBS. "I never dreamed that I would follow in his footsteps, though everyone in late night follows Dave's lead."
Letterman hosted The Late Show for 21 years and announced his retirement last week.
Colbert's Comedy Central show is a satire of conservative punditry and the 49-year-old comedian conducts interviews in the persona of a bombastic right-winger. It's unlikely he will maintain the character when he moves over to CBS.
"He's wonderful in Colbert Report, but he's got gears he hasn't even shown people yet. He would be remarkable," Jon Stewart, the host of Comedy Central's The Daily Show, said in a recent interview with Vulture.com. Colbert left The Daily Show for The Colbert Report in 2005.
Some media commentators hoped that CBS would inject some diversity into the late-night lineup by replacing Letterman with the first host who was not a straight, white man. Maybe next time.
But the choice of Colbert is part of a shakeup in late-night TV, a fairly staid genre. Jimmy Fallon replaced Jay Leno at NBC's The Tonight Show.
"Stephen Colbert is one of the most inventive and respected forces on television," Leslie Moonves, the President and CEO of CBS said.