Stephen Curry: After Touting Moon Landing Conspiracy Theory, Golden State Warriors Star Chats With NASA Astronaut
After saying last week that he didn't believe the moon landings took place, Golden State Warriors star Stephen Curry chatted to retired NASA astronaut Scott Kelly and apologised for the comments.
Curry in a podcast last week touted the conspiracy theory that the moon landings were faked.
Read More: John Kerry trolls Infowars after conspiracy site says he used a "beam" to control Hurricane Lane
He backed away from the comments subsequently, claiming he was joking—but not before NASA had invited him to its headquarters in Houston, Texas, to view the rockets used for moon landings in person.
"One thousand percent. Obviously I was joking when I was talking on the podcast," Curry told ESPN, and accepted NASA's invitation.
The Sacramento Kings didn't miss the opportunity to troll Curry Friday, playing a moon landing clip when Curry's name was announced before Friday's game.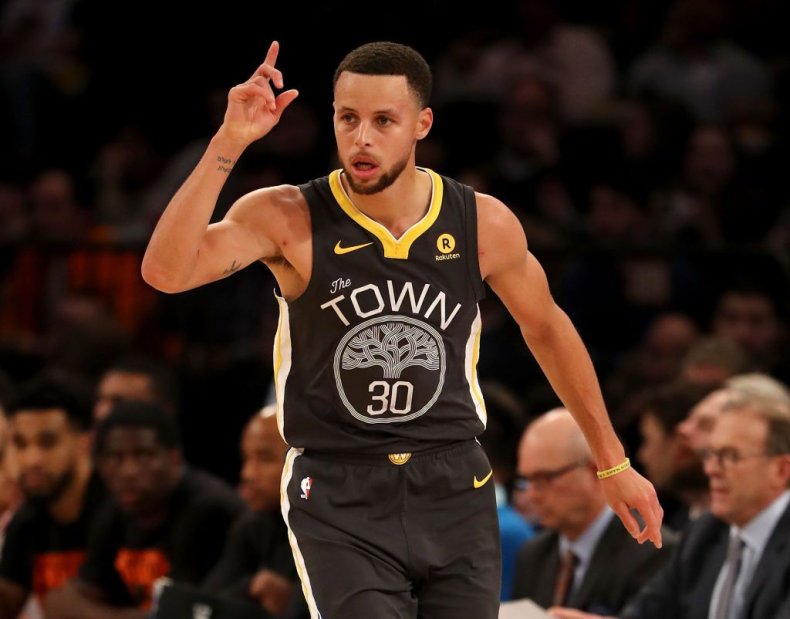 Curry broadcast his chat with Kelly—who made four trips to space before his 2016 retirement—to 20 million followers on Instagram.
During the chat, Kelly explained the danger of spreading conspiracy theories.
"What happens is when people believe those things [is] they believe the other things that are more important, like climate change not being real, and vaccines and 911 being a government conspiracy theory," he said.
"So, that's why I recognize and I think it is so important to have a conversation like this. Because it … highlights science, like you said. And science is so, so important to our kids, our country and our economy."