Steph Curry Injury Update: Will Warriors Star Play Against New Orleans Pelicans Saturday?
It's the question on every Golden State Warriors fan's mind: When will Steph Curry be ready to return action after injuring his knee?
It appears the answer might be: soon.
The latest reports show Curry could return for his squad's Game 1 matchup against the New Orleans Pelicans in Round 2 of the NBA Playoffs. According to multiple reports, he's considered "questionable" for the game scheduled for Saturday.
"Steph practiced at 100 percent, he did everything, he looked good," Golden State head coach Steve Kerr said Thursday, via Agence France-Presse (AFP). "What we have to do is see how his body responds the rest of the day, put him through another practice tomorrow. I think he needs to string together two good days but it was very positive today."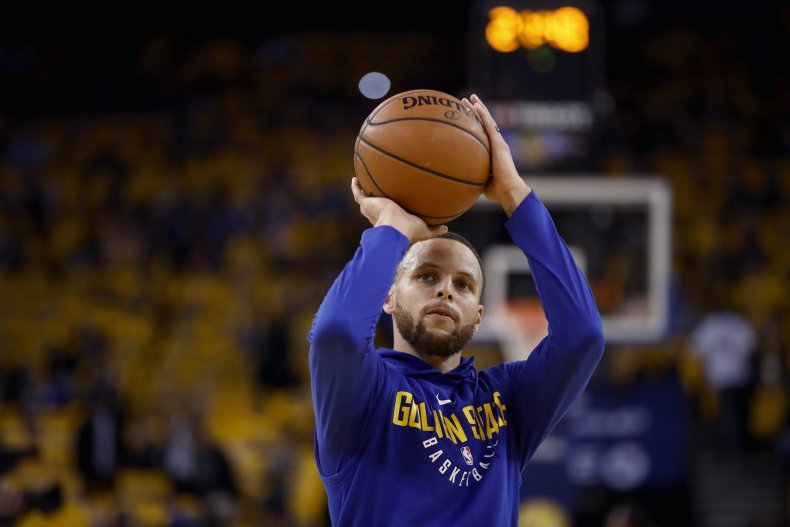 Curry hasn't seen any game action since he sprained his MCL on March 23, but, CBS Sports noted, it now appears to be "fully healed."
The Warriors' general manager, Bob Myers, came right out and said it's possible—not guaranteed, but possible—that Curry will be back Saturday.
"It's conceivable," Myers told 95.7 The Game earlier this week. "He's gonna try and practice ... if he can get in tomorrow's practice and Friday and doesn't have any setbacks and feels physically ready, then there's a chance he can go. But if there's any notion of him having any issues in any area, he wouldn't go on Saturday. But the good news is, if he's practicing—which is the plan—that means you're pretty close... So...conceivable—I don't want to put a percentage on it because I don't know—but I'm not saying inconceivable ... we'll know more pretty soon here."
Both the Warriors and the Pelicans easily dispatched of their first-round opponents, the San Antonio Spurs and Portland Trail Blazers, respectively, so it would be a huge boost for Golden State to get it's two-time MVP back on the court.