Who Are Stephen Hawking's Kids? Lucy, Robert, And Timothy Hawking Call Physicist 'Extraordinary' After His Death
Stephen Hawking, one of the world's most famous scientists, died Tuesday at the age of 76. The physicist was survived by his three children: Lucy, Robert and Timothy Hawking.
"He was a great scientist and an extraordinary man whose work and legacy will live on for many years," his three children said in a statement, according to the Associated Press.
Few concrete details are available about Hawking's three children. Robert Hawking, his first child with Jane Hawking, was born in 1967 and is now a software engineer. He reportedly lives in the United States with his family.
Lucy Hawking, the physicist's only daughter and second child with Jane Hawking, is an author and journalist who has penned two adult novels and three science-based stories for children, according to her website. Lucy has worked with a number of notable scientists, including her father, on her books.
Lucy was made a fellow of the Royal Astronomical Society "in recognition of the work she has done in explaining science to a young audience."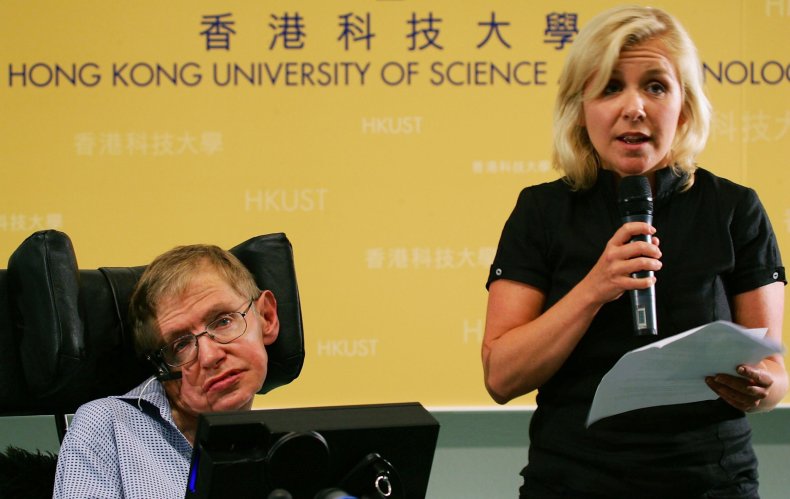 Timothy Hawking is the scientist's youngest child. While there is some speculation about whether Timothy was Stephen Hawking's biological son, Jane Hawking "says there is no doubt that Timothy is Stephen's child," The Guardian reported.
In a rare interview in 2015, Timothy discussed his father's motor neuron disease.
"My dad was able to speak with his own, natural voice for those first years, but it was incredibly difficult to understand what he was saying — particularly for me at such a young age," he said in a BBC documentary. "As a 3-year-old, I had no understanding of what he was saying. I didn't really have any communication with him for the first five years of my life."
Timothy said that it was only when his father got a voice synthesizer that he was able to speak to him.
"It was somewhat ironic that Dad losing his voice was actually the start of us being able to form a relationship," he said.