Stephen Hawking Once Gave England's Soccer Team a Pre-World Cup Formula For Winning
In 2014, ahead of the World Cup in Brazil, Roy Hodgson's England team were given advice on how to end their 48-year trophy drought by an unlikely source.
Professor Stephen Hawking, the world renowned physicist who died on Tuesday (March 14) aged 76, was hired by a popular betting site to complete a month-long study on England's competition woes—and, more importantly, how to turn their fortunes around. (Hawking's fee for the work was donated to charity.)
Along with his team, he analyzed 45 World Cup matches the team had played since 1966, their last tournament win, focussing on the team's particular weak point, penalty shoot-outs. "As we say in science," Hawking said as he delivered his report at the Savoy Hotel in London, "England couldn't hit a cow's arse with a banjo."
Hawking outlined five areas that he believed were hurting England's performances: environmental, physiological, psychological, political and tactical. From his findings, he said that the team performed better when playing less than 500 meters above sea level and that temperate climates aided them.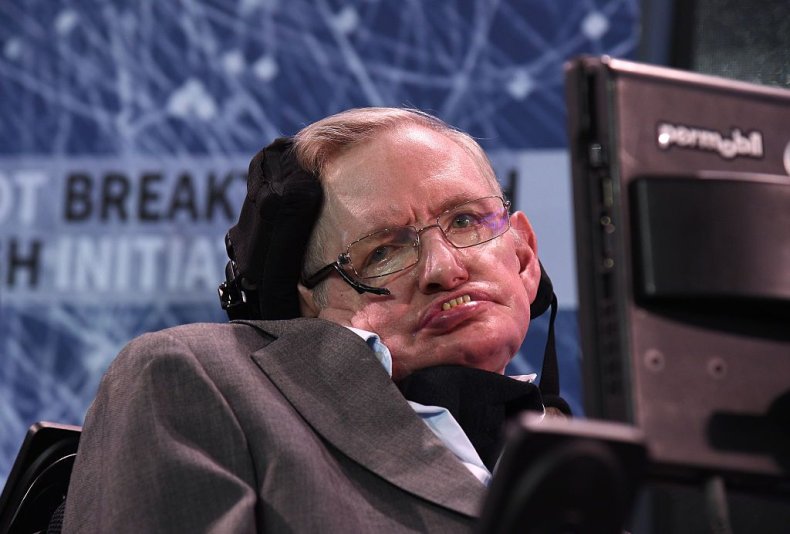 "Ever since the dawn of civilization, people have not been content to see events as unconnected and inexplicable," Hawking said, as quoted by The Guardian. "They have craved understanding of the underlying order in the world. The World Cup is no different."
The report also found that England had a better success rate when they played in their second kit, which is red rather than the traditional white. Hawking suggested this was because the colour made the players appear more aggressive or that, perhaps, it gave them greater confidence.
An area that he also looked at, which certainly lacked in confidence, was the penalty shoot-out. England men's first-team have been knocked out of six tournaments in the last 28 years via the penalty shoot-out, and that could become seven after the World Cup in Russia this summer.
Hawking had some tips for the players for the perfect penalty. Aiming for the top corners of the net, with the side of your foot, is the optimum strategy, but he also advised on the approach. "Get a run-up of more than three steps. Give it some welly," he added.
There was also a specific profile of the best type of penalty takers for England. "Bald players and fair-haired players are more likely to score. The reason for this is unclear. This will remain one of science's great mysteries," Hawking said.
England, he concluded, should wear red, play in a 4-3-3 formation and schedule their matches for the afternoon in order to succeed in Brazil. Of course, Hodgson's team failed to win a game in the group stage and were eliminated before the tournament truly warmed up. They didn't wear red once.