Stephen Hawking: We Need to Find New Planets to Live On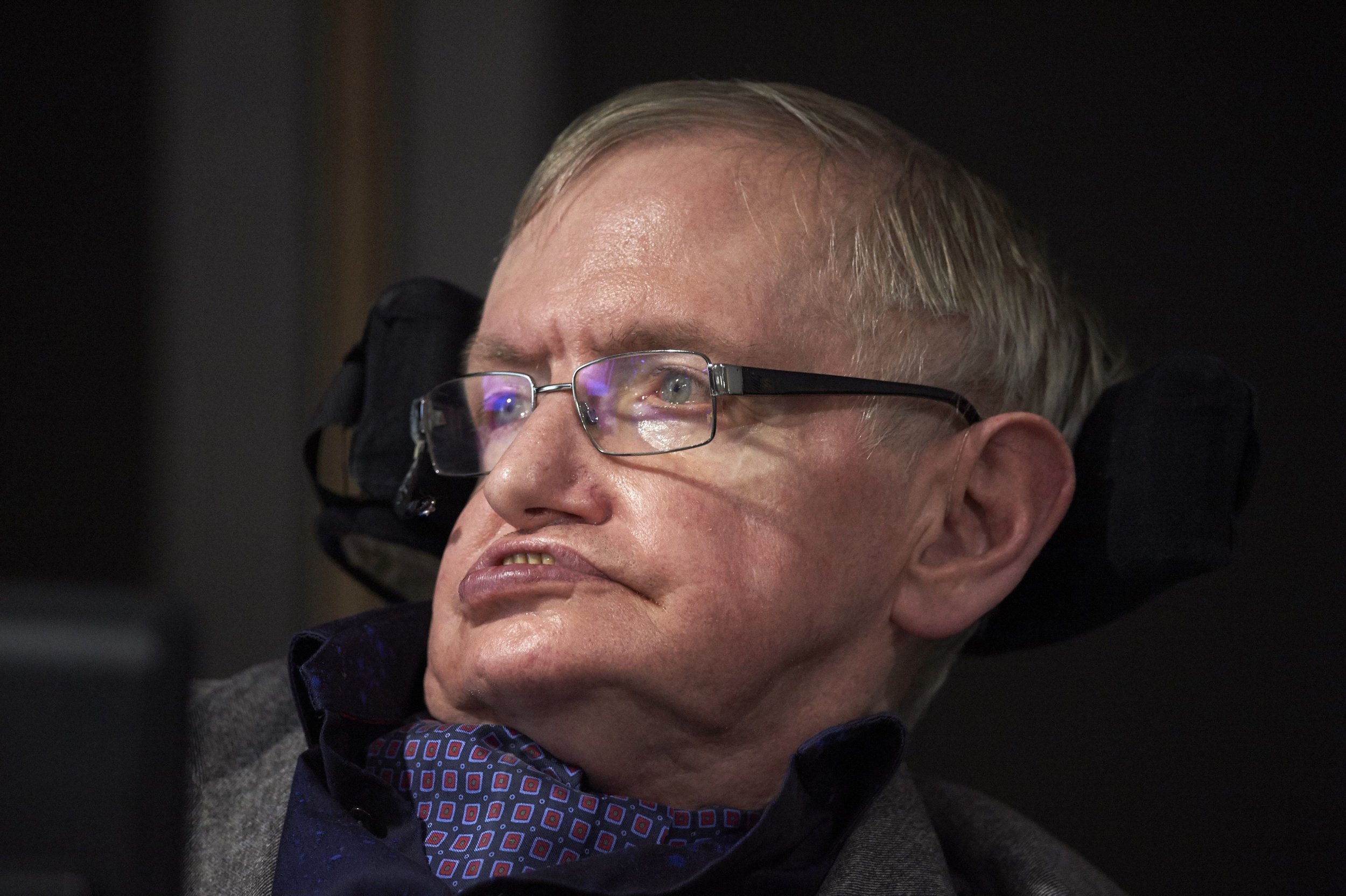 Stephen Hawking has said our time on Earth is running out and we must start searching for new planets to live on if we are to survive as a species.
The physicist recently warned that we only have 100 years to leave Earth and start inhabiting other planets in the universe—or face the possibility of going extinct.
Speaking Friday at the Royal Society in London, U.K., Hawking elaborated on his somewhat dire forecast. "I am aware there is a good deal of speculation in the media at the moment regarding my prediction of our time left on this Earth," he said.
"I strongly believe we should start seeking alternative planets for possible habitation. We are running out of space on Earth and we need to break through the technological limitations preventing us from living elsewhere in the universe."
Hawking made these comments at a press conference launching this year's Starmus Festival, a week-long event held from June 18 celebrating science and music, with the aim of bringing a better understanding of science to the public.
Hawking will be the keynote speaker at this year's festival, which will be held in Trondheim, Norway. His address is expected to focus on the need for humans to leave Earth—a topic that will likely feature throughout the festival..
"I am not alone in this view," he said. "And many of my colleagues will make further comments on this at Starmus next month."
His predictions regarding the future of humanity will also feature in a forthcoming BBC documentary called Expedition New Earth. In it, he looks at the scientific requirements for colonizing a new planet—in this case, Mars.
A statement from the BBC said: "In this landmark series...[Hawking] enlists engineering expert professor Danielle George and his own former student, Christophe Galfard, to find out if and how humans can reach for the stars and move to different planets. The journey shows that Prof Hawking's ambition isn't as fantastical as it sounds—that science fact is closer to science fiction than we ever thought."