Stephen Hawking: Motor Neurone Disease Charity Website Crashes As Physicist's Death Sparks Donation Surge
A motor neurone disease (MMD) charity said an influx of donations and visitors to its website following the death of Stephen Hawking caused it to crash as it couldn't cope with the "overwhelming" demand.
The MND Association, based in the UK, said it had so many visitors to its site following the death of the renowned physicist at the age of 76, that its servers could not cope.
Hawking, who became a patron of the charity in 2008, was diagnosed with amyotrophic lateral sclerosis (ALS), a form of MND, when he was 21 years old.
Despite many people with the disease dying within the first few years of diagnosis, with around a third not surviving past a year, Hawking managed to live for more than 50 years until his death at his home on 14 March.
While the website was down, the MND tweeted out a link to a separate donations page set up in their name where people could show their support.
The charity paid tribute to the professor for everything he achieved while coping with the debilitating disease which effects nerve cells.
Sally Light, Chief Executive of the MND Association, said: "Through so many years in the public eye he did a huge amount to raise awareness of MND, yet he never allowed himself to be defined by his illness. His approach to life with MND is an example to all of us.
"We were honoured that Professor Hawking was a patron of the Association and inspired by his tenacity to keep pushing boundaries."
Nick Goldup, Director of Care Improvement, MND Association, said: "Prof Hawking was a remarkable man, who lived with MND far longer than many would have anticipated.
"Around a third of people with MND die within a year of diagnosis and as yet we have no cure and no effective treatment."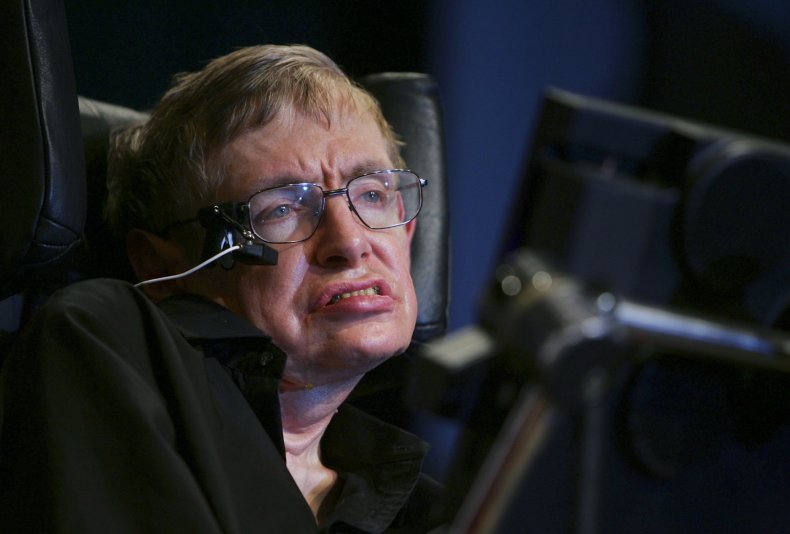 The disease eventually confined Hawking to a wheelchair. He lost his voice in 1985 after catching pneumonia and undergoing an operation to restore his breathing.
He was fitted with a voice box to help him communicate, with the electronic voice it emitted becoming one of his trademarks. Despite being born in Cambridge, England, the voice which became one of the most instantly recognisable in the world was an American accent.
"We are currently looking at ways that people living with MND can 'bank' their own voices so that when they need to use a computerised system they can still use their very own 'voice', albeit generated artificially," said Steve Bell, Deputy Director of Care at the MND Association.